Just to be clear, the US is not at the dead bottom of the Climate Change Performance Index; Saudi Arabia has the dubious distinction of being #56 on a list of 56. The US is 55, down from 53 last year.
The report is worth reading; it has a detailed methodology and looks at emission trends, emission levels, and climate policy.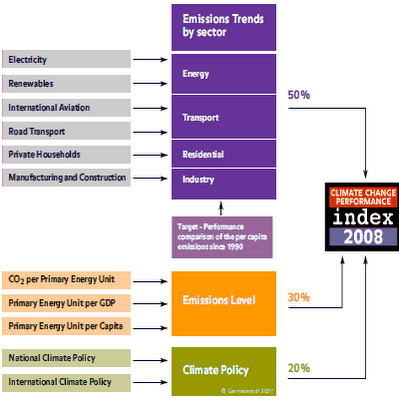 If you want poionted commentary on the report instead, have a look at International Political Economy Zone "Bush's USA: #1 Environmental Rogue Regime?" It also reports on the US's posture at the UN sponsored conference on climate change in Bail.