Human line 'nearly split in two' BBC and Humans nearly wiped out 70,000 years ago, study says CNN. Note the difference in emphasis.
Does economics make you selfish? Greg Mankiw. The evidence can be read that way…..
The cost of a lifeline: Humbled financial groups brace for more regulation Gillian Tett and Krishna Guha, Financial Times. The piece provides a good overview, and also makes clear how hard it will be to achieve meaningful reform in the absence of an uncontrolled meltdown (say a credit default swaps crisis) that would blow away the impediments to a major overhaul.
Mark Hulbert: Contrarian analysis no longer as bullish on gold Marketwatch
Study Shows Suicide Rates Significantly Higher Among Veterinarians PhysOrg
Antidote du jour: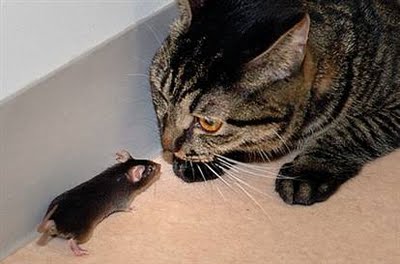 Adapting to the state's growing role in global equity markets Brad Setser
The case for 2-1/4 James Hamilton, Econbrowser. Hamilton is right, of course, but will the Fed lister?