Beaked whales: Sounding off BBC
The world's 23 toughest math questions NetworkWorld
House limits constituent e-mails to prevent crash The Hill. In case your were wondering.
The Solution to Hunting's Woes? Setting Sights on Women. Wall Street Journal. Is this sport, or cover for new fears about survival? Yes, you too can put food on your family. But cleaning a deer is bloody business….and I grew up in a family where if you didn't plan to eat it, you didn't shoot it.
When Wall Street Needs Money, Rules of Journalism No Longer Apply Dean Baker
A new reason to be bullish on America: It is (almost) Sweden Brad Setser
Mark-to-Market Quotes Calculated Risk
Real GDP likely fell in Q3 Jim Hamilton, Econbrowser
Wall Street backed bailout "yes" votes by 2-to-1 dollar margin Marketwatch. Patronage works.
Good day for democracy Joseph Stiglitz, Guardian. The good doctor spoke a bit too soon….
Antidote du jour: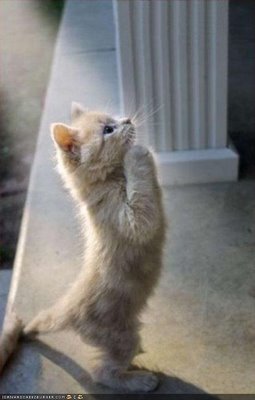 Dunno about you, but I've had a rough week, and we are only two days into it, so here is a bonus Antidote:
Twin baby moose in sprinkler (video)