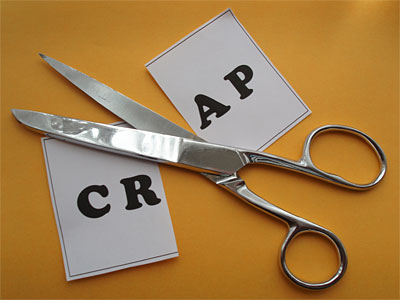 Credit rating agencies should not be exempt from liability in their forward looking statements, the Colorado Public Employees' Retirement pension fund said on Monday.

At a hearing on Tuesday, Congress will examine whether rating agencies like Moody's Corp and McGraw-Hill Cos Inc's Standard & Poor's need to be regulated further after they assigned top ratings to complex securities that later deteriorated in value.

The Colorado pension fund, which holds more than $29 billion in assets, urged Congress to pass legislation to make the rating agencies more accountable.

Congress must remove rating agencies' exemption from liability for forward looking statements and as experts under federal securities laws, said Gregory Smith, the pension fund's general counsel, in remarks to be delivered to the House Financial Services subcommittee on capital markets.

The U.S. Securities and Exchange Commission and Congress are grappling with how to better regulate the rating agencies, which have been criticized for not doing enough due diligence when assigning ratings to securities linked to the housing market.

Late last year, the SEC adopted rules to crack down on conflicts of interests at rating agencies that are paid by the issuers and banks whose products they rate.

The SEC, which gained oversight of rating agencies through a 2006 law, also adopted rules requiring rating agencies to publicly disclose a random sample of 10 percent of their past ratings.

But new SEC Chairman Mary Schapiro, who took the helm at the end of January, has said the status quo is not good enough.

Senator Jack Reed is expected to soon introduce legislation that would allow investors to sue credit rating agencies if they failed to "conduct a reasonable investigation" of a rated security. Reed, a Democrat, is the chairman of the Senate Banking subcommittee on securities.

Credit rating agency Realpoint said banks and issuers should simultaneously provide information to its solicited rating agency and all other federally designated rating firms.

Rating agencies should have the same information that the issuer or bank provides to its hired rating agencies regardless of whether or not they are paid by the issuer that issues the security, Realpoint President and Chief Executive Robert Dobilas said in prepared remarks to be delivered at Tuesday's hearing.

Testimony from Realpoint, Colorado Pension Plan and others was posted on the House Financial Services website on Monday.

The 2006 law was passed to kick start competition in an industry dominated by three rating agencies, Moody's S&P and Fimalac SA's Fitch Ratings. Eleven rating agencies are federally recognized but the Big Three agencies continue to dominate.
It's about time some pension fund urges Congress to pass laws that make credit rating agencies more accountable, but these same pension funds shouldn't pass the buck so fast. Just because Moody's, Fitch or S&P slaps a "AAA" credit rating, it doesn't mean you can't question it and think hard before you invest in the product.
Holding credit rating agencies accountable to their ratings is fine, but we also need to hold pension fund managers accountable for their stupid decisions to invest in some of this crap.