'Oldest musical instrument' found BBC
Sex feels the credit squeeze in Nevada Independent
How To Save The Newspapers, Vol. XII: Outlaw Linking TechCrunch
Obama is choosing to be weak Clive Crook, Financial Times. Crook is measured but the substance of the article is damning.
Pecora Whirling Robert Knutter, Huffington Post
A Tangled Policy Web Tim Duy
Translators Wanted at LinkedIn. The Pay? $0 an Hour New York Times
Wary Banks Hobble Toxic-Asset Plan Wall Street Journal. Readers may recall we were skeptical that this would get done.
China's Dependency Ratio: As Good As It Gets Paul Kedrosky
Japanese Industrial Production Jumps, But Still Down 30% YoY EconomiPic Data
Antidote du jour. Do not try this at home, although I must admit Duma made cheetahs seem like great pets. Hat tip reader Eric: :
Sharing a bed with your furry friend has taken on a whole new meaning for Riana Van Nieuwenhuizen.

The sanctuary worker shares her South African home with not one but FOUR orphaned cheetahs, five lions and two tigers.

Forty-six-year-old Riana said: 'I love them all. But they're a handful.'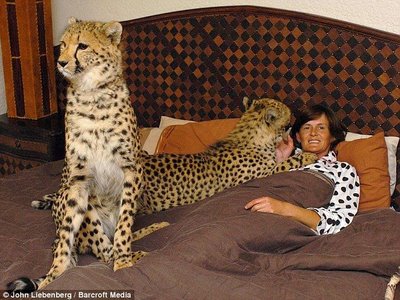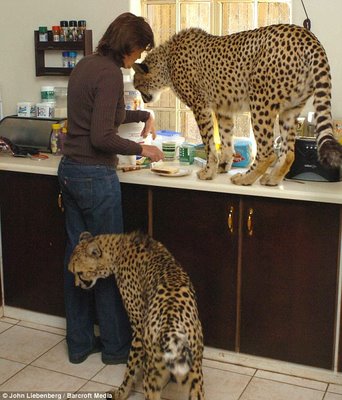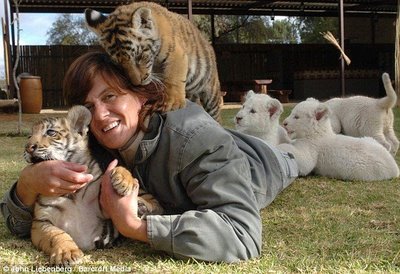 More pictures and text here.