Served by Jesse of Le Café Américain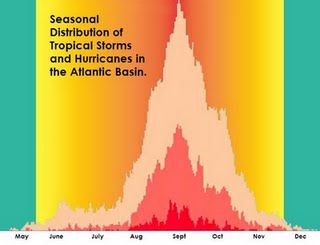 The Atlantic hurricane season is officially from 1 June to 30 November.
But according to the Atlantic Oceanographic and Meteorological Laboratory AOML, with regard to Atlantic hurricanes there is a "very peaked season from August to October", with:
78% of the tropical storm days
87% of the "minor" hurricane days
96% of the "major" hurricane days
And within the hurricane season, early to mid-September is the peak.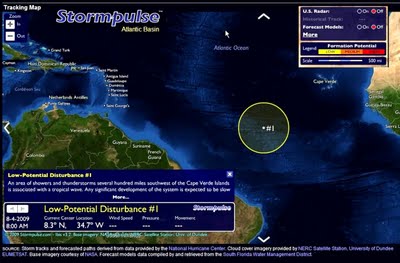 In addition to the obvious humanitarian concerns, this is of interest to the financial community because of the large concentration of drilling platforms, refineries, and tanker delivery facilities serving the United States located in the Gulf of Mexico.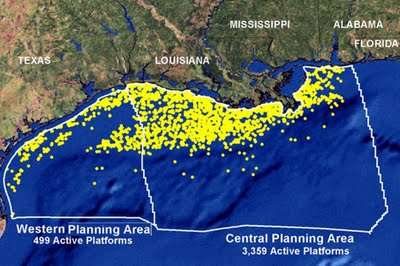 Hurricanes offer a tempting opportunity for energy "investment."