The $900 Baby Stroller Is Not Dead Helaine Olen, The Big Money
Lowly females pick mediocre mates BBC
Daily Candy in Childhood Linked to Violence in Adulthood US News and World Report. I must stress that statisticians like pointing out spurious correlations, and this may well be one.
Cancer-Causing Virus Linked to Chronic Fatigue Wall Street Journal. I wonder why it took so long to figure this out. My understanding is that everyone who has chronic fatigue has had an Epstein-Barr virus, meaning mono. That would suggest a pathogen of some sort.
New email shows fund "blow-up risk" fear at Bear Reuters
You Just Got a Ph.D in Not Knowing Where the Markets Are Going? Great! Brad DeLong
Wal-Mart: Abusing Its Power for Forty Years Megan Barnett, Minyanville
Veriana plans 'movie derivatives' FT Alphaville
Another Mortgage Mess In The Making? Boom2Bust
Trade Procyclicality in the Current Recession: The View from the US Menzie Chinn, Econbrowser
The Obama Recession Christopher Beam, Slate
Treasury Hails Milestone in Home Loan Modifications Peter S. Goodman, New York Times. Does a very good job of saying the milestone touted by the officialdom means very little.
Britain snatches the financial crown from the US Times Online (hat tip reader Skippy)
FHFA's DeMarco Speaks – Ouch! Bruce Krasting. Today's must read.
Antidote du jour. From my sister in law Tracey:
A wild polar bear comes across tethered sled dogs in Canada's Hudson Bay. The photographer is certain they are about to become lunch.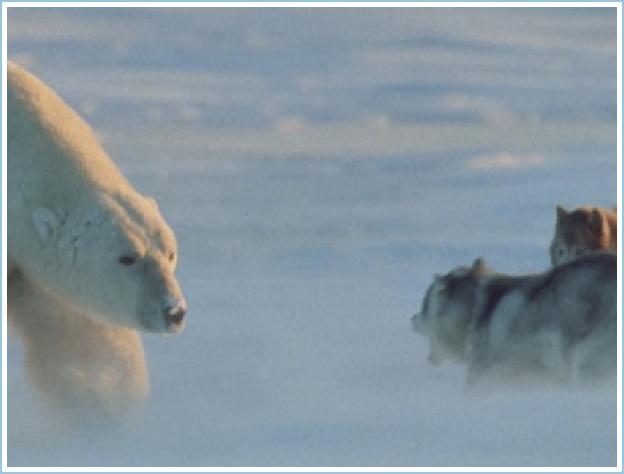 But the bear had other plans….