Siberian tiger in severe decline BBC
Is Global Warming Unstoppable? Science Daily
China takes a new look at Marxism Asia Times
Overcapacity in China: Causes, Impacts and Recommendations European Chamber of Commerce in China (hat tip reader Michael) and Dangers of an Overheated China Tyler Cowen, New York Times
Food Stamp Use Soars Across U.S., and Stigma Fades New York Times
Bernanke May Not Remember That the Fed Brought the Economy to the Brink of Collapse, but Reporters Should Dean Baker
Wallison: Timmy!'s Nose is Growing Streetwise Professor
Abu Dhabi rides in to rescue Dubai from debt crisis Times Online and Abu Dhabi will not race to Dubai's rescue Telegraph. Notice the difference in headlines and emphasis with pretty much the same fact set. The Telegraph's spin looks truer to the fact set. This suggests the rescue is going to be tougher to negotiate and less comprehensive than the US markets seemed to assume on Friday.
Antidote du jour. Reader Martine reports:
Attached is a picture I would entitle "True bears face a recession of their own". Indeed, the cool and extremely wet summer we had here in Quebec has left the bushes almost devoid of berries. This bear came in my backyard a week ago, toppled over the garbage bin three times and – finally – ate apples form the appletrees on the edge of the forest…. 15 feet away from my back door.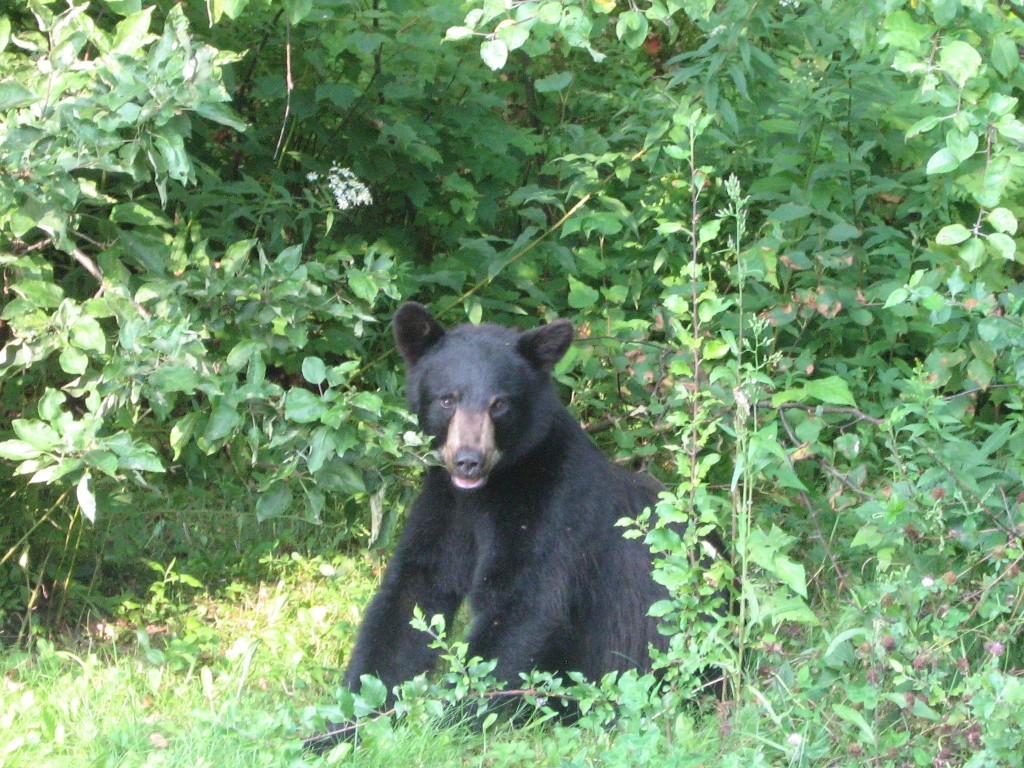 And a bonus (hat tip reader Michael T), of sunset at the North Pole with the moon at its closest point.