Galleries / Frankenhuman! 9 Lab Animals That Add Up to 1 Person Discover
WH security report was further redacted before release Politico
What's new in the British police state? Josh Fulton
Fully Played Out? Michael Panzner
Why Is the Whistleblower Who Exposed the Massive UBS Tax Evasion Scheme the Only One Heading to Prison? Democracy Now (hat tip reader Stephen V)
Dorgan Basically Adding To The Hold On Ben Bernanke FireDogLake
The mess that Bernanke is making worse Tim Iacono
Discover® U.S. Spending MonitorSM Drops 3.3 Points in December, as Consumers Anticipate Spending Less after the Holidays Discover (hat tip DoctoRx). This is a Rasmussen poll conducted by Discover, not a survey of its cardholders.
Goldman Sachs Directors Bled The Bank Dry, Shareholder Says Courthouse News Service (hat tip reader Maggie)
2009 US corporate bankruptcies hit third-largest total Raw Story (hat tip reader John D)
Contrarian Investor Sees Economic Crash in China New York Times
Former McKinsey tipster netted $2.6m Financial Times.
One Economist to Rule Them All? Really? Do We Have To? Paul Kedrosky. More or less yes (or at least one doctrine) if you want to pretend economics is a science.
Fed Advice to A.I.G. Scrutinized New York Times. The annoying bit about this article is it parrots an irrelevant defense, "Oh, companies that are in trouble often don't discuss their dealing with their regulators because it might cause a run." Huh? AIG was ALREADY government backstopped. Moreover, in those circumstances, it is the company that wants to keep the information private. Here it was AIG that wanted to make the disclosure and the Fed that wanted it kept under wraps. This was NOT about protecting AIG and all about protecting the Fed.
Rents Signal Rise of D.C., Fall of N.Y. Wall Street Journal
Walk Away From Your Mortgage! Roger Lowenstein, New York Times (hat tip reader Don B). The most interesting argument is that if more borrowers walked, banks might be more willing to do mods. No more servicing fees if the homeowner mails in the keys.
(In)Appropriate Policy Responses to Financial Bubbles What Would Diogenes Say?
Is Ben Bernanke descended from the Bourbons? John Cassidy, Financial Times
Antidote du jour (hat tip reader John B):
Think pink … you're not seeing the world through rose-coloured glasses: This albino dolphin is pink..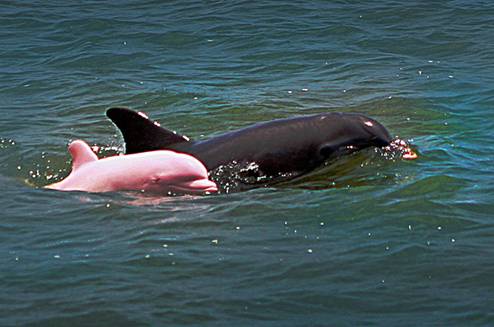 Unique … the bottlenose – first spotted in Lake Calcasieu, an inland saltwater estuary in Louisiana, by boat captain Erik Rue, 42, in 2007 – has surfaced again.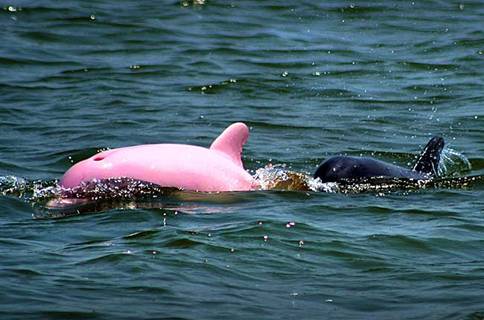 Attraction … tourists are flocking to the lake in hopes of seeing the rare mammal.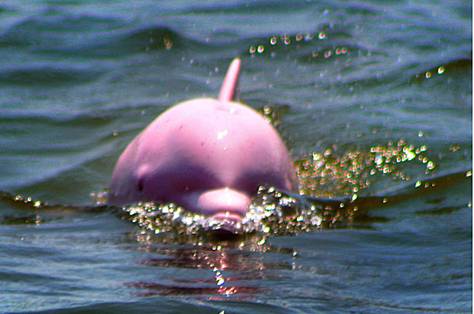 Rare sight … "Pinky" is believed to be the only pink dolphin in the world, and has "reddish" eyes. It is usually spotted with its dark grey mother.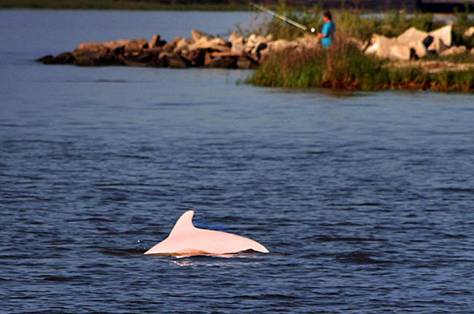 One of a kind …. there are only 14 other known albino dolphins in the world, all of them white.
Still No To Bernanke Simon Johnson