From Marshall Auerback.
One thing that amused me about this rendition is that Obama is most visible as a statue, a mere bit of decoration, albeit the one meant to set the tone (he also appears as a less consequential figure behind MIchelle):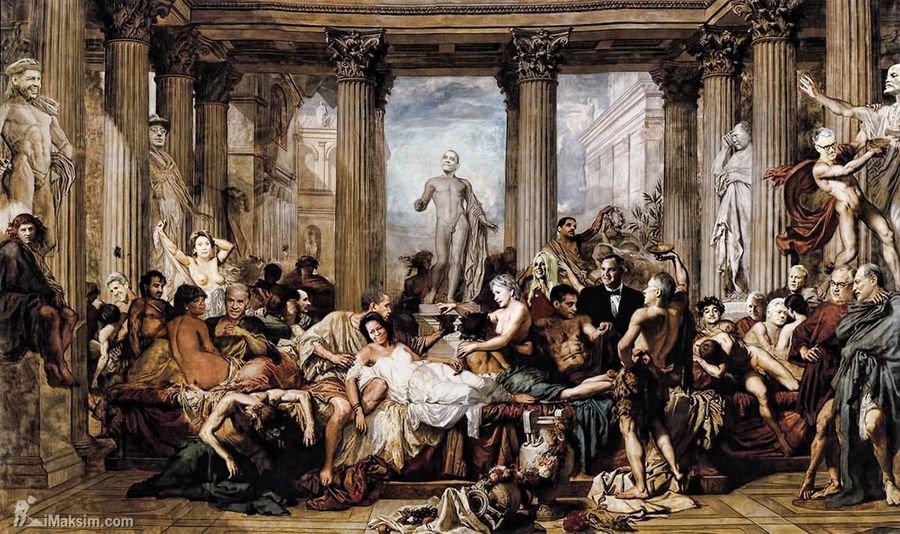 Reader Keenan pointed to the source, which includes quotes for all of the participants. Enjoy!