Thought I'd make a very crude effort to assess how much interest there is in strategic default, via looking at how often it comes up in Google searches versus other hot topics. Be sure to look at the left scale.
Not surprisingly, strategic defaults is a new subject of interest:

Some old and new pet financial issues, such as deflation (click to enlarge):

….double dip recession….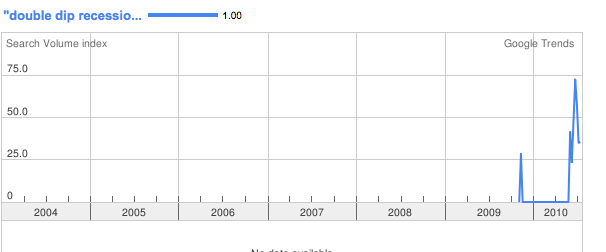 ….financial reform….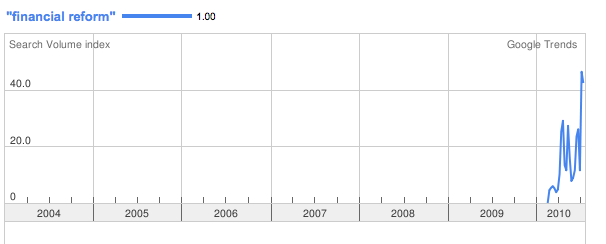 and a personal favorite, the surprisingly popular CDO: