Dear readers,
In keeping with this being a slow news period and your humble blogger being in need for some R&R, posts will be less frequent through Jan 2.
LHC reports discovery of its first new particle BBC
Text Mining Wikipedia for Misspelled Words Jon Stacey
Logging In With a Touch or a Phrase (Anything but a Password) New York Times
2011: A Year of Firsts Remembered Bloomberg. I'm of two minds about these year end retrospectives.
We wish you a merry Christmas. . . and a luxury new car Christopher Caldwell, Financial Times
Coaches game the system when ranking college football teams in the US VoxEU
Cops pepper-spray rowdy crowd buying new Air Jordans USA Today
Chart of the Day: International Manufacturing Compensation Costs Compared Credit Writedowns
My Declaration of War on Christmas Greg Palast
Reliance linked to covert investments Financial Times
CIA's watchdog: No problem with NYPD partnership Associated Press (hat tip Buzz Potamkin)
Details of Mortgage Servicing Settlement Between Banks and AGs Begin to Emerge Swampland. As Buzz Potamkin writes, "More PR." There is surprisingly little new news in this piece.
Obama Returns $70,000 in Corzine Donations Bloomberg
NYPD CONTINUES TO HARASS, ARREST VIDEO STREAMERS & JOURNALISTS COVERING THE OCCUPY MOVEMENT eXiled
The Big Lie Grows Michael Hirsh
The Bank Around the Corner New York Times (hat tip reader Hecht)
From Markets to Market-Amoebas, and Back Roger Erickson, Global Economic Intersection
Antidote du jour: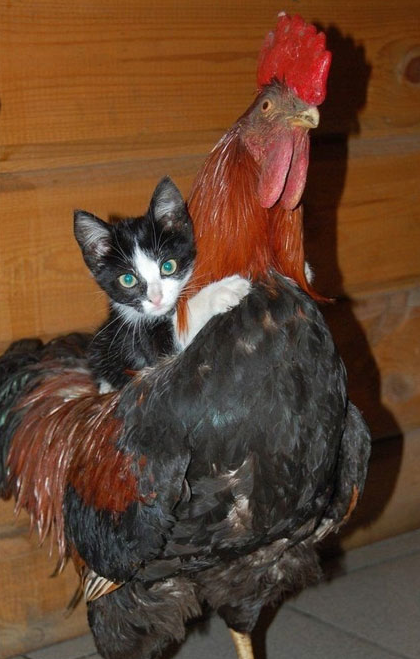 And a bonus, courtesy reader furzy mouse: