Thousands of spiders blanket Australian farm after escaping flood Yahoo (hat tip Lambert). You need to check out the pictures.
Honey bees study finds that insects have personality too PhysOrg (hat tip reader Robert M). Now I'll have to feel guilty about killing insects?
The 8-hour Sleep Myth Alternet
Renowned Wine Dealer Accused of Trying to Sell Counterfeits New York Times. I am really dense. I can't fathom why someone who is well off and well respected would do this sort of thing.
Carolina woman accused in beheading plot McClatchy (hat tip Buzz Potamkin)
Greece to Invoke New Powers to Boost Participation in Debt Swap Wall Street Journal and Greek Debt Swap Clears 95% Level as Euro Chiefs Ready for Call Bloomberg. The deed is done, but this still won't carry Greece very far given that austerity is producing an economic implosion.
China Car Sales Have Worst Start Since 2005 as Economy Slows Bloomberg. But inflation has slowed, so Mr. Market assumes the Chinese officialdom will engage in more stimulus.
Measuring China's real estate bubble MacroBusiness
NC (more specifically, our man in Dublin, Philip Pilkington) scoops the Financial Times! FT front page story: QE blamed for surge in pensions shortfall. NC story February 14: Philip Pilkington: Pension Provider to British Government – "QE Actually Does Kill Demand!"
Chart of the Day: Monetary Transmission Mechanisms Ed Harrison
Deutsche Bank tapped ECB for up to €10bn Financial Times
FBI Director: I Have to Check to See If Obama Has the Right to Assassinate Americans On U.S. Soil George Washington
Obama lionized for tough decisions in campaign film Yahoo. "Tough" and "Obama" do not belong in the same sentence. Lambert deems this to be a "mockumentary"; I'm hoping someone can do better and with minimal editing turn it into a parody.
GOP Loses Big Voter Suppression Case In Federal Court Alternet (hat tip furzy mouse)
NAACP to challenge state voting laws before U.N. panel in Geneva McClatchy
MF Global Customers Call Trustee's Demands 'Unwarranted' Bloomberg (hat tip reader Francois T)
MF Global Still Set to Pay Executive Bonuses Wall Street Journal
Obama unveils new foreclosure measures to resuscitate housing market Washington Post (hat tip Lambert). Wow, serious blow job. I need to debunk this, hopefully I'll get to it over the weekend. Still feeling punky.
Banks foreclosing on US churches in record numbers Reuters
Wells Fargo Ends Free Checking in 6 More States Bloomberg (hat tip Lambert)
Lowering our expectations for foreclosure settlement Chicago Tribune (hat tip Lambert). This is one of the best one stop treatments on the failings of the deal, and it still misses the second lien treatment as backdoor bailout and how farcically bad the servicer consent orders are.
The Pernicious "Foreclosures are Good" Meme Dave Dayen, Firedoglake (hat tip reader Carol B)
U.S. Regulators 'Paralyzed' by Cost-Benefit Suits, Chilton Says Bloomberg. Um, I gather the banks manage to exclude the cost of blowing up the global economy.
An Industry's Failure to Verify, After Trusting Floyd Norris, New York Times. I've said that MBIA is the only company where I would routinely feel the need to wash my hands after reading its communiques to investors.
Former New Jersey governor goes undercover as homeless man Yahoo (hat tip Lambert)
Antidote du jour: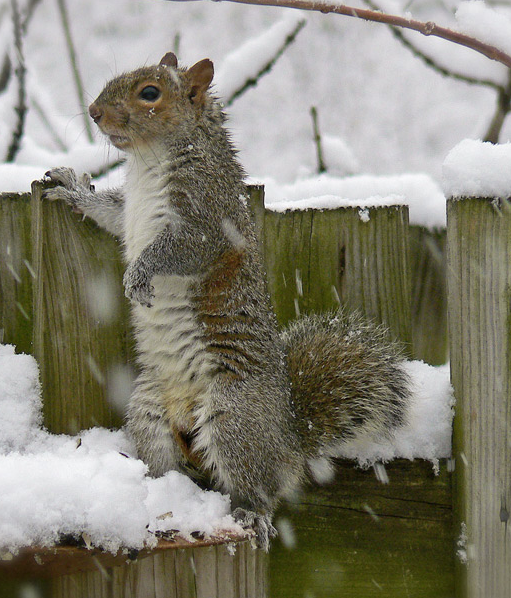 And a bonus of sorts, hat tip reader Swedish Lex. First, I was appalled by the premise, and am not sure the movie can carry it off, but I have to say I wound up enjoying the trailer. Second, I guarantee if this movie gets any circulation in the US, it will be credited with inspiring a nutjob (not that said nutjob would not have eventually found some other excuse for what is now called "going postal"):