The female of the species is more scary than the male Lucy Kellaway, Financial Times.
How Privacy Has Become an Antitrust Issue Al Franken, Huffington Post (hat tip reader Lee)
EPA Backpedals on Fracking Contamination Wall Street Journal (hat tip Joe Costello)
EPA proposes first limit on greenhouse gases iWatchNews (hat tip reader furzy mouse)
Massive Public Protests Spur France to Ban Plantings of Monsanto's MON810 GMO Corn Nation of Change (hat tip reader furzy mouse)
George Galloway's Respect could help Britain to break the political impasse Guardian (hat tip reader Aquifer)
Privatisation is a catastrophe, warns godfather of forensics Independent (hat tip Lambert)
Big banks prepare to pay back LTRO loans Financial Times
European Banks Skirt Looming Problems Wall Street Journal
The G20 should say no to the eurozone Wolfgang Munchau, Financial Times
Burma rejoices on a long-delayed day for democracy Guardian (hat tip Lambert)
Japan pension scandal shakes trust in system AFP (hat tip Lambert)
China Manufacturing PMI™ Decreases at Second-Fastest Rate in Three Years Michael Shedlock
How the West de-democratised the Middle East Aljazeera (hat tip reader May S)
Welcome to the New Third World of Energy, the U.S. Michael Klare, TomDispatch
Lawrence Solomon: A world awash in oil Financial Post (hat tip reader Walter D)
As Fukushima Worsens, US Approves New Nukes Common Dreams (hat tip reader May S)
Obama's very own Kennedy moment Edward Luce, Financial Times
NRA pushed 'stand your ground' laws across the nation iWatchNews (hat tip reader furzy mouse)
Ptolemaic Economics in the Age of Einstein Steve Keen, Credit Writedowns
Public Worker Pensions Find Riskier Funds Fail to Pay Off New York Times. Quelle surprise!
Can the US consumer keep spending? MacroBusiness
Federal Reserve Seeks to Fine Firms Over Foreclosures New York Times. As the piece indicates, this is just a shakedown to get them to join the settlement.
Goldman fund to exit company owning sex traffic site Reuters. Mentioned yesterday in the Nicholas Kristof post we highlighed, apparently as a direct result of his article.
Cohan: Why's the Govt Keeping Wall Street's Secrets? Bloomberg
Clients Raise Questions About MF Global Checks New York Times. Wow, this is desperate.
In Wake of Groupon, Critics Wary of JOBS Act Wall Street Journal
David Graeber and Tim Pool 2012 Time 100 Poll. Reader Martha R suggests we stuff the ballot box.
Marx at 193 London Review of Books (hat tip Lambert)
Antidote du jour: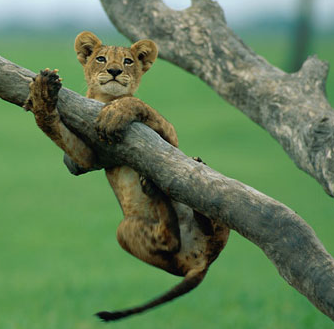 And a bonus antidote from reader furzy mouse: