Fish Learn to Cope in a High Carbon Dioxide World, New Study Suggests Science Daily (F. Beard). Yes, but coral reefs and shellfish are another story….]
Is it now possible to blame extreme weather on global warming? Guardian (Lee S)
Spring cleaning in summer Google. No more iGoogle?
Selfishness as Virtue American Interest. Big on procreation. Look, kids are great for those who REALLY want kids, but this planet needs there to be a LOT fewer people, particularly in advanced economies. And I know way too many people who have kids for the wrong reasons…as in parental pressure, social acceptability.
Fracking in Ireland and Being Dependent on Halliburton's Mud Greg Palast
Irish crash worst since Depression Herald (Ireland). Jeremy B on the second para: WHAT?????
Arafat's widow calls to exhume his body: A nine-month investigation suggests that the late Palestinian leader may have been poisoned with polonium Aljazzera (bryan willis)
Police raid Sarkozy's home in funding probe Chicago Tribune (ohmyheck)
The Euro Endangers German Economy Der Spiegel (Aquifer). Hhm, the original headline appears to have been "German Economy Shows Dangerous Signs of Weakening.
Liborfest! And sadly, I'm going to be on a plane when the Treasury hearings are on. If readers can point to live feeds (for those Libor junkies, some have written asking for leads) and any sites that have either the recording for later viewing or a transcript, that would be very much appreciated.
In general, I'd not bet on an American CEO when matched against Oxbridge educated regulators. Just the British mastery of the language puts Yanks at a disadvantage. And they aren't used to the more direct style of questioning either.
The Guardian has a live blog: Barclays blames 'senior Whitehall figures' for Libor scandal as Bob Diamond resigns – live (Lee S)

City faces a double crisis over trust and reputation, FSA's Lord Turner warns Independent

Diamond lets loose over Libor Financial Times

Financial scandal: Diamond's not for ever Guardian

Diamond: 'Unacceptable face of banking' who showed no remorse Independent

Diamond may face a fight for his £20m final payout Telegraph

Supplementary information regarding Barclays settlement with the Authorities in respect of their investigations into the submission of various interbank offered rates Barclays

Fink Says Diamond 'Emotion' May Have Aggravated Regulator Bloomberg

Defiant Barclays Felix Salmon. Agreed.

Diamond's exit alone won't restore banking's reputation Financial Times

Parliamentary inquiry into banking scandal in balance Telegraph

Everything You Wanted to Know About LIBOR, but Were Afraid to Ask Minyanville. This is not bad, but it completely misses the deriviates/swaps part of this. It was derivatives traders at Barclays who were manipulating LIBOR, apparently in cahoots with other banks (meaning LIBOR is not being manipulated for funding benefits, but to take advantage of customer positions). The Barclays statement on the earlier rate manipulation (2005-2008) made it clear that Barclays might not have benefitted. That suggests the traders at least some of the time were manipulating LIBOR to raise it.

Why is Nobody Freaking Out About the LIBOR Banking Scandal? Matt Taibbi (Aquifer)

What's Next After the Barclays Settlement New York Times
Beez in the Capitation: How Nicki Minaj and John Roberts are Both Constructionists at Heart Moe Tkacik, Gawker
Romney under fire from conservatives Financial Times
Are You Now or Have You Ever Been an "Anti-Labor Leftist"? Counterpunch (MontanaMaven)
What Everybody Needs To Know About Yesterday's Disastrous Manufacturing Report Clusterstock
Where the Money Lives Nicholas Shaxson, Vanity Fair (readerOfTeaLeaves). On Mitt Romney's tax haven dealings.
Is Congress to blame for a downshifting US economy? Christian Science Monitor (readerOfTeaLeaves)
Special Report: Crisis forces "dismal science" to get real Reuters (Valissa)
JPMorgan in US power market probe Financial Times (Lee S)
Attorney General Kamala D. Harris Announces the Passage of Additional Components of the California Homeowner Bill of Rights (1 SK)
Banks in US reveal 'living will' details Financial Times
Antidote du jour: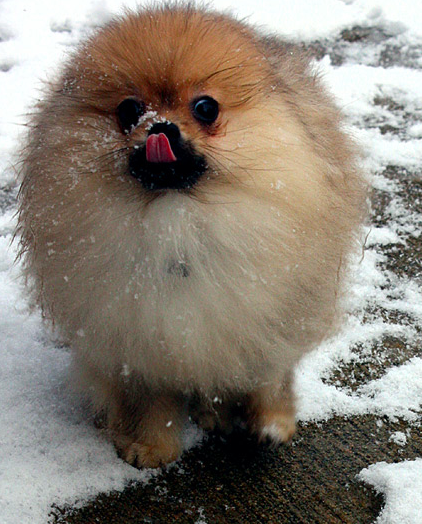 And a bonus: