Pregnant males and pseudopenises: complex sex in the animal kingdom ars technica
Crows Hold Grudges in Humanlike Fashion LiveScience
The Salton Sea: Death and Politics in the Great American Water Wars Wired (Lambert). A must read.
The Next Industrial Revolution Starts in this 20-foot Shipping Container Gizmodo
My Life as a TaskRabbit BusinessWeek
Japan aims to abandon nuclear power by 2030s Reuters
Greeks work the longest hours in the EU; and other facts about the Greek labor markets Sober Look. This can't be said often enough.
Protests target U.S. symbols across Muslim world AFP
A Map of Muslim Protests Around the World Atlantic (Lambert)
THE WAR NERD: OBAMA'S WARS >> Good Fighter, Can't Cheerlead Worth A Damn // Gary Brecher, NSFW
Mitt Romney says 'middle income' is $250,000 Telegraph
Battle of the sexes Economist
Why are the Chicago public school teachers on strike? mathbabe
County Judge Strikes Down Some Restrictions on Public Unions in Wisconsin Law New York Times
Fed risks political fallout from QE3 Financial Times
How Much Does the Fed's Plan Really Help Main Street? New York Times. Important. And notice the failure of the Fed to jawbone the banks on their margins. Looks like yet another stealth bailout.
QE Won't Work Because There's No Demand For Credit Clusterstock
Investor euphoria as Federal Reserve launches QE3 risks turning sour Nouriel Roubini, Project Syndicate
CFPB Issues Second Semi-Annual Report; Nearly Mum on Enforcement Consumer Law and Policy Blog (Deontos)
Over 1 Million Homeowners Bounced From HAMP Since Program Began David Dayen, Firedoglake
State court ruling deals blow to U.S. bank mortgage system Reuters
Treasury Lowballs Settlement Against Standard Chartered, Despite Large Award to New York Regulator Dave Dayen, Firedoglake
Professor Adam Levitin Appointed to Consumer Financial Protection Bureau's New Consumer Advisory Board Georgetown Law. Yah!
* * *
lambert here:
Mission elapsed time: T + 8 and counting*
"Mean people suck." —Neal Stephenson, Cryptonomicon
Chicago Teachers Strike. Deal? Friday morning: "Chicago Teachers Union delegates are expected to vote Sunday on whether to end Chicago's first teacher strike in 25 years, but first, they want to see any deal in writing." … Deal? Friday evening: "'I'm pleased to report that the talks today were very productive,' Chicago Teachers Union attorney Robert Bloch told reporters. 'We are still continuing to work out the details of the contract, but we are hopeful that we will have a complete agreement to present to the union's House of Delegates by Sunday.'" So, it's not yet in writing? … Deal? "Both of the sides were careful not to describe the deal as a final agreement and declined to release the terms." … Teacher evaluation: "It turns out that when you chart the achievement growth of students (plants in our analogy) and try to take into account the socioeconomic factors (soil conditions) that affect educational attainment, there still are too many variables to yield a reliable, consistent measurement of the quality of teachers (the fertilizers)." … From the ground: "An observation that I find difficult to report as a communist is the role of the police: I have to say that the police were some of our biggest supporters. The police approached us to make sure that they didn't give any of us tickets for being parked in restricted areas around the school. The beat cops wanted to talk about how they were next and that public servants are taking the brunt of the economic crisis. It really makes me think about how sophisticated we need to be in recognizing how at different times the rulers lose the allegiance of those they rely on to enforce their rule."
Montreal. Neologism watch: "Wangst." … A la prochaine fois Anarchopanda: "The panda outings were above all an intervention tactic against police brutality, and the context of these interventions, despite the welcome return of cooler weather, are becoming very limited following the end of the strike. It is time for Anarchopanda to tell you, without much hope, 'Until next time.'"
CA. Monsanto: "Nine anti-GMO protesters were arrested for blocking the gates [by chaining] themselves to vehicles they parked at the entrances to Oxnard's Seminis Vegetable Seeds. The blockade prevented trucks from entering or leaving the facility for nearly six hours." …
CO. Fracking: "During a radio interview, [Gov. Hickenlooper] said he would like to come to Longmont and listen to people's concerns; "Our Longmont" offered its invitation Aug. 31. Gov. Hickenlooper on Thursday turned down an offer to appear at an 'Our Health, Our Future, Our Longmont' rally to ban fracking in Longmont."
FL. Charters: "Brevard Public Schools will be verifying with parents that teachers of online classes run by for-profit company K12 are the same instructors the company claims are teaching." … Voting: "[O]f [the] 247,300 new voters registered between December 2011 and July 2012 52% — or 129,456 — are NPA [No Party Affiliation]. Another 16% are D and 35% are R."
GA. Transparency: "SoS Kemp announced the archives starting Nov. 1 will accept only limited public appointments to see GA's important and historical records. The move, in response to Gov. Deal's request to again trim spending, could make GA the only state in the nation without full-time, centrally located public access to historical government and state records."
MA. FTW: "I think both sides should bask in the warm glow of closure."
ME. East-West Corridor: "Earlier this month, the Piscataquis County town of Monson became the first Maine municipality to impose a six-month moratorium on privately owned highways and utility corridors. The vote to that end was unanimous — 47 to 0."
NJ. Tinpot tyrants: "The parents of a 5-year-old autistic boy say his New Jersey elementary school refused to serve him a $2.30 lunch because they were a few days late paying the [$8.00] bill for his meal plan."
TN. Loaded: "[State Rep. Curry Todd R] was arrested after failing a roadside sobriety test. A loaded .38-caliber gun was found stuffed between the driver's seat and center console. Todd was a main sponsor of a state law allowing handgun carry permit holders to bring firearms into bars and restaurants that serve alcohol." Hubris, nemesis.
TX. Corruption: "State Rep. Harvey Hilderbran, the Kerrville R who heads the tax-writing House Ways & Means Committee, blanketed the state Capitol this week with flyers advertising his real estate business." A D would have used a straw. … Mass incarceration: "The most significant causes of reduced jail populations in Harris County stem from changes in policies at the DA's office: The cessation of charging people caught with drug paraphernalia with felonies based on trace amounts, and the creation of the DIVERT program for DWI defendants."
VA. Uranium: "Hagerman, a supervisor in Pittsylvania County which is at the center of a battle over proposed uranium mining, says that State Sen. Stanley told him that Gov. McDonnell asked Stanley to lobby the county Board of Supervisors to shelve a resolution regarding uranium at its Sept. 4 meeting. Hagerman says he has a taped telephone call from Stanley to prove it." … The Handmaid's Tale: "The state Board of Health this afternoon voted 13-2 to adopt regulations requiring existing abortion clinics in VA to comply with building regulations for new hospital construction."
WA. Police state: "A judge this afternoon ruled that King County deliberately withheld information on a sheriff's deputy's troubling past behavior from the attorneys of a man who was left permanently brain-damaged when he was tackled by the deputy in 2009."
WI. Act 10: "The decision could still be overturned on appeal – the Supreme Court has already restored the law once in June 2011 after it was blocked by a different Dane County judge in a different case earlier that year."
WY. Safety: "The safe environment that people tout brims with all kinds of dangers–more dangers, I submit, than we ever encounter in the wild. Routinely, we pile our children into cars and drive around at lethal speeds. We litter our homes with toxic substances, spray our yards with pesticides, keep firearms, eat food full of chemicals, breathe polluted air, let our kids drive and put them in social contexts where bad things happen all the time."
Outside baseball. Psychopaths: "And if the narrative being flogged here is the frightening prospect of having a bunch of psychos inflicting noxious social and economic policies on the rest of us, isn't the collusion of countless "sane" accomplices far more chilling?" … Strikes: "A good moral person will take whatever he or she can get even if it means working two or three crappy, low-paying jobs with no benefits. That's what we're supposed to do. Our reward is our pride and our dignity. I'll tell what would give me pride and dignity. Participating in a general strike that shut down a city." OK, and then?
Grand Bargain™-brand cat food watch. Second term: "The working assumption is that Obama will face a divided government and want badly to get something done, even if it means cutting far-from-ideal deals with an R House."
The economy. Best excuse yet: "Bill Clinton argued strenuously that the economic mess Mr Obama inherited was so severe that no president could fix it in just four years. Apparently, this is a message that resonates with many voters."
The trail. Registration: "[Teams of young canvassers] spent eight weeks knocking on 120,882 doors across 208 of Milwaukee's 317 wards. The voter file said they were all home to a registered voter flagged as likely to be African-American. Canvassers were able to find and interact with only 31 percent of their targets. Twice that number were confirmed to no longer live at the address on file — either because a structure was abandoned or condemned, or if a current resident reported that the targeted voter no longer lived there" (Stoller). … Undecideds: "These folks look like DISAFFECTED voters [no sh*t, Sherlock], they seem disengaged from the campaign, and they don't call themselves enthusiastic about the election. They are probably NOT voters." Or voters for emergent parties. … Registration: "[M]any registration drives necessarily rely on one-to-one, in-person contacts, the process of converting potential registrants into actual registrants is highly labor-intensive. And voter registration organizations get nowhere close to the funding they require to fundamentally alter the size of the unregistered population." Use a Jobs Guarantee to rebuild the franchise! … Polls, Nate Silver: "But we've suddenly gone from having perhaps two state polls released every day to more like a dozen. (There has also been an increase in the number of national surveys.) When this happens, there can be the tendency for the news media to focus on those polls that confirm its current narrative about the race, while ignoring those that might tell a different story." … Unemployment: ""Using county-level data on unemployment and election returns for 175 midterm gubernatorial elections and 4 presidential elections from 1994 to 2010, the analysis finds [o]ther things being equal, higher unemployment increases the vote shares of Democratic candidates." Now, if I were really cynical…
The Romney. Interview: "[ROMNEY: [W]hat Bernanke's doing is saying that what the president's saying is wrong. The president's saying the economy's making progress, coming back. Bernanke's saying, "No, it's not. I've got to print more money." … Class warfare: "[A]s distanced from the real economy as campaign reporters may be, Mitt and his team are even further divorced from the real world. So they don't even realize that two different sets of people are turning away from their campaign: the reporters, based on campaign fuck-ups, and real people, based on a solid sense of what could turn around their lived economic struggles." … Money: "Romney campaign aides said Thursday they were unsure whether former president Bush would appear at the lunchtime event at his home." His own home?! … Too much information: "[ANN ROMNEY:] And Anita and I were like we wonder what's behind this door? It was George [and not Neil] Bush having a massage." … Toast: "Personally, I suspect that Romney knows that he can't win the election and is, at this point, trying to protect himself from personal blame for losing an easy election." Ouch.
The Obama. Poll: "Who would win in a fistfight? Obama: 58%; Romney: 22%." … Have a beer with: "'It's the likability factor,' said [Stuart] Spencer, a Romney supporter. ]Many people think that Obama hasn't delivered, but they still like him. I'd rather have a beer with him than Romney. Wouldn't you?'" "Have a beer with" — They actually say it! Would have to be an O'Dools with Romney, of course. … Pulling ahead? "But what we may ultimately remember of this period is that it was the time the Romney campaign's tight focus on the economy and jobs was loosened. Chasing headlines makes it hard to catch up, particularly if the campaign's original assumptions were correct." … New Obama comic impersonator: "Comic Jay Pharoah will play the commander in chief when the new [Saturday Night Live] season begins this weekend. 'I just thought it might be time to shake it up,' [Lorne] Michaels said" (cf. essential Stoller post). … Multilevel marketing: "Voters trust the traditional media less than ever. They do not believe politicians and their surrogates either. So the aim is to get friends to persuade their friends, using material supplied by the campaign." What a bunch of users.
* slogan of the day: Warmly celebrate the 4th anniversary of the election of The Obama!
* * *
Antidote du jour: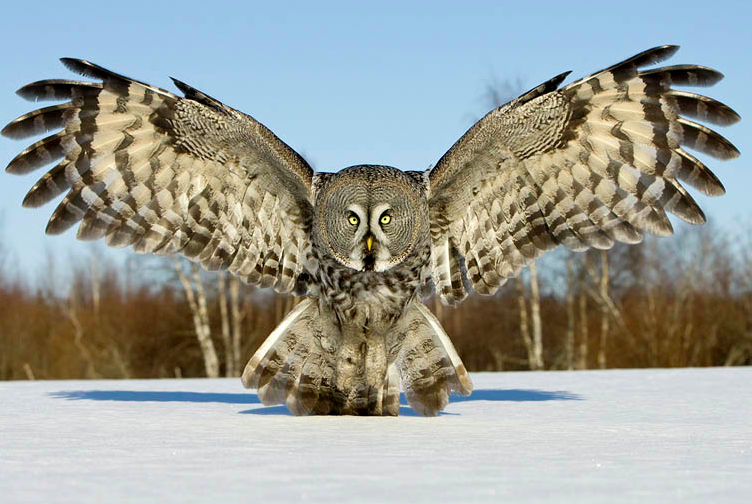 Also, the documentary "We're Not Broke" on corporate tax evasion and the Uncut movement, is playing in select locations. See the website for details.