US Secret Service startled by lizards Bangkok Post. Furzy mouse says the Thais consider them to be inauspicious….
Mimicking a Beetle to Bring Water to the People living on earth. Dune gets closer! When do I get my spice?
Weather: 70mph gales could hit Britain this weekend Telegraph
Mohamed Morsi bars court challenges and orders Hosni Mubarak retrial Guardian
Egyptian fury over Mursi 'coup' BBC
Winning wars will not make Israel safe Financial Times
The 'both-sides-are-awful' dismissal of Gaza ignores the key role of the US government Glenn Greenwald
Jill Kelley received military civilian honour from David Petraeus Telegraph
The mistress who brought down disgraced CIA Director David Petraeus was snapped shooting up a storm with the futuristic firearm in December 2011 Daily News
One Interesting Thing About Paula Broadwell's Petraeus Biography Matt Taibbi (Chuck L)
Why Hungry Indians Need Skinnier Politicians Bloomberg
Bye, bye China 'stimulus put' MacroBusiness
Mary Miller vs. Neil Barofsky for the S.E.C. Simon Johnson, New York Times. Please sign the CREDO petition.
U.K. Eyes a Swedish Bank Model Wall Street Journal. Swedish Lex notes: "This bank was one of the few Swedish banks that hardly made any losses during the financial crisis 20 years ago when the rest of the banks went under. Only thanks to their business model described in the article."
Why is housing such a popular investment? A new psychological explanation VoxEU. Um, it's taken economists this long to take note of the expression "safe as houses"?
Target Black Friday Store Hours 2012: Store Opening And Closing Times Huffington Post
Black Friday resistance plan mathbabe
Organized gangs offer homeless empty apartments in exchange for cash El Pais (Lambert)
Antidote du jour (furzy mouse):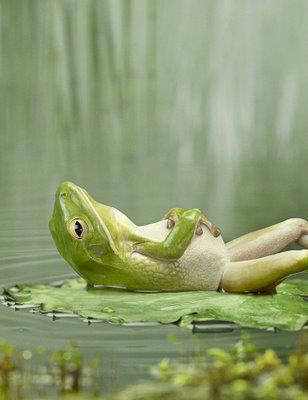 And a bonus antidote, this is the type of lizard that worried the Secret Service: