Everyone at NC give Lambert big thanks for his election information curating and commentary! Links now looks, well, sort of naked without Campaign Coverage.
There is a ton of post election coverage, needless to say. A few interesting post mortems:
Romney Lost Race in Summer After Obama Redefined Resume Bloomberg

Mistakes haunt Romney campaign Financial Times

Destroyed by Total Capitalism America Has Already Lost Tuesday's Election Der Spiegel (furzy mouse)

2012 marks demographic tipping point as 'minority' Americans reach majority Guardian. The WSJ agrees: Tough Loss Leaves GOP at a Crossroads

Wall Street Offers a Second Career for Former Politicians New York Times. This is why, despite the fact that Wall Street threw money at Romney, Obama is unlikely to put the screws on them.

Chrysler gives workers day off to vote after rhetorical war with Romney Raw Story (furzy mouse)

The Age Of Big Money In Politics Is Over Clusterstock. I'd not bet on that. From the expert on money in politics, Tom Ferguson, via e-mail, before results were in:

Formally and for the record, my prediction on Bloomberg yesterday was Obama would still win. But Romney is running slightly better than projections in a lot of places, just not strong enough to win. Looks to me that Florida is lost to him and with it, the election. He'd have to win everything else.

Bush 3 vs Bush 4 azizonomics

A Liberal Fantasy New York Times. That L word is really debased these days…but more important, notice the immediate turn to changing filibuster rules? Lambert's call was this would be done to facilitate the Great Betrayal.

RECREATIONAL Marijuana Legalized In 2 States George Washington
Parrot in captivity manufactures tools, something not seen in the wild ars technica. Video of cockatoo in action. He knows what he's doing.
Teardowns of iPad Mini and Kindle Fire HD reveal differing business models TechWorld
Human trials for HIV/AIDS vaccine making steady progress University of Western Ontario
Chinese banks rush to lend in late October MacroBusiness
Hedge funds betting millions against Britain's high street Telegraph
France steps onto the austerity path MacroBusiness
Debt crisis: German economic data is a 'catastrophe', say economists Telegraph
Economics must heed political risk Financial Times
Greece gripped by 48-hour austerity strikes Telegraph. The last image in the photo series shows a poster with a drachma crushing a euro coin.
Greece — democracy in the balance Golem XIV
More culls expected as investment banks cut Financial Times
Bureaucracy could Kill the U.S. Shale Gas Industry OilPrice. Don't get me too hopeful.
USA Recession Odds: 100%? Cullen Roche (Scott). This comment throws a bit of water on the headline.
J.P. Morgan Nears SEC Settlement Wall Street Journal
Bloomberg Worried About Tim Geithner's Ability To Put Food On The Table Dealbreaker
Antidote du jour (martha r):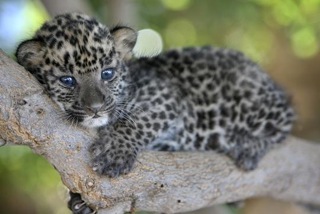 Bonus antidotes from furzy mouse of the Dallas Arboretum: