San Francisco, Bay Area and Sacramento Valley – Sea Level Rise Map Gealogy (Lance N). Right after 9/11, there was Nuke-o-Meter. Mouse to a location, chose your weapon, and you could see the impact and fallout maps. Now you can see what gets submerged with various sea level rises.
Climate threat to coffee crops BBC
Danish turbine maker hit by ill winds Financial Times (furzy mouse)
Our dangerous illusion of tech progress Garry Kasparov and Peter Thiel, Financial Times
Bluffer's guide to China's regime change FTAlphaville
Almost 40pc of payday loans used to buy food Telegraph
Draghi runs out of options MacroBusiness
Missing the Bigger Picture in Greece Tim Duy
Who will stop the Sado-Monetarists as jobless youth hits 58pc in Greece? Ambrose Evans-Pritchard, Telegraph
Syria crisis getting 'rapidly worse' Guardian
CNN claims Iran shot at a US drone, revealing the news network's mindset Glenn Greenwald. Just saw the same story at the WSJ, and my first reaction was that it claimed the incident took place 16 miles off the Iranian coast, but even so, never said clearly that this was international airspace (as in was there an island off the coast that would have made this less than clear cut?)
Wikileaks soldier in plea offer BBC
More post election coverage:
Romney 'transition' website briefly appears online Yahoo

Vote was astronomical for Obama in some Philadelphia wards Philly.com (Paul Tioxon)

Simpson-Bowles 'Grand Bargain' Candidates Lose on Tuesday AFL-CIO. Hhm, the rumor is that Bowles will be Treasury secretary, so tell me again who lost?

Montana Voters Deprive Corporations Of Their Humanity Gawker

The Importance of Elizabeth Warren Simon Johnson. The test will come when Obama's Treasury aligns with banks, which is guaranteed unless a dark horse candidate gets the nod. Will Warren buck the President and the party apparatus?

The View from the Cocoon of Denial and Epistemic Closure Spectator (Lambert). Great piece, despite the title
Catfood Watch:
Brady joins in city rally against federal budget cuts Philly.com (Paul Tioxon)

Let's Not Make a Deal Paul Krugman, New York Times. Good to see Krugman pointing out the obvious, that going over the "cliff" is not going to turn any lights off, and so Obama is not subject to a year end deadline, and gains from ignoring it (well, depending on which interests he really intends to serve…). But you'd never get that listening to the media, or for that matter, his operatives, who still seem to be gunning for a lame duck session deal.

The coming debt battle James Galbraith, Salon

Boehner Opens Grand Bargain Negotiations by Proposing the Romney Plan David Dayen, Firedoglake
New York rations gasoline as electric outages mount AFP
Battle Plan Shifts on Dodd-Frank Wall Street Journal (Joe Costello)
Videogame sales collapse ahead of holidays Market Watch. Economic harbinger or merely all things Apple sucking sales out of other tech?
Former Goldman trader accused of fraud Financial Times
Antidote du jour (furzy mouse):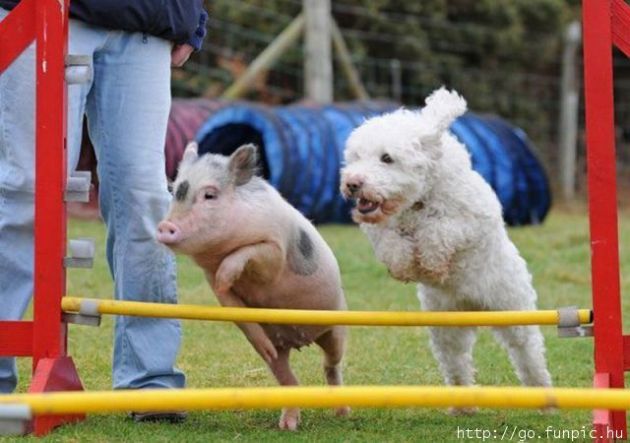 And a bonus (HuffPo Hill):