90 schoolchildren among tourists who flee for their lives as Lord of the Rings 'Mount Doom' volcano erupts Daily Mail (Valissa)
Contrary to Popular Belief Scientists are United on Climate Change OilPrice
Hamaoka reactor likely wrecked in seawater accident Asahi Shimbun
Thousands of Natural Gas Leaks Found in Boston LiveScience (bob)
The Quiet Ones New York Times. Um, Lambert was on this YEARS ago: Should we kill cellphone users, or only jam their signals? Alas, listening to idiots yammer in public spaces is mandated by law. I think we need new altruistic punishment strategies, like taking their pictures and recording their side of the call and posting it somewhere.
German doubts force rethink on Greece Financial Times
George Osborne says survival of big banks is good for British society Telegraph. By "society" he clearly means the type that was covered in what was once called the "society" pages.
S&P declares Australia a "one trick pony" MacroBusiness
Israel's Gaza Rampage: It's Not Just War Counterpunch (jsmith)
Gaza ceasefire announced in Cairo Guardian
Calm Sense Of Impending Violence Returns To Middle East As Ceasefire Brokered Onion (dcblogger)
Catfood watch:
Rise Above, CNBC's move into advocacy Columbia Journalism Review

My call on "shared sacrifice" Lambert Strether

Dear Lloyd Blankfein: The Actual Market Is Not Concerned About US Debt Jon Walker, Firedoglake (Carol B)
MSNBC Battles 'Pro-Obama' Label Heading Into President's Second Term Huffington Post (martha r)
Maine TV news anchors resign on air Los Angeles Times (martha r). I admire what they did, but they could have given a hint of what the issues were. Presumably this will come out in the wash soon.
Locking in Dirty Energy Demand: GE Signs Deal With Clean Energy Fuels for Gas-Powered Vehicles Firedoglake (Carol B)
New Yorkers Challenge LIPA, FEMA over Power Outages OilPrice
The truth about Walmart wages Daily Kos
Hostess gets green light to close down after bankruptcy judge's ruling Guardian
You're Probably One of Two Kinds of Shoppers New York Times. I am sort of amazed at this article. There are people out there who don't know they hate shopping???? I so hate shopping that I can't fathom how it is possible to like shopping. I'd much prefer the clothes I have last forever rather than be required to go find new ones, for instance.
Black Friday 'Doorbusters' Don't Hold Up Wall Street Journal
Insurers' duties under health care law taking shape McClatchy. There's a raft of ACA stories out based on the release of new rules (overviews of and link to other articles here, thanks to Valissa). This one in particular interested me, in that it discusses a requirement to offer young people catastrophic coverage policies only. Frankly, if you wanted a simpler solution to the mess (one that would not put the health insurers out of business but would severely restrict their role and the overheads they insert into medical services), it would be to subsidize health care for the poor and lower income and require everyone else to pay for catastrophic coverage, and have them pay for routine care themselves. The policy argument is that since hospitals treat everyone who walks into an emergency room, that cost is socialized, and we might as well make that explicit rater than hidden. And you come out ahead self insuring on routine care rather than having it insured. And having doctors not having to fight with insurers for most of what they do would also make doctors more productive.
Antidote du jour: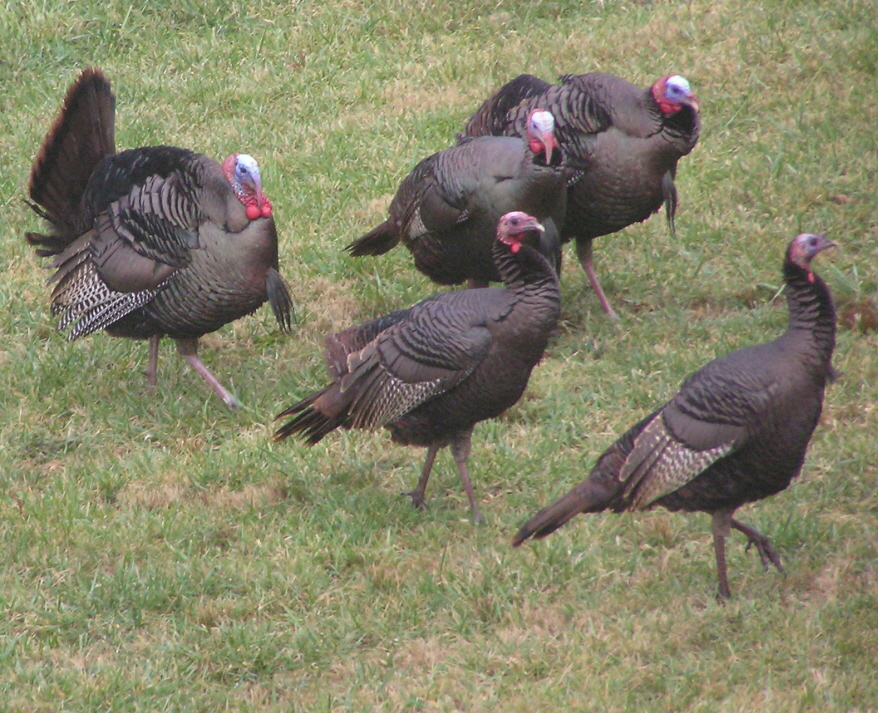 And a bonus antidote (Marc C):