Bhutan to be first country to go 100% organic Nation of Change (furzy mouse)
Chip daddy Mead: 'A bunch of big egos' are strangling science The Register (John M)
Massive 300 million-year-old asteroid impact zone discovered in Australian outback AFP
Supreme Court Appears to Defend Patent on Soybean New York Times :-(
China to introduce carbon tax MacroBusiness
Britain 'on the brink' of energy crisis, warns chief executive of Ofgem Telegraph
Dying Alone Becomes New Normal as Japan Spurns Confucius Bloomberg
World's first home for transgender elderly AFP
Cardinal Favored to Become First Black Pope Blames Gay Priests for the Church's Sexual Abuse Scandals Gawker (Lambert)
Poverty, Squalor and Nuns CounterPunch (Carol B)
Aaron Swartz's FBI File DSWright, Firedoglake
What the One-Percent Heard at the State of the Union Counterpunch (Carol B)
Catfood watch:
Simpson, Bowles propose $2.4 trillion U.S. deficit reduction Reuters (Kokuanani)

New Simpson-Bowles plan: how it envisions a sustainable fiscal path for US Christian Science Monitor (furzy mouse)

Macroeconomic Advisers on the Sequester's Impact Menzie Chinn, Econbrowser. I'm sure Hugh wouid have a thing or two to say about these baseline forecasts. One fundamentally-oriented hedgie I know (yes, a sad and lonely place to be) points out that only 1/3 of the GDP is based on actual measurements, and 2/3 is imputed. The 1/3 that is measured is still below 2007 levels, and he is duly skeptical of the rest
Justices Take Case on Overall Limit to Political Donations New York Times. Reminds me that maybe I need to use my American miles to scope out where to emigrate. Countries that will take older not rich people are very few, sadly.
MSNBC boldly moves to plug its one remaining hole Glenn Greenwald. Ugh.
Georgia inmate Warren Hill granted stay of execution 30 minutes before lethal injection Guardian
Gun Safety Advocates Force NRA Backed Democrat Out Of Congressional Race ThinkProgress (furzy mouse)
The Geography of Happiness According to 10 Million Tweets Atlantic. Lambert: "Maine is the second happiest state. If that's true, the country is in far worse shape than I thought."
The virtues of being unreasonable on Keystone Grist (Sven)
When Prostitution Wasn't a Crime: The Fascinating History of Sex Work in America Alternet
From the persecuting to the protective state? Jewish expulsions and weather shocks from 1100 to 1800 VoxEU
Blavatnik hits out at 'arrogant' JPMorgan Financial Times
There's Still a Foreclosure Crisis Counterpunch (Carol B)
Markets: In search of a fast buck Financial Times (furzy mouse)
It Takes a B.A. to Find a Job as a File Clerk New York Times. You can be sure there will be a lot of web chatter about this story…Foretold by Jamie Galbraith in Predator Nation.
THIS IS HOW YOU HEALTHCARE: AMERICAN DEATH IN LONDON NSFW. Today's must read.
Antidote du jour: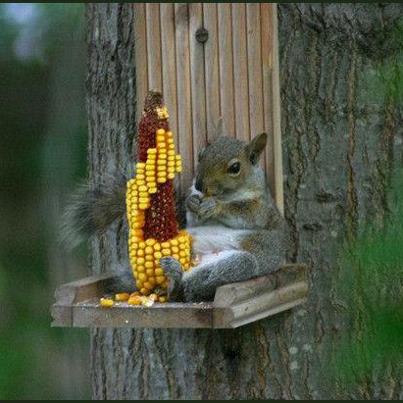 Bonus antidote. Furzy mouse sent a "Welcome to Australia" series, of which this was a part: