Basketball trained sea otter 'shoots hoops' for exercise – video Guardian (John L)
Honey, It's Electric: Bees Sense Charge On Flowers NPR
U.S. air-dropping toxic mice on Guam's jungle canopy Associated Press (furzy mouse)
Video: Watch coronal rain fall on sun's surface Earthsky (furzy mouse)
Understanding extreme weather in an era of climate change ars technica (Carol B)
The first real, high-resolution, user-configurable bionic eye ExtremeTech
Minnesota cellphone Amber Alert located child and was a nationwide first Twin Cities. Boy, am I glad I have a really stupid phone. And I have a sneaking suspicion that they chose this "first use" as one that had high odds of being a pressworthy success (similarly, the FBI's Ten Most Wanted List is bad guys they are pretty sure they are about to nab).
Microsoft joins the Friday afternoon hack confessional Financial Times
Is This How We Equalize the United States? Motherboard. The idea is amusing, and I like his name choices (Casco! Menominee! Yeah!)
Big Pimpin': Is Mark Zuckerberg profiting off Thailand's sex industry? Cocoanut Bangkok (furzy mouse). You heard it here first!
Chinese government officials are constantly wiretapping and spying on one another Washington Post. Carol B: "And this is different from the older fashioned dynasties that preceded it how?"
Blow for Osborne as Britain loses triple A credit rating in downgrade Telegraph
Eurozone recession set to continue Guardian. Quelle surprise!
Little audience for 'Zero Dark Thirty' in Pakistan Associated Press (furzy mouse)
The Riddle of the Israel Lobby Counterpunch (Carol B)
Karl Rove Nazi Image Featured In Tea Party Patriots Email Huffington Post
Democrats' Complicity in Political Murder CounterPunch
Catfood watch:
Two 2016 Prospects Spotlight Democrats' Identity Crisis Truthdig
Elizabeth Warren has formed a PAC: Elizabeth Warren – PAC for a Level Playing Field. She had said when she was considering a Senate run, that she thought she could be particularly effective, since she didn't intend to run for a second term and therefore wouldn't be spending half her time on fundraising like other Senators. Guess that plan went out the window.
MMT Too Hot to Handle for Bulgaria's Mainstream Newspapers heteconomist
Power Grab at the Fed CounterPunch (furzy mouse). This has been going on for a while, but this is a good update.
Private-label mortgage securities take root Financial Times. Well I am pretty astonished. Even the most bullish types said there wouldn't be a private label mortgage securities market before 2015 (this as of October last year), and no less than Scott Simon, head of mortgage investments for Pimco, said it would never come back (at least in its recent form). Fools and their money, particularly in time of ZIRP. Hunger for yield will apparently overcome product features hopelessly skewed against investors.
Mindful of Bubbles in a Boom for Deals New York Times
Apple Loss to Einhorn Raises Pressure for Investor Payout Bloomberg
Wealthy disagree with most Americans about income policies PhysOrg. Chuck L: "Why am I not surprised?"
On Economic Justice Ian Welsh
What If? Paul Craig Roberts
Shame. Steve Waldman (Richard Smith). Today's must read. I'm glad to see Waldman is (finally) outraged, but this sort of predatory behavior has been going on in medicine and in banking for years, and not one seems willing to rise up, or even take three minutes to craft a short outraged letter and send it to their Congressman and local newspaper or radio/TV station. People are simply NOT willing to stand up their neighbors, and then they wonder why no one is there when the hangman comes for them. See also: Steven Brill's Opus on Health Care Slate. When even Yglesias gets it, you know it's bad. As Maggie Mahar described years ago, and even Tyler Cowen agreed, medicine does not operate like a market, and trying to pretend it will operate in that paradigm will just produce a combination of crappy outcomes and wild overpricing.
Antidote du jour: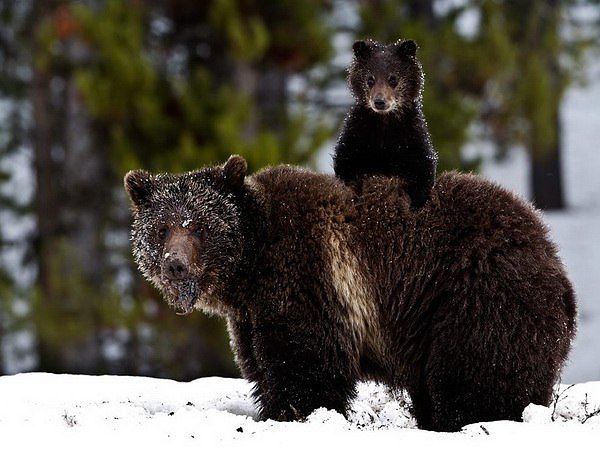 And a bonus antidote (YY):