'In Cold Blood' Tainted by Long-Lost Files Wall Street Journal
Richard III, a king in Machiavellian mode Simon Schama, Financial Times
Malaysia Seeks Help Abroad Over Dead Borneo Elephants ThaiVisa (furzy mouse). See Rare pygmy elephants 'poisoned' in Borneo BBC
Don't Call This Storm Nemo Gawker
Half a million without power in US storm Financial Times
Storm's Heavy Snow and High Winds Lash at the Northeast New York Times. Holey moley, all cars banned from driving in Mass.
The Best Home Videos And Newscasts From The Blizzards Of 1978 Gothamist (Lambert). I remember the blizzard of '78!
DHS Watchdog OKs 'Suspicionless' Seizure of Electronic Devices Along Border Wired. I hope everyone starts encrypting their hard disks…
Berkeley researchers find evidence for a "molecular fountain of youth" Gizmag (furzy mouse)
Soccer's New Match-Fixing Scandal Grantland (Lambert via Felix Salmon)
The inside story of Aaron Swartz's campaign to liberate court filings Law & Disorder (April Charney)
Aaron Swartz Isn't the First Hacker to Commit Suicide in the Face of a Federal Investigation Atlantic (dcblogger)
02.05.13: Civil Disobedience David Byrne. It annoys me that he takes up the "Swartz was a thief" line. See here why that is simply untrue. But this has some interesting material nevertheless.
BlackBerry surrenders in Japan Telegraph
Japan steps up threat on China ship BBC
Surge in Chinese credit raises fears Financial Times
EU leaders reach historic budget deal – as it happened Guardian
An Explanation Of The Derivatives Scandal That Could End Up Reshaping The Italian Election Clusterstock
The Exterminators Paul Craig Roberts, CounterPunch (Carol B)
FAA Releases New Drone List – Is Your Town On the Map? LeakSource (martha r)
Blade Runner In the Senate: All These Truths Lost in Time, Like Tiered Threats in Rain Gawker
The law of war does not shield the CIA or the drone kill list Morris Davix, Guardian
Charges against Occupy Boston have been dropped. So why aren't we celebrating? 99% Boston (martha r)
Appeals Court Hears Arguments on Judge Rakoff's Rejection of Citigroup Deal New York Times
Banks Should Defer Bonuses for Up to 10 Years, Jenkins Says Bloomberg
Housing: Recovering, But Big Headwinds Persist Global Economic Intersection
Apologies for Bankruptcy Bob Lawless, Credit Slips
Gasoline prices on the rise; may pose risk to consumer sentiment Sober Look
Antidote du jour (furzy mouse):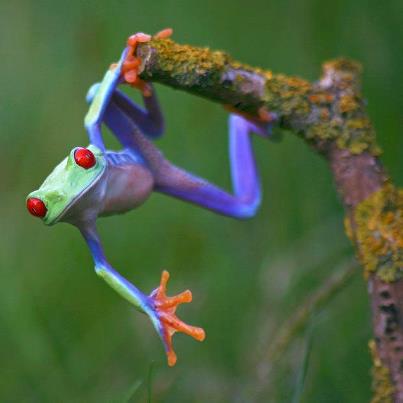 And Richard Smith provided this bonus ratidote: