Pine marten pitch invasion leaves Swiss footballer with nasty bite – video Guardian. Was he auditioning? He is very fast and has lots of stamina.
As Rats Persist, Transit Agency Hopes to Curb Their Births New York Times. How about getting people to stop throwing garbage on the tracks and the platforms? Lower food supply, fewer rats. I recently saw a rat scoot out and grab some food someone had dropped on the platform and run away. As far as I was concerned, he was performing a service.
Paralyzing algae is killing manatees at record pace in Florida US News (Chuck L) :-(
Iowa Fashion Week Begins Onion (Lambert)
Facebook reveals secrets you haven't shared Financial Times
EFF To Represent Bloggers Against Copyright Troll EFF
Dead-Pig Tide and the Ongoing Danger of China Epidemics Bloomberg
Reserve Bank of Australia hacked Guardian
The Great Portuguese Hollowing Out Edward Hugh
Millions of Europeans Require Red Cross Food Aid Der Spiegel
CIA Ramps Up Role in Iraq New York Times
The NYT and Obama officials collaborate to prosecute Awlaki after he's executed Glenn Greenwald
What's More Important To You, Italy or the Dow? Roel
The Fall of the House of Europe Asia Times (Lambert)
Catfood watch:
Expansion of Medicaid Is Rejected in Florida New York Times. A feature, not a bug, of Obamacare

Feds Starving States to Concoct Funding Imperatives heteconomist
Paulson Said to Explore Move to Puerto Rico Bloomberg
Schapiro Is Nominated to G.E. Board New York Times
After Watering Down Financial Reform, Ex-Senator Scott Brown Joins Goldman Sachs' Lobbying Firm Think Progress (1 SK)
Breitbart Duped by Krugman Bankruptcy — as Reported by Joke Website It Loves Atlantic
New York City soda ban struck down Guardian
Dozens "Riot" Over NYPD's Fatal Shooting Of Brooklyn Teen Gothamist (more).
Police Beat Woman, Shackle Her to Hospital Bed for 17 Days Alternet
Insist On Full Index Transparency, Warns EDHEC-Risk Index Universe. The fact that this is even being discussed shows how nutty the debate is.
What's Fueling the Housing Boom in Vegas? Diana Olick, CNBC. Acknowledges that shadow inventory is large but remains sanguine.
Less Than 4 Percent of Lenders 'Acceptable' According To New Risk Assessment Tool Mortgage News Daily (Glenn R)
Subprime car loan securities sales soar Financial Times
Usury and the Loan Shark Myth Lauren Willis, Credit Slips
It Would Be Great if Millionaires Would Not Lecture Us on 'Living With Less' Gawker
Long the Wealth Effect Long or Short Capital (Scott)
Antidote du jour. World's smallest living bull: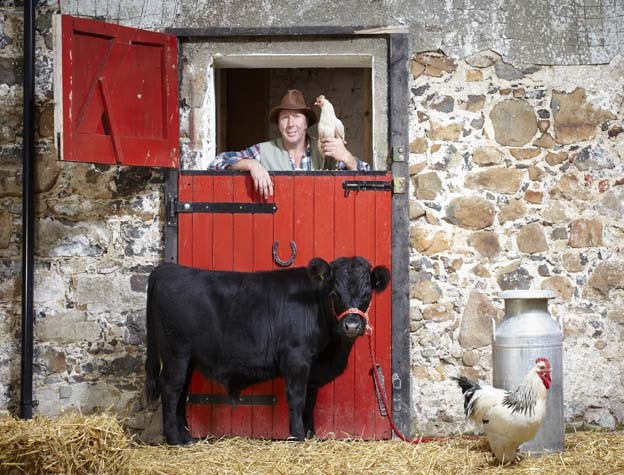 And a bonus! Can someone teach me how to moonwalk in two weeks?