Michael Shedlock (hat tip furzy mouse) described a new gimmick for those who want to skirt international law: live in a fancy ship, 12 miles offshore from San Francisco, with all the tech amenities. He summarizes the pitch:
A company named Blueseed is a year away from offering entrepreneurs an inexpensive place, near Silicon Valley, in which to develop their products.

"Blueseed will station a ship 12 nautical miles from the coast of San Francisco, in international waters. The location will allow startup entrepreneurs from anywhere in the world to start or grow their company near Silicon Valley, without the need for a U.S. work visa. The ship will be converted into a coworking and co-living space, and will have high-speed Internet access and daily transportation to the mainland via ferry boat. So far, over 1000 entrepreneurs from 60+ countries expressed interest in living on the ship."
Now of course, there are antecedents. For instance, some of wealthy live four months or more at sea (and 4 months at most in any one place on shore) to avoid having a tax residence; there are also ships where the rooms are condos and the ships are designed for long-term residency. But these ships all travel to interesting ports of call, and you typically only spend a day or two (at the very most) at sea between ports except when "repositioning" (as in crossing oceans).
Pix of the "at sea all the time" ship: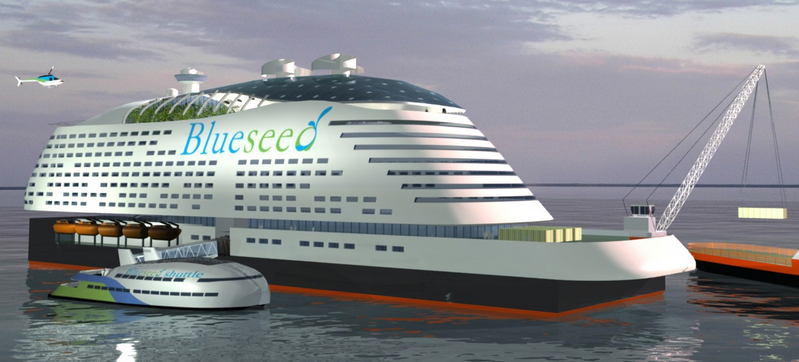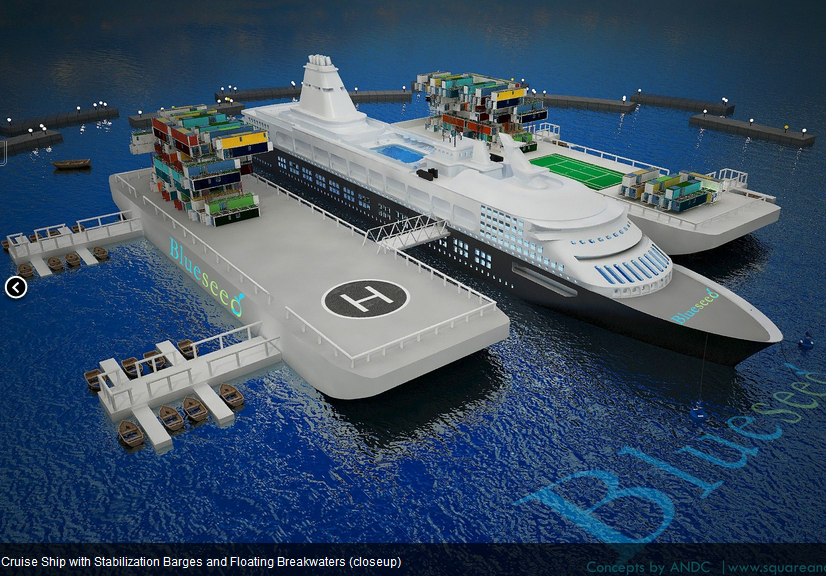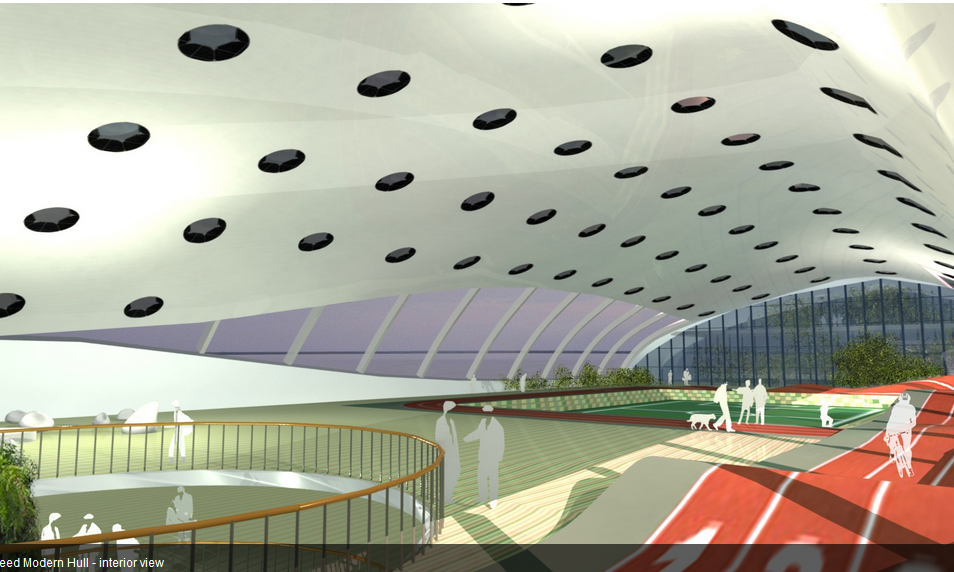 As Lambert put it, "Carnival for geeks".
Now there seems to be a lot of enthusiasm for this concept, given initial indications of interest ("1000 entrepreneurs from 60 countries"!) but with no terms yet, we'll see how this pans out. At this remove, it look to be more scam than scheme.
The reason? Have you ever spent any time on cruise? They are very confined physically (even the luxury cruises, nice public spaces, not much in the way of personal space, and forget storage) and it's costly to provide the services on offer. And 12 miles out all the time, you really need them: dry cleaning, drugstore, etc. High speed internet? That is going to have to be satellite, and that's not the most reliable. The ship owners promise daily ferries in, but that will be a long ride in and weather dependent. Even if they can keep the ship stable most of the time with their elaborate stabilization system, the little ferries are another matter.
Now of course, some tech types have found living in a cheap dorm with other hard core techs to be hugely productive. But that's been when there has been some commonality of skills and background, and perhaps most important, ease of exit if things aren't working. With a bunch of people from a huge range of nationalities, the odd of positive collaboration are lower just due to all the cultural noise. One issue is this floating geek palace is going to be heavily male, which raises the question of how they get laid, particularly so far from shore. Will the ship also supply prostitutes?
And what happens if someone on the ship has a dispute with management? Think you are gonna get very far with the promoters when you have chosen to get yourself out of any recognized legal system?
But still, part of the charm is being able to leech off the shore. What if you get sick? Well, if you can get to a hospital before you keel over, you are perfectly positioned to stick them with bills in the hundreds of thousands of dollars for the rest of us to pick up. Ditto the easy access to Silicon Valley, which has always and continues to benefit from government subsidies (from the military-industrial and health care complexes, as well as support of higher education). This is the same sort of activity for which illegal immigrants are pilloried, but because this is done by "entrepreneurs," we're supposed to think it's OK. Another way to think of this is a low end version of the stateless rich, at least some of whom engage in outright tax evasion.
A friend worked as a singer on an upscale cruise line for seven months, and while she said the money and the opportunity to visit so parts of the world were terrific, the social experience was pretty bad. Her colleagues were people who had worked on ships for two years or more, and they had clearly become distorted. They had little interest in the outside world and gossiped mainly about their current ship v. other ships, drank heavily, and were focused on getting laid. My friend is the antithesis of a prude (foxy, often involved with more than one man at a time, no qualms about casual sex) but she found the preoccupation with sex to be one of many symptoms of cabin fever, of being confined. And
So these Galt-wannabes may find they've simply one set of constraints for another, and put themselves in the hands of a system over which they have even less influence than a government. Stay tuned.