New music 'rewarding for the brain' BBC
The Awkward Years: Strange Hairless Rabbit Goes From Bald to Beautiful! Featured Creature
Hacking commercial aircraft with an Android App (some conditions apply) ars technica
How Wireless Carriers Are Monetizing Your Movements MIT Technology Review. Chuck L: "More reasons to keep my dumb phone."
Huge Attack on WordPress Sites Could Spawn Never-Before-Seen Super Botnet Little Green Footballs
WordPress Plugin Social Media Widget Hiding Spam – Remove it now Sucuri. We don't use this plugin, but running a WP site is suddenly looking very fraught!
Bomb North Korea, before its too late New York Times (Howard Beale IV). Gawker has some choice words.
China Agrees to Join U.S. to End North Korea Weapons Pursuit Bloomberg
Life is Cheap in Karachi Counterpunch
Euro banking union 'could need treaty change' Telegraph
Majority of CBC board resigns Cyrpus Mail. CBC = Central Bank of Cyprus
Russian depositors begin seizing property of Cypriot banks RT (Otter). Headline is a bit ahead of facts…
Highland result suggests RBS bankers no longer above the law (Richard Smith) Ian Fraser. In the UK, some cracks in the facade…
Barbara Boxer, AIPAC seek to codify Israel's right to discriminate against Americans Glenn Greenwald, Guardian
Obama Does Social Security and Medicare Counterpunch (Carol B)
Breaking: Obama Justice Department serves Oregon officials with warrant seeking the identities of the state's medical cannabis patients acmerecords, Firedoglake (Carol B)
Medicinal marijuana markets: Weed goes legit Barry Ritholtz. Barry may be a tad optimistic, at least in light of how the Administration feels about this.
Have I mentioned lately what an asshole Obama is? Lambert
'Risks' loom for health exchange technology Health Policy Solutions
Congress Repeals Financial Disclosure Requirements For Senior U.S. Officials NPR
Pennsylvania Court Deals Blow to Secrecy-Obsessed Fracking Industry: Corporations Not The Same As Persons With Privacy Rights Alternet (Mark Doenges)
U.S. ranks near bottom of UNICEF report on child well-being Salon (Carol B)
The 'laws of economics' don't exist Reuters
More Walmart weirdness, locally Corrente
Declining dry powder of LBO funds Sober Look
Going Underwater in the Long Recession Barbara Garson, Tom Engelhardt. One quibble: the comment on how the economy looked like it was going into recovery mode in the first quarter for each of the last three years and then fizzled. Folks, don't you get it? The seasonal adjustments are biggest in the first quarter to compensate for the normal (large) falloff in activity after Christmas.
Is Violence in the Media a Reflection of Our Own Social Anxieties? Alternet
Antidote du jour: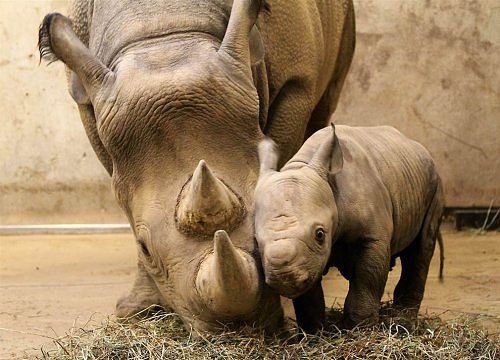 And a bonus (Francois T):