Apes are emotional about choices BBC
World's Oldest Torah Believed Found In Bologna University Library, Scroll Overlooked For Years Huffington Post (Carol B)
Sick Patients Are Pumped Full of Feed-Tube Formula of Corn Syrup That's Produced by … Nestle? Alternet. In case you didn't know it, if the superbugs in hospitals don't kill you, the food might.
With Money at Risk, Hospitals Push Staff to Wash Hands New York Times
Google prepares challenge to iPhone Financial Times
Judge orders porn suspect to decrypt his hard drives Help Net Security
Mrs Watanabe brings home the bacon MacroBusiness. In case you wanted to know why the Nikkei tanked today.
No saviour in sight as world credit cycle rolls over Ambrose Evans-Pritchard, Telegraph
OECD predicts that pigs will fly Bill Mitchell
Europe rethinking austerity? MacroBusiness. FWIW, my readers of the German press say not to expect much from Germany.
Is Europe loosening up austerity's iron clasp? Yanis Varoufakis
'Truly Abysmal': Europe Needs Overhaul, EU Commissioner Says Der Spiegel
Freedom Rider: Chickens Roost in Woolwich Black Agenda Report
Why Orthodox Jews Oppose Israel CounterPunch (Carol B)
Global Insight: Iraq proves a lesson in the fall of Mideast regimes Financial Times
Collateral Consequences Weighed for Corporations, Not for Individuals TruthOut (Deontos)
Media Gets Targeted by Obama, Discovers No One Cares Except the Media CounterPunch (Carol B). Serves them right for becoming propagandists rather than living up to the expected Fourth Estate role. So maybe they'll quit carrying Administration water as revenge.
Holder accused of misleading Congress over investigation into journalist leaks Guardian
Two Judges Told DOJ It Had To Disclose Spying On Journalist; DOJ Found A Third Judge Instead Techdirt (Chuck L)
Officials: Man who knew Boston bombing suspect was unarmed when shot Washington Post (Lambert)
How one Irish woman made $22bn for Apple in a year Guardian (Richard Smith)
Tax Transparency Would Take a Bite Out of Future Apples Bloomberg
In shift, high-tech firms look to add factory jobs in U.S. Washington Post. As indicated in our extract from a Forbes piece by Lee Sheppard, tech firms aren't big employers to begin with (Apple has fewer employees than the Ford Rouge plant had) and their factories here will be lots of robots supervised by college educated types.
European regulators clash with US over derivatives market reforms Financial Times
Morgan Stanley Lowers Ambitions for Fixed-Income Unit Wall Street Journal. While precipitated by necessity, this move could be a blessing in disguise. Dealer firms are structurally long bonds. Even when Goldman when net short subprime, it was still net long bonds. There isn't enough depth in the derivatives markets for a major firm to go net short with credible counterparties (witness that even the subprime short required a bailout of AIG to work out). Downsizing now will reduce the size of Morgan Stanley's exposures in fixed income. Even if you don't believe that there will be much in the way of inflation, an end or QE will lead to lower bond prices (positive real interest rates outside the short end of the yield curve) and MS with a smaller business would be less exposed to that readjustment.
Gold Daily and Silver Weekly Charts – Coiling, Coiling… Jesse
Once again, the US consumer is expected to save the day Sober Look
Guilford lawsuit on mortgage 'robo-signing' dismissed University of North Carolina News & Record. A reader asked in comments why counties weren't suing over unpaid recording fees. This is why. Unless their is a state or local statute that requires recording, these suits have done badly. This one was dismissed with prejudice.
Americans Now Know More About Often Pathetic Personal Finances MNI (Richard Smith)
Take the Financial Literacy Quiz FINRA (Richard Smith)
SEC Turns Its Attention Back To Accounting Fraud, Literary Criticism Matt Levine (Richard Smith)
If you ever read S-1s, this one is a classic of a bad sort, but at least with a truth in advertising type of name (Richard Smith)
What can you do with a DSGE model? Noah Smith (Richard Alford)
Antidote du jour: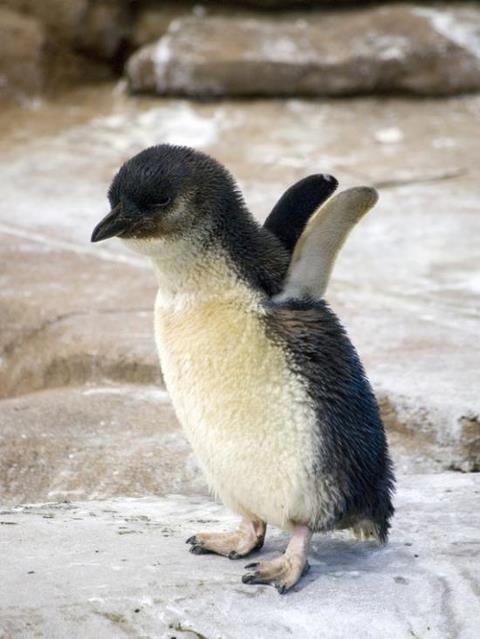 And a bonus (Robert M, this is a video, so e-mail subscribers will need to visit the site to view it):