Owner of Cosmo, cat stolen by do-gooder from NYC store, angry about abuse suspicions Daily News
Senate votes start at 12:30, and after that, who knows? McClatchy
Investors bet on last-minute deal to end fiscal showdown Reuters
Two can play at that suicidal game! Economist
Ask A Native New Yorker: How Guilty Should I Feel About Being A Horrible Gentrifier? Gothamist
Why we hate the new tech boom Salon
America's Cup: How Oracle won tech race (perhaps) New Zealand Herald
Billionaires Battle as Bezos-Musk Companies Vie for Launch Pad Bloomberg
American Workers: Hanging on by the Skin of Their Teeth Counterpunch. Party like it's 2009.
US mortgage insurer seeks $1.7bn from Treasury FT
How Bad Was It? The Costs and Consequences of the 2007–09 Financial Crisis [PDF] Dallas Fed (furzy mouse)
Three Unlearned Lessons From the Financial Crisis Simon Johnson, Bloomberg
The Big Lie of the Post-Crisis Ryan Chittun, CJR. Shout-out to Bill Black. "The"?
Middle East
Destroying the Islamic Courts Union in Somalia Caused the Nairobi Mall Attack Ian Welsh (furzy mouse)
Germany's left wants grassroots blessing before joining Merkel Reuters
Do You Really Want to Bet Against China? Justin Fox, HBR
Big Brother Is Watching Watch
An electronic medical records mess WaPo
Countdown To Obamacare Sarah Kliff Q&A, WaPo
Against All Odds: What One Family's Experience Tells Us About Medicaid's Enduring Role Health Affairs. Medicaid boomlet lately, probably due to AK market state-style privatization experiment. Kaching!
Keystone Pipeline Project Faces Nebraska Court Showdown Bloomberg. "The legislature is not empowered to delegate power to a private company at the expense of its residents."
Fracking Chemicals May Be Unknown, Even To Gas Drillers, Lawsuit Documents Suggest HuffPo
FAQ: All About The New Google "Hummingbird" Algorithm Search Engine Land ("pushy suggestions").
What Does the Zapruder Film Really Tell Us? Smithsonian
Landmark 2013 IPCC Report: 95% Chance Most of Global Warming is Human-Caused Weather Underground
Which Way To Heaven? The Archdruid Report
Antidote du jour: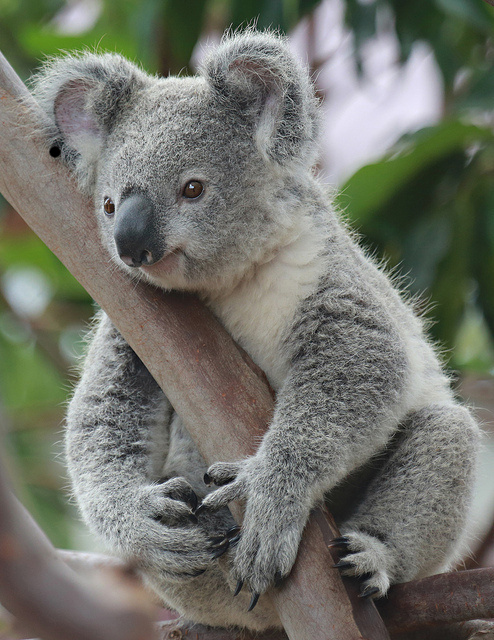 September is spring in Australia and Save the Koala Month.