Uber Now Delivering Kittens For 15-Minute Cuddle Sessions Gizmodo Australia
Australia's sea of crimson claws BBC

* * *
What We've Learned From Nafta: It Successfully Undermined Regulations
Yves Smith*, Room for Debate, Times. "'[I]nvestor-state' arbitration panels … give foreign investors greater rights than those of home country citizens and businesses."
* * *
$13 Billion, Yes, but What Took So Long?
Gretchen Morgenson, Times. "Had the Justice Department aggressively investigated the banks' practices using its full array of powers, who knows how much more it could have generated?"
Shadow Banking and Systemic Risk Regulation Board of Governors of the Federal Reserve System
If this is "secular stagnation", I want my old job back Crooked Timber
US banks warn Fed interest cut could force them to charge depositors FT
Iran Deal
Warsaw climate talks set 2015 target for plans to curb emissions Guardian
US Court Denies Halt on Pipeline Set to Replace Keystone XL Northern Half DeSmogBlog
Learning to Live in the Anthropocene Truthout
ObamaCare Launch
Big Brother Is Watching You Watch
US spying fuels popularity of secure messaging app Wickr FT. Funded by a VC late of In-Q-Tel? Gee, I'm not so sure about this…

Shaken NSA Grapples With an Overhaul Online WSJ

NSA deputy director skeptical on sharing data with FBI and others Guardian. So Feinstein's "reform" bill would let the FBI and DEA search NSA's data? Alrighty then.
Cryptography Part 1: Drunken rambling introduction Self Evident (parts 2, 3, and 4).
Multi-term Synonym Mapping in Solr Another Word for It. Whatever tool the NSA is using for data mining, it's not stock SOLR or anything like it.
How word targets help creative procrastination John Quiggin
Swiss Voters Reject High-Pay Initiative Online WSJ
Questions raised about role of British company in South African mining massacre The Bureau of Investigative Journalism
Greece's "Meaningless" Debt; Puppies Beg for Treats; Euro Debate Greece Isn't Having; Sisyphean Tasks Global Economic Analysis
Egypt's interim president Adly Mansour signs 'anti-protest law' Guardian
Philippine Diaspora to Rescue Shows Remittance Reliance: Economy Bloomberg
Think Black Friday is best day to get a deal? Think again LA Times
Black Magic, White Soul The New Enquiry
I is for Ideology Michael Hudson. "Ideology: A set of assumptions so appealing that one looks at their abstract logic rather than at how the world actually works. (See Insanity.)" I love this series.
Antidote du jour (From Mexico). They promised me a pony and now my pony is here!!!!!!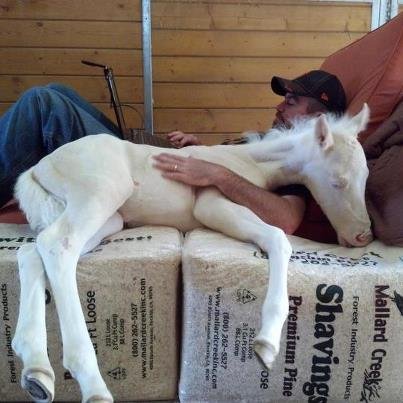 NOTE * Yves apologizes for the lack of an original post; she's been doing a lot of work back stage for the site relaunch.