Scientist claims that your cat thinks you're an overgrown, clumsy idiot of a cat Raw Story (furzy mouse)
Rhino hunt permit auctioned in US BBC
CN Rail says beavers, rain to blame for Burnaby derailment CBC. Stephen L: "Beavers take direct action against global warming, derail coal train."
Why French Kids Don't Have ADHD Psychology Today (martha r)
Organic mega flow battery promises breakthrough for renewable energy Science Daily (Chuck L)
The Case for Low Methane-Emitting Cattle Science Daily (furzy mouse)
BP appeal to stop 'fictitious' U.S. oil spill claims fails Reuters
Hackers gain 'full control' of critical SCADA systems ITNews
Goodnight. Sleep Clean. New York Times (Chuck L)
The Behavioral Economics of Bitcoin Adam Levitin, Credit Slips
Rising rates will help cure China's credit addiction Financial Times. Insider perspective.
Thai protesters block roads in bid to shut capital Associated Press
Protesters launch Bangkok 'shutdown' BBC
The American Legacy in Iraq CounterPunch (Carol B)
Top Ten Ways Ariel Sharon Ruined Israel and the Middle East Juan Cole (Chuck L)
Big Brother is Watching You Watch
You Can't Opt Out: 10 NSA Myths Debunked Peter Van Buren, TomDispatch

Ford "Know[s] Everyone Who Breaks the Law" Using Cars They Made — Why Aren't They Doing Something About It? Volokh Conspiracy (Chuck L)

McCain: investigate 'broken' NSA Guardian
Gates Conceals Real Story of 'Gaming' Obama on Afghan War Gareth Porter. Anyone with an operating brain cell should know that a surge meant increased commitment, making it harder to withdraw. We are to believe Mr. 11 Dimensional Chess wouldn't recognize the hawks' ploy?

Robert Gates Double-Crosses Obama Consortium News
Cicero's guide to US electoral politics John Dizard, Financial Times
Private equity and Washington: A love story Politico
GWB bridge scandal: Christie and staff could face subpoenas, N.J. lawmaker says NJ.com (furzy mouse)
Republicans rally round Christie Guardian
W.Va. residents enter fifth day without water Washington Post
Complaints Mount Against Fracking Pollution OilPrice
The shame of Cooper Union Felix Salmon
JANET YELLEN'S FOMC PUTS U.S. ON PATH TO DEFLATION Chris Whalen, Briebart. You have to read past the aside about regulations, for much of this is on target.
A watchdog grows up: The inside story of the Consumer Financial Protection Bureau Washington Post
Donald Trump Says He'll Run For NY Governor If Republicans Unify Behind Him Daily News
Basel Regulators Ease Leverage-Ratio Rule for Banks Bloomberg
European monetary policy and the yield curve Jim Hamilton, Econbrowser
Need Cash? Own a Bentley? Take a Pawn Ticket New York Times
High Definition: The 'Gamification' of the Office Approaches Wall Street Journal
Economic Prosperity and Economic Democracy: The Worker Co-Op Solution TruthOut
Antidote du jour (furzy mouse):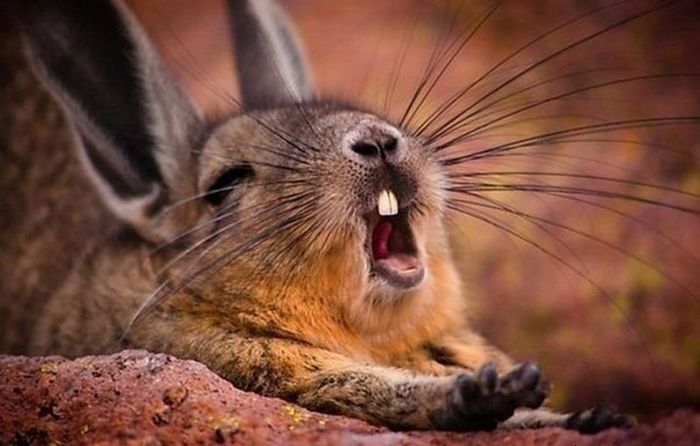 And a bonus (a video, email subscribers need to visit the site):