Talking Neanderthals challenge the origins of speech Science Daily
No Signs of Stock Froth in the Tea Leaves WSJ
Stocks sink, oil prices jump on Ukraine war threats Reuters
Williams Paper: Median estimate of NAIRU 6.6% The Center of the Universe. Unemployment problem solved!
Here's The Story About The Economy That Liberals Don't Want To Hear Joe Weisenthal, Business Insider. The labor market is tight.
A bull's-eye for Fed accountability Econbrowser
Robert Samuelson's Bad Math on Generational Equity CEPR
China emerges as India's top trading partner: Study Financial Express
China's services, manufacturing sectors diverge in February Reuters
Why are UK firms bringing manufacturing back home? Telegraph
Global Unrest
Here's What Is Going to Happen With Ukraine Kevin Drum, Mother Jones (SW; this article provides much illustrative material).

Whoops Stop Me Before I Vote Again

Ukraine crisis: even a less menacing Russian leader than Vladimir Putin would not let Ukraine go easily Daily Telegraph (RS)

Kerry to visit Ukraine on Tuesday, threatens sanctions if Russia doesn't pull forces back WaPo

Ukraine's navy chief Denis Berezovsky defects as NATO convenes emergency meeting ABC

Ukraine Turns to Its Oligarchs for Political Help Times

Ukraine's leader urges Putin to pull back military, mobilizes reservists WaPo

Russia Gas Threat Shows Putin Using Pipelines to Press Ukraine Bloomberg

Senator John McCain: "We Are All Ukrainians" Time. Missiles for the Czech Republic! Gee, I guess McCain was crazy pants after all.

The expected rate of return from denuclearization has fallen Marginal Revolution

"White Ribbon" Armed Men Explain Russia's Crimea Reaction? Moon of Alabama

The Ukrainian Grand Delusion Billmon

Shutting down the shutdown Economist. Thailand.

Libya MPs shot and wounded as congress stormed BBC. "[Y]oung people armed with knives and sticks."

Tired of protests, Venezuelans take politics to the beach Reuters
Obama to Israel — Time Is Running Out Jeffrey Goldberg, Bloomberg (interview).
Obama Plan for Cyprus – Vanishing Cyprus Greek Reporter
Cyprus bailout hit as privatisation bill fails BBC
To see the problems of emerging markets look to Turkey FT. Smart locals flee first.
Political Union In Europe: Governance Of, By, And For The Elite Testosterone Pit
Whither the Euro? Interational Monetary Fund
Who Else Besides Hillary Clinton in 2016? Times. Hmm. 
Republican hopes for vote victory mask presidential poll fears FT. Hey, I've got an idea for the Democrats! Stop sucking!
Democrats Try Wooing Ones Who Got Away: White Men Times. Oh good. More identity politics.
Port Authority officials: Battle over toll hikes was all for show Newark Star-Ledger. Christie (R) and Cuomo (D) get a room.
Those fighting region's hunger are fighting each other Philadelphia Inquirer (PT)
California farmers hire dowsers to find water Houston Chronicle
Glyphosate, Hard Water and Nephrotoxic Metals: Are They the Culprits Behind the Epidemic of Chronic Kidney Disease of Unknown Etiology in Sri Lanka? International Journal of Environmental Research and Public Health (heresy101). ​Monsanto's Roundup may be linked to fatal kidney disease.
Where Have All the Lobbyists Gone? The Nation
Social powers? Understanding Society. Note Common Pool Resource reference at end.
The psychology of hate: How we deny human beings their humanity Salon
Crimean Dreams LRB
Antidote du jour (Lysa):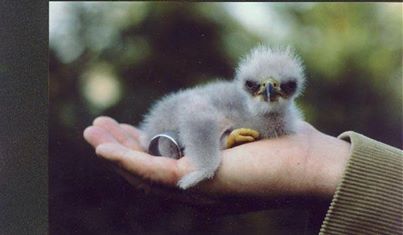 Bonus antitode (RS):