Why Do Zebras Have Stripes? Riddle Finally Solved Discover Magazine (Lambert)
What Monsanto and college funds have in common Cathy O'Neil
The Consumer Student Reuters. University as mall, UK-style.
Chinese Bitcoin Exchanges OKCoin, FXBTC Report New Deposit Freezes CoinDesk
Bitcoin set for fresh Chinese regulatory attack Financial Times
The credit cycle and LatAm vulnerabilities VoxEU
Work Suspended on World Cup Soccer Stadium Seats After Death Bloomberg. Lambert: "Horrible working conditions for stadiums in Brazil and Qatar are a continuing story, potentially significant since protests in such stadia would be seen by a truly global audience."
Global banks issue alerts on China carry trade as Fed tightens and yuan falls Ambrose Evans-Pritchard, Telegraph
China Sees Sharpest Contraction of Output Since November 2011; Japan Returns to Growth but Business Sentiment Collapses Michael Shedlock
Pettis: China is slowing successfully MacroBusiness
Thawil case could force Yingluck's exit ThaiVisa (furzy mouse)
Nigella Lawson barred from boarding US-bound flight Telegraph. Huh? Russell Brand has said he was a heroin addict. I'm not clear on why Nigella's confession led to this outcome. Was it because it was in court, and not merely in the media? I'm not a Nigella fan, but the border rules are becoming more stringent and look increasingly capricious.
Did Powerful Elements in Turkey Plan a False Flag Attack to Drag the Country into War with Syria? Alternet
Mubarak, Morsi may be amnestied in case al-Sisi wins Egypt election Voice of Russia (furzy mouse)
Refugee-host Lebanon at "breaking point," says UN DW
Peace talks edge towards collapse Guardian
Ukraine
Ukraine a threat to global economy, warns IMF chief Christine Lagarde Telegraph

In Crimea, Russia Showcases a Rebooted Army New York Times
Partial Disclosure of Report on CIA Interrogation Wins Support WSJ Washington Wire. Lambert: "Collins and Snow use the word "torture" which is good. All that's being released is the executive summary, which is bad."
Big Brother is Watching You Watch
Yahoo sets out rules to protect users Guardian

Consumers are souring on Web, post-NSA, survey says USA Today. There was an article a couple of days ago where the tech types were freaked out that mobile use of the Web had fallen from 20% to 14%. I wasn't bothered because I had assumed that people had gotten addicted to some of the new games (the balance of use was apps). That is, the pie had gotten bigger so the surfing share was down, but not necessarily in absolute terms. This suggests it is affecting e-commerce broadly.

NSA searched Americans' communications without a warrant Washington Post. In case you had any doubts….
Obamacare Launch
Health Enrollment Numbers Lift Democratic Hopes New York Times. But the usual dropout rate from enrollment to actually completing the steps to have a policy is typically 20%….
Supreme Court Officially Hands US Over to Plutocrats
Supreme Court Strikes Down Overall Political Donation Cap New York Times

McCutcheon Ruling Requires Americans to Reclaim Democracy Public Citizen

A Supreme Court out of control! How McCutcheon will spur corruption and inequality Salon
EPA didn't warn test subjects Politico
The Shocking Rise of Wealth Inequality: Is it Worse Than We Thought? Slate
No Fooling – When a Retired Conservative Politician Warns About Oligarchy… Health Care Renewal
Where'er the Merkin eagle flies Michael J. Smith
Drilling Company Could Force Pennsylvania Landowners To Allow Fracking Under Their Land ThinkProgress
'Hope-for-Growth Momentum Investing' Testosterone Pit
More Michael Lewis/HFT Debate:
High-Frequency Trading May Be Too Efficient Matt Levine

High-Frequency Traders Chase Currencies as Stock Volume Recedes Bloomberg

High-frequency trading and the retail investor Tyler Cowen
Blythe Masters Ends 27-Year Run at JPMorgan Bloomberg. Comments not at all sympathetic.
Former Evercore banker pleads guilty in insider trading case Financial Times
Criminal Inquiry Said to Open on Citigroup New York Times. This is progress, but again, only a subsidiary.
US job market healing Walter Kurtz
Private-sector hiring breaks out of winter freeze Reuters
Fed's Lockhart: If Weak Growth Persists, Outlook for Rate Increases May Change WSJ Economics
Central bankers edgy over credit bubble Financial Times
The Secret Life of a Food Stamp Slate
Completely Surreal Photos Of America's Abandoned Malls BuzzFeed (Lambert)
Antidote du jour: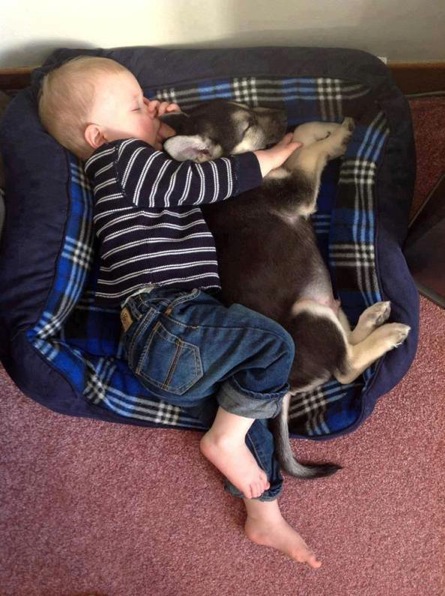 And a bonus, the first time I've had one sent by Twitter (@MarcosCarreira). Message: "Cannot expect to find many fish near sharks":