Something Is Seriously Wrong on the East Coast—and It's Killing All the Baby Puffins Mother Jones (Ron A)
Meditation and the art of helping MBA students to become mindful Financial Times (David L)
How to erase a memory –- and restore it: Researchers reactivate memories in rats ScienceDaily (Chuck L). This gives me the creeps. It's guaranteed to be put mainly to bad ends. At a minimum, memory wiping will allow for people like soldiers to be put even more casually in trauma-inducing situations.
Powering Your Cell Phone With Your Pants OilPrice
Who owns your email account? Reuters
Modern ocean acidification is outpacing ancient upheaval: Rate may be ten times faster ScienceDaily (Chuck L). We first wrote about ocean acidification shortly after the inception of this site. It deserves far more attention than it is getting.
Photos: Land Use Change Destruction to Grow Biofuels Big Picture Agriculture (km)
News Flash: Fukushima Is Still a Disaster TruthDig (RR)
US to raise tariffs on China solar panels Financial Times
Citi: China should panic about housing now MacroBusiness
China's property bust: From Beijing to Bondi MacroBusiness
Paris trade talks threat over US BNP fine Financial Times. Oh, this is too delicious. Obama tried targeting a foreign bank for a tougher-than-usual sanction to boost the Dems flagging popularity on the assumption that there would be no/minimal fallout. Now the French are threatening to nuke the toxic trade deal known as the TTIP!
Blogs review: The economics of Scottish independence Bruegel
Ukraine
Aiming Financial Weapons From Treasury War Room New York Times
Big Brother is Watching You Watch
NSA Use of Facial Recognition Stays Within Legal Boundary Bloomberg

Google Offers New Encryption Tool New York Times. Google wants us to trust them? Seriously?

Edward Snowden 'Probably' Not a Russian Spy, New NSA Chief Says NBC
Even the ARCHITECT of the Drone Assassination Program Saya Obama Has Gone Too Far … "Creating Terrorists Rather Than Eliminating Them" George Washington
Days Before Obama Announced CO2 Rule, Exxon Awarded Gulf Oil Leases DeSmogBlog
NPR Hypes the Job Loss Story on Restricting Carbon Dioxide Emissions Beat the Press
Obama's Next Fed Fight: Why Michael Barr will be just as unacceptable to progressives as Larry Summers Dave Dayen, New Republic on Monday followed by Barr Takes Himself Out of the Running for the Fed. From Dayen's Tumblr: "The financial reform coalition has definitely amassed some political power, if they can stop nominations in their tracks within 24 hours."
FCC comment site breaks after comedian asks trolls to fight "fast lanes" ars technica
Paul Krugman: 'I'm liking Obama more and more as he slogs through his second term' Daily Kos
Federal Reserve
Fed Officials Growing Wary of Market Complacency Wall Street Journal. This is like killing your parents and then complaining about being an orphan.

Fed may shun global risk rules banks spent billions to meet Reuters. Richard Smith: "Fed still not keen on Basel III."

The question of crowding out with the Fed's reverse repo program Walter Kurtz
Jonathan Weil of Bloomberg has gone to work for Jim Chanos! Good for him but sad for us. He was their best columnist on finance.
Class Warfare
Antidote du jour. Ben S: "Duck at Lake Anza, Berkeley, California, July 2013."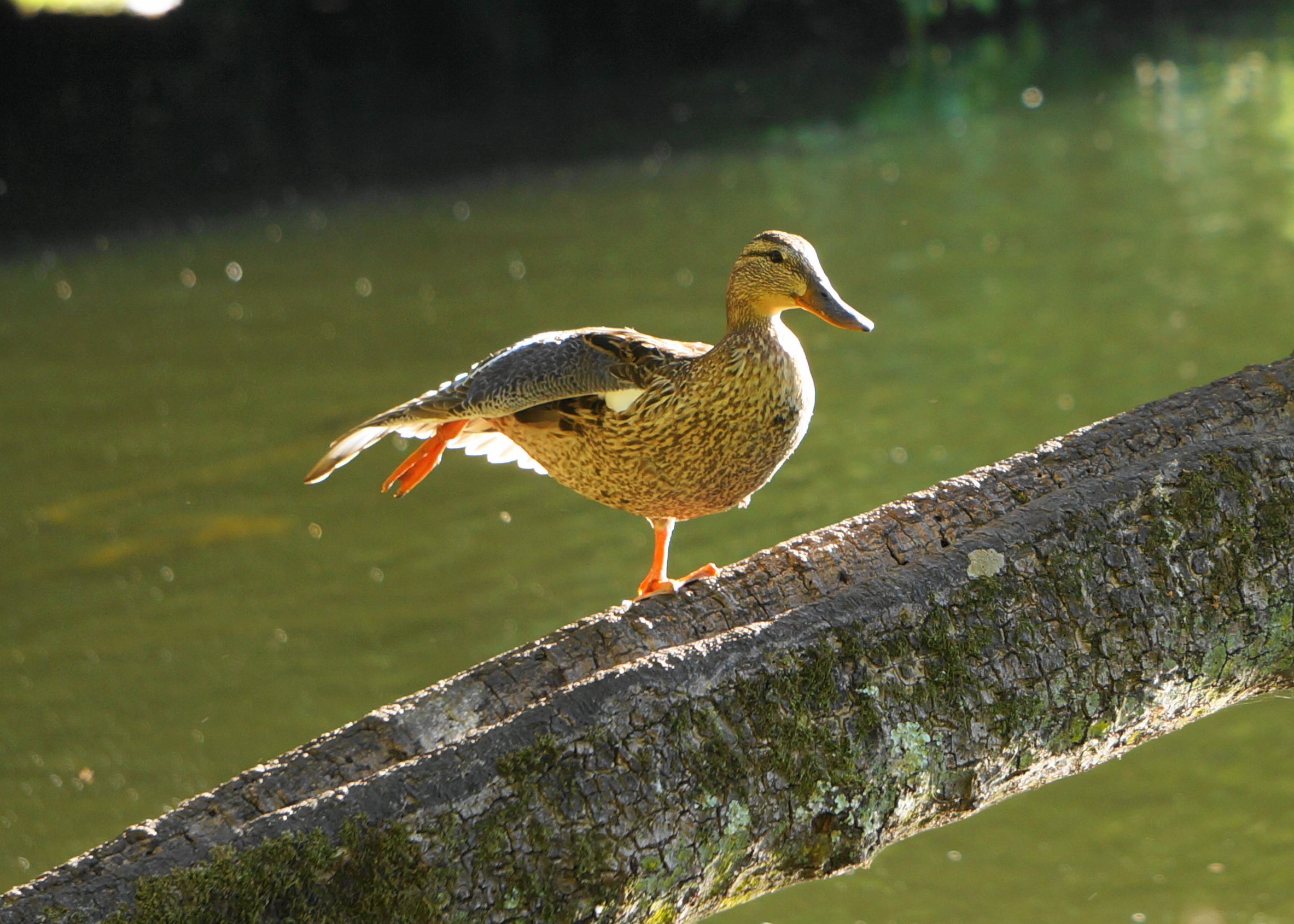 See yesterday's Links and Antidote du Jour here.