Apologies about the lack of original posts. Lots of administration duties related to the site recently, plus I desperately need to get on a less abnormal sleep cycle.
Abominable news: scientists rule out yetis Guardian (Nikki)
Titan's Penis: Why are the French flocking in thousands to see (and smell) this plant? Independent (furzy mouse)
Don't Trust Your Instincts Zocalo Public Square
Exclusive: Controversial US scientist creates deadly new flu strain for pandemic research Independent (Chuck L)
IRS Rejects Non-Profit Status For Open Source Organization, Because Private Companies Might Use The Software TechDirt
Millions of dynamic DNS users suffer after Microsoft seizes No-IP domains ars technica (Chuck L)
Mass arrests in Hong Kong: Protesters focus on 2017 in biggest march for a decade South China Morning Post (Nikki)
BOT stresses growing role of yuan ThaiVisa (furzy mouse)
The real war fronts in Greece in the middle of a world cup summer failed evolution
Ukraine
Heavy Clashes After Ukraine's Leader Ends Cease-Fire New York Times

Ukraine seeks EU help after peace talks fail Financial Times
Iraq
Iraq crisis: What does the Isis caliphate mean for global jihadism? Independent
Iraq's Baghdadi calls for 'holy war' Aljazeera
Big Brother is Watching You Watch
America Ranks 36th in Feeling Free to Choose What to Do With Your Life Jon Walker, Firedoglake
N.Y. Ruling Could Lead To Fracking Bans Elsewhere In U.S. OilPrice
Meme with Wings: Are Western Anti-Fracking Activists Funded by Putin's Russia? DeSmogBlog
Pennsylvania governor won't sign budget over lack of pension reform Reuters (EM). Reform = partial privatization.
1970s stagnation Angry Bear. Makes an important point.
How a Whistleblower Halted JPMorgan Chase s Card Collection – American Banker. EM: "Nauseating banker-centric "nothing to see here aside from certain 'problems' which Chase assures us it has 'investigated and resolved' piece."
Jamie Dimon Diagnosed With Throat Cancer, Condition Curable Wall Street Journal. From a member of Occupy Wall Street: "I would have preferred to see the regulators make him suffer."
Goldman accused of 'boys club' atmosphere Financial Times. We read the original employment discrimination suit by these plaintiffs, and it was very credible.
Profiteering on Banker Deaths: Regulator Says Public Has No Right to Details Pam Martens and Russ Marting (teejay)
In Banking World, Fraud Is an Epidemic TruthOut (Deontos)
Why is Washington still protecting the secret political power of corporations? Alexis Goldstein, Guardian (Chuck L)
MERS GETS A BEATDOWN IN PENNSYLVANIA FEDERAL COURT! Clouded Titles (Deontos)
Bad advice from Basel's Jeremiah Martin Wolf, Financial Times. Wolf is always worth reading, but this is a particularly fine piece.
Class Warfare
Why New York Real Estate is the New Swiss Bank Account New York Magazine

Australia's middle class is about to get minced Business Spectator. Much broader in its implications. Discusses how automation is replacing well paid jobs.
Antidote du jour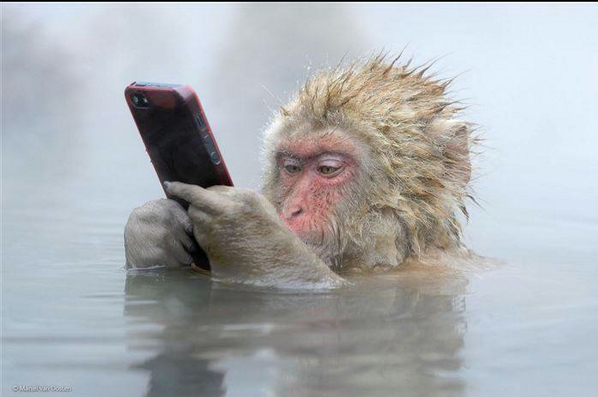 See yesterday's Links and Antidote du Jour here.