Why did the cat sit in the circle? No idea, say dumbfounded vets, but this is one trick that even the stupidest pet can pull off Daily Mail (Kevin Drum via JT Faraday)
Snow artist has the Alps as his canvas GrindTV (Jeff W)
Remains of missing Frenchman identified in Alaska Reuters. EM: "Sad, but he died doing what he loved, among some of the most spectacular scenery on Earth."
Danish ship fuel supplier OW Bunker goes bankrupt BBC
In Praise of Global Imbalances Project Syndicate (David L)
BEIJING: On eve of summit, Japan and China pull back from the brink McClatchy. Um, when cats are fighting in a bag, if you open the bag, they stop for a second and look up, surprised. Summits produce a similar effect.
As US and China meet at APEC summit, a drama involving billions in trade Christian Science Monitor (furzy mouse)
Mexico scraps high-speed rail project won by China over corruption worries McClatchy. There has to be more to this story. Corruption is a feature, not a bug, in Mexico even more than in the US. So the Chinese must not have been bribing the right people.
China, Europe, and optimal currency zones Michael Pettis
G20 experts to act on corporations internal loans that help cut tax Guardian
Greed is no longer good for millennials Financial Times
Fitch: Russian Central Bank Move Partly Eases Reserve, Oil Risks Reuters
Rouble's fall threatens to reshuffle Russia's banks Financial Times
Ukraine
Ukraine Accuses Russia of Invading DS Wright, Firedoglake

US, NATO say no evidence of new 'Russian invasion' of Ukraine RT
Syraqistan
Big Brother is Watching You Watch
Facebook Conducted 'Psychological Experiment' On Users To Manipulate US Election Turnout Addicting Info (EM)

How journalists can protect their digital information Columbia Journalism Review. The paucity of good ideas, let alone concrete measures, is troubling.
Obamacare
Supreme Court agrees to hear new challenge to Obamacare Christian Science Monitor (furzy mouse)

Republicans to Begin Chipping Away at Obamacare US News. The immediate target looks pretty trivial.
Election Wrap
More Bad News for Dems: Total Total Total 2014 Spending Favored Them (Slightly) Angry Bear. Translation: the Dems needed to put a lot more lipstick on this pig than they did.

Green money loses battle of billionaires Financial Times

Neo- Confederates Emboldened Daily Kos. The only basis for Dem hopefulness in 2016 is that the Republicans managed to leash and collar the real crazies for the six months before the mid-terms, and got generally less extreme candidates on the ballots. If the radicals take the fore again, they might manage to make the feckless Dems look like the better of crappy options.
Obama picks low-profile Attorney-General Financial Times. More on this shortly. Note that one of her first acts as the Attorney for the Eastern District of NY was to shut down the criminal investigation of AIG Financial Products. So "low profile" apparently = "little to no interest in getting headlines by busting bad guys" which is what real prosecutors like to to.
Nation's first soda tax is passed USA Today
30 Years of Conservative Nonsense, An Explainer Vanity Fair. Not exactly right on Obamacare, but correct that the conservative scare memes were often off base or greatly exaggerated.
Detroit breaks new ground in bankruptcy settlements Reuters (EM)
whither Markets?
Class Warfare
Inequality is world leaders' biggest worry: WEF CNBC. Puhleeze. I'll believe their concern when they start advocating highly progressive taxes in all advanced economies, including high taxes on estates exceeding, say, $5 or $10 million dollars, with no sneaky ways to get more money to heirs without tripping those taxes like the use of trusts.

Making money in an age of machines Financial Times. All of this depersonalization will increase anti-depressant sales. I like my interactions, even if minimal, with support staff, like the checkout people at stores and the employees at my gym. Even in big anonymous NYC you come to know each others' habits in places you frequent.

Understanding and Overcoming America's Plutocracy Jeffrey Sachs, Huffington Post (RR)

Bloomberg Philanthropies Launches New Initiative to Help High-Achieving, Low- and Moderate- Income Students Apply to and Enroll in Top Colleges and Universities Bloomberg Philanthropies. This is good but shame on those top colleges. It used to be possible for poor and lower-middle income students to attend and graduate debt-free, between scholarships and work-study (which yes was a big charge on their time that children of more affluent parents did not bear, but it sure beat student loans. Plus recruiters and graduate schools gave extra points to kids who did work-study. They knew those students had to be super disciplined and organized).

U.S. labor market tightens, but wages still anemic Reuters. EM: "Translation: 'We're losing average-wage with every new McCrapJob created, but we hope to make it up on volume'."

The hidden truth about job growth, lost amidst the statistical noise & optimists' hopes Fabius Maximus. This is a great chart series. Circulate widely.
Antidote du jour (furzy mouse):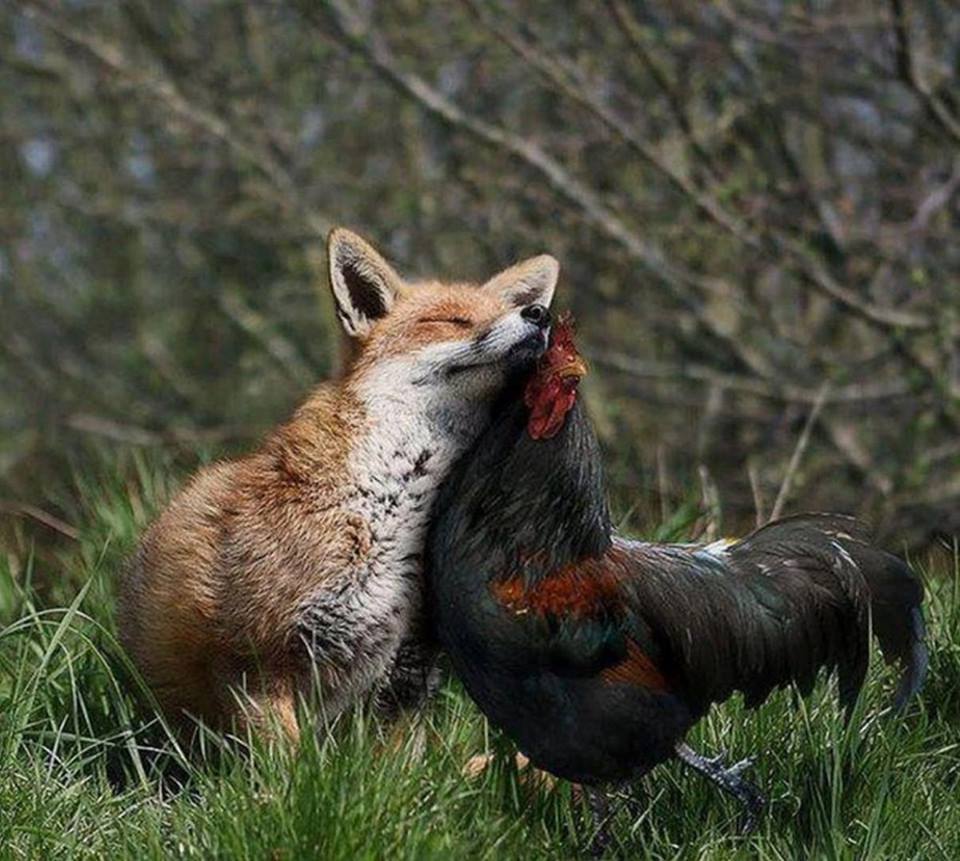 See yesterday's Links and Antidote du Jour here.