In theory, the Milky Way could be a 'galactic transport system' PhysOrg (Chuck L)
Let me get something off my chest about boob physics in video games Guardian (Chuck L)
Google robot severs its power cord BBC (David L)
Activist effect: eBay to be split into three parts, laying off 7% and giving Icahn another board seat Pando
Scientists Give Genetically Modified Organisms A Safety Switch NPR (David L)
It's Official: If You Question Authority, You Are Mentally Ill Pater Tenebrarum (Chuck L)
E-Cigarettes Can Churn Out High Levels Of Formaldehyde NPR (David L)
How the People Can Outwit the Global Domination Plans of Agribusiness Don Quijones (Chuck L)
Davos and the fear of Darth Vader DW (margarita)
Deflation Swamps Switzerland Agonist (margarita)
"Charlie Hebdo", not racist? If you say so… Olivier Cyran (Carolinian). By a former Hebdo writer, published in 2013.
Trojan Hearse: Greek Elections and the Euro Leper Colony OpEdNews (furzy mouse)
Syraqistan
A War Between Two Worlds Stratfor (furzy mouse)

Rehman's Jinnah Institute Causes Stir as Pakistani Federal Minister Calls Out Saudi Destabilization emptywheel (Chuck L)

CIA Agent: US Foreign Policy Primarily to Blame for Islamist Renaissance Don Quijones (Chuck L). Quelle surprise!
Big Brother is Watching You Watch
Law enforcement personnel using see-through radar tech Physorg (Chuck L)

Wireless device in two million cars wide open to hacking ars technica (Chuck L)

Google Glass wearer interrogated, removed from Easton movie theater Columbus Dispatch (Chuck L). As much as I am no fan of Google Glass, this is a really dubious use of police time.
SOTU
Twenty Pounds of BS in a Ten-Pound Bag Truthout. Blistering.

State of the Union 2015: Lethal, Predatory, Delusional Glen Ford. Another brutal assessment.

Obama Pledges To Push Trans-Pacific Partnership In State Of The Union DWWright, Firedoglake
What is Noah thinking? Angry Bear. Boosterism, I assume.
The Myth of Obama Moving to the Left Truthout
Sheldon Silver, New York Assembly Speaker, Faces Arrest on Corruption Charges New York Times. This is a seismic event in New York State politics.
U.S. Not Expected to Fault Officer in Ferguson Case New York Times
Video shows US police fatal shooting of black man BBC (furzy mouse)
No Pardon – Young Woman To Serve 30 Years For Miscarriage Daily Kos (Chuck L)
Amex plans to cut 4,000 jobs Financial Times
Oil
Oil demand weakness persists Financial Times

When Will Oil Markets Find A Bottom? OilPrice

Oil Glut, Collapsed Prices, Layoffs Be Damned: Production Soars Wolf Richter

Davos oil barons eye $150 crude as investment slump incubates future crunch Ambrose Evans-Pritchard, Telegraph

A new theory of energy and the economy – Part 1 – Generating economic growth Gail Tverberg (Massina). Some very good stuff in here, but a few seriously sour notes, like her boldfaced statement: "In some sense, the selling price of any product is the market value of the energy embodied in that product." Uh no. Elite law firms, elite consulting firms, CEO pay, hedge fund, private equity fund, even general money management "services" have nada to do with energy. She's also missing oligopoly/monopolies which lead to big price distortions in selling prices (start with your local cable service…)
Goldman Tramples Volcker Rule John Jansen
"We know exactly who today's dream killers are": Why postal banking is so needed — and on the rise Dave Dayen, Salon
Class Warfare
It's the Government's Job to Respond to Cyber Attacks, Not Companies Bloomberg. Why is this a surprise? Corporations will always vote for more socialism for the rich. The expansion of the snooping-industrial complex is a twofer: more guns (of the advanced tech sort) which to them means less butter (more desperate workers) AND more surveillance to keep the rabble-rousers in line.

A tale of two housing markets: mansions for the rich while poor are priced out David Dayen, Guardian

Help wanted: Fast food cashier, $15 an hour Science Daily (furzy mouse). Key finding: "We conclude that the fast-food industry could indeed absorb the increase in its overall wage bill without resorting to cuts in their employment levels at any point over the four-year adjustment period."
Antidote du jour (Melody):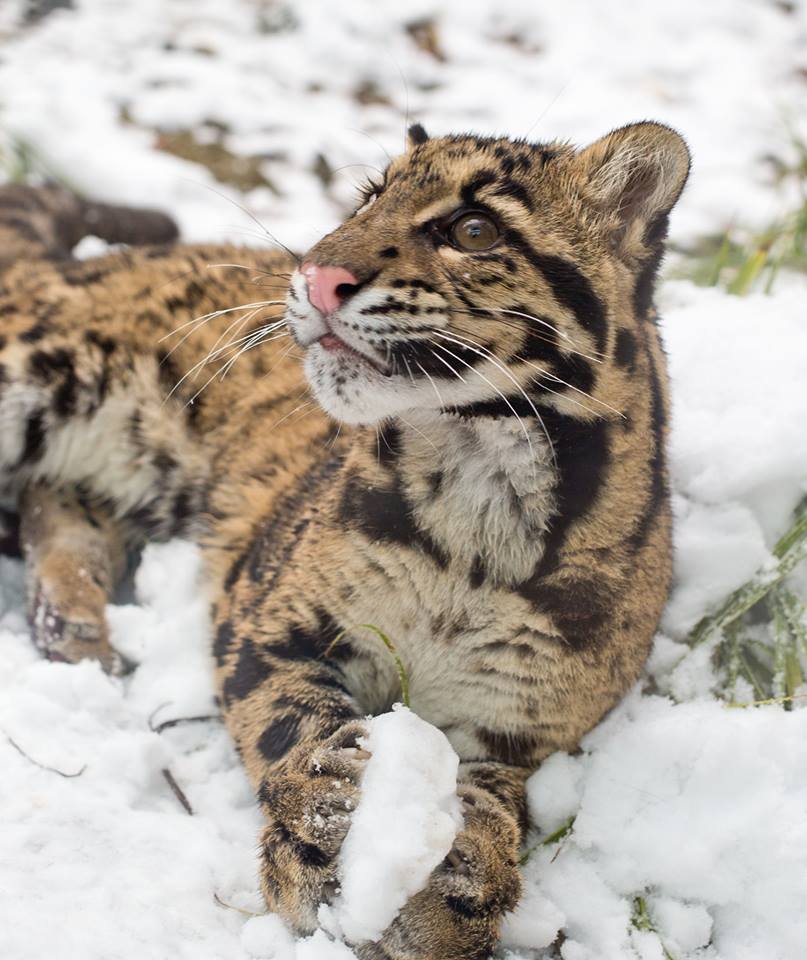 See yesterday's Links and Antidote du Jour here.