LARRY PAGE'S NIGHTMARE: How Google's Dominance Comes To An End Business Insider
To Treat Depression, Drugs or Therapy? New York Times. No discussion of exercise, which is effective for mild to moderate depression.
Survey Finds Doctors Concerned About Impacts Of Climate Change On Patient Health Huffington Post
Hacked emails reveal China's elaborate and absurd internet propaganda machine Quartz. Chuck L: "When will a patriotic leaker reveal the inner workings of the USA propaganda machine?"
China PPI suffers biggest fall in 2 years Financial Times
Why QE won't resolve the eurozone's fundamental money problem Frances Coppola, Financial Times (Scott). Important.
Europe's Lapse of Reason Joseph Stiglitz, Project Syndicate (David L)
Euro close to 1999 levels against dollar Guardian
European Stocks Resume Decline as ECB Said to Study QE Models Bloomberg. This is starting to look like Penelope and her suitors…
Investors put €1.2tn into negative havens Financial Times
Hedbo Fallout. Note that this is mainly Lambert's terrain. If I were to be following this in depth I'd get nothing else done, given the barrage of media stories. Nevertheless:
NATO calls Russia anti-terror ally after Paris attack RT (OIFVet)

From Syria to Paris Patrick Cockburn, Counterpunch
Obamacare
Half of Obamacare subsidy recipients may owe refunds to the IRS Washington Examiner (Katniss Everdeen)
Obama Proposes Free Community College Program NBC. Furzy mouse: "​Free if you are willing to work for it….huh?​"
Obama Proposes Free Community College for Some New York Times. Note the use of "responsible".
New Research Links Scores of Earthquakes to Fracking Wells Near a Fault in Ohio New York Times
Landon May Not Be Community Banker Under New Legislation WSJ Economics
Oil
Why OPEC keeps talking oil down, not up Sydney Morning Herald

In Low Gas Prices, an Opening Emerges for Higher Taxes Wall Street Journal
Dodd Frank Rollback Watch
Volcker criticizes Congress' attempt to weaken Dodd-Frank MarketWatch (Michael C)

Senate passes terrorism insurance bill, the first cleared by the new Congress Washington Post. Michael C: "Warren introduced an amendment to strip out the Dodd-Frank provision. Failed."
Report Sheds Light on 'London Whale' Case Wall Street Journal
Debt Buyer Faces Fine and Loss of Thousands of Court Judgments New York Times
Car Loans See Rise In Missed Payments Wall Street Journal
Class Warfare
US export economy fails to import jobs Gillian Tett, Financial Times

Democrats, It's Time to Get Real on Jobs, Wages and Growth Bill Moyers. Expecting the Democrats to change their stripes is like trusting Lucy with a football.

Girl says she knows she'll die without chemo Associated Press. Note her mother agrees, so this is not the case of the child and parent being in opposition. So if you are Steve Jobs, you can defy conventional medical wisdom and try alternative treatments for cancer, but if you look like trailer trash (see photo of the mother), fuggedaboutit.

Restaurant Review: Kappo Masa on the Upper East Side New York Times (Scott). A reader quips: "A place made for the 0.1%."

ABA Reminder to Prosecutors: Owing Money Is Not A Crime Bob Lawless, Credit Slips. From lat year but sadly still important.

The Political Consequences of Inequality Huffington Post

Blame politics for ascent of rich Financial Times
Antidote du jour (Robert M):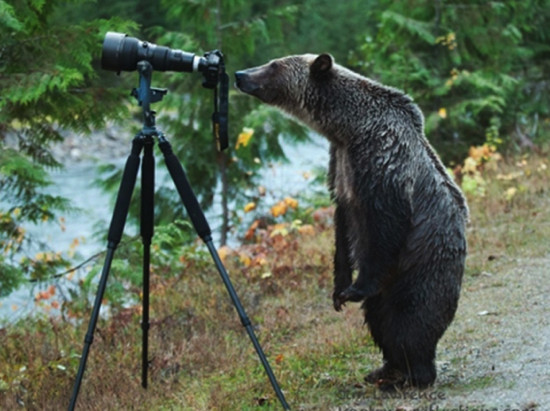 See yesterday's Links and Antidote du Jour here.