Getting Animals Drunk for Science The Atlantic
Cells 'feel' their surroundings using finger-like structures Science Daily
Year of birth significantly changes impact of obesity-associated gene variant Science Daily
Why We Love the Pain of Spicy Food Online Wall Street Journal. Good for cold and flu prophylaxis, too, IMNSHO.
Oil-Bust Contagion Hits Hedge Funds, Supplier Layoffs Begin Wolf Street
Hedge Funds Surrender to Oil Rout as Bullish Bets Drop Bloomberg
On the Stupidity of Demand Deficient Stagnation Mainly Macro. The eternal question: Stupid, or evil? I don't agree that it's the stupid. Austerity is the preferred policy outcome for elites because it works in their interests, as they perceive and define them, and who else is going to? Start with cheaper and more "loyal" servants. And the Cossacks work for the Czar. This really isn't hard, people.
The success of Obamanomics David Cay Johnston, Al Jazeera. Permanently higher disemployment, continued flat wages, median household income down since 2000, and faster growth in income inquality than under Bush. So what's not to like?
Musings on 25-54 Employment-to-Population Rates and the Macroeconomy: Daily Focus Brad DeLong. An antidote to Johnston's odd pom-pom waving.
Interview: Demystifying Modern Monetary Theory Bill Mitchell. For Senate Budget Commitee staffers….
Consumer confidence at pre-Obama highs Reuters
China December factory PMIs suggest economy cooling further, more stimulus expected Reuters
China's Fosun to buy U.S. insurer to help finance acquisition spree Reuters
China Trade Deficit Has Cost the United States 3.2 Million Jobs Economic Populist
Study: IMF policies fueled Ebola spread The Hill
Postal Service poised to begin controversial plant closures next week WaPo. Neo-liberal slo-mo gutting of the post office continues.
Why are weapons-makers excited by TTIP? EU Observer. From the people who brought you the F35…
2014
11 bold predictions for 2015 Matt Yglesias
NYPD Soft Coup
Arrests plummet 66% with NYPD in virtual work stoppage New York Post. I'm sure the usual suspects are waiting with bated breath for an incident to stoke the usual hysteria, but we might consider a possible bright side: Maybe we need less of the sort of policing the NYPD does, and, if so, we might consider an immediate and drastic reduction in force and budget. Let's start with the fusion centers, then the Israeli liaison, then all the militarized bits. The city of New York already has a government; it doesn't need an entire parastate operating out of 1 Police Plaza.

The NYPD Is an Embarrassment to the City of New York Gawker

Smash the Lynch Mob Jacobin
A Democrat to Watch in 2015 Frank Bruni, New York Times. Never mind that Bruni, right on cue, uses Gina Raimondo as a vehicle for reviving Grand Bargain talk; he's dishonest in his reporting. He writes:
Some in the party cast [Raimondo] as a pawn of the finance industry and big corporations, partly because she once worked in venture capital. She started Rhode Island's first venture capital firm.
With "pawn of," Bruni's airbrushing. Sirota:
According to the Journal, some of those fees from the $7.7 billion Rhode Island pension system are paid to Point Judith, a financial firm created by Raimondo that Rhode Island invested in under the previous treasurer, Frank Caprio (D). Raimondo's personal blind trust fund still periodically earns income from its Point Judith holdings. Raimondo's spokesperson told IBTimes that the Treasurer has taken all "recommended steps to assure that potential conflicts of interest would be avoided during her administration."
There's a word for altering state policy so that you personally benefit, and Bruni should know what it is; it's "corruption," and never mind Raimondo used a straw blind trust. Bruni should go back to rating hash houses; if he must bring a maiden blush to the Grey Lady's cheek, assuming such a thing, at this point, to be possible, he should at least do so deeper in the paper, and since restaurant reviews are entirely subjective, pesky facts won't get in his way.
Vast majority of ObamaCare customers qualify for subsidies The Hill
How the Anechoic Effect Persists: The Case of the Continued Punishment of Dr Elliott Health Care Renewal. James Risen's Pay Any Price has many examples of "the anechoic effect."
Greece
Greece's Syriza no longer terrifies some investors FT

Greek expulsion from the euro would demolish EMU's contagion firewall Ambrose Evans-Pritchard, Daily Telegraph

Greece, the Troika, and the New York Times New Economic Perspectives
Saudi King Abdullah taken to hospital for tests FT
The Politics of Modi's Vegetarianism The Disorder of Things
Imperial Collapse Watch
The Imperial Collapse Playbook Club Orlov

Round Goes the Revolving Door: Black Water Lobbyist to Run House Intel Committee Alternet

The Tragedy of the American Military James Fallows, The Atlantic
The Real Constitutional Crisis Is Hidden The Atlantic
We Need Your Help BradBlog. BradBlog is the go-to blog for e-voting and its discontents.
Instrumentational Complexity of Music Genres and Why Simplicity Sells PLOSOne
The Newtown Lawsuit and the Moral Work of Gun Control The New Yorker
The Cold Wet Mackerel of Reality The Archdruid Report
Antidote du jour: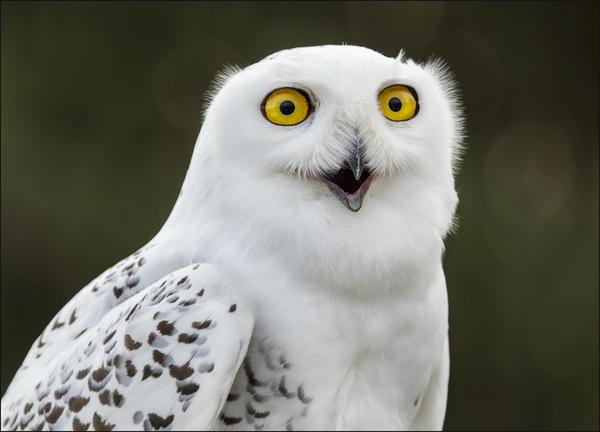 See yesterday's Links and Antidote du Jour here.