You are getting thin links today because you got two long posts on a Friday when I normally try to take it easy. So please add more links in comments and talk among yourselves.
Without Technology, You'd Be Dead Within Days How to Fly a Horse (Selva)
Why one photographer decided to fight a patent on online contests ars technica (Chuck L)
Levels of toxic mercury in tuna just keep rising Business Insider (David L)
New Killer Virus Found in Kansas NBC (Stephen M)
The Daily Telegraph's promise to its readers, sponsored by Canesten Daily Mash. Richard Smith points out that great minds think alike.
Hong Kong's 'Occupy' leaders now face quiet but persistent harassment Christian Science Monitor (furzy mouse)
Short on machine guns, German army armed turrets with broomsticks ars technica (Chuck L)
Grexit?
Varoufakis memo side by side with final Eurogroup memo Dropbox

Greece bends to Eurozone will to find short-term agreement OpenEurope

Greece and eurozone agree bailout extension Financial Times

Greek Debt Vastly Overstated, Investor Tells the World New York Times (Stephen M). FWIW, Kazarian was in my class at Goldman in corporate finance. He made a point of trying to demonstrate he worked longer hours than anyone (a difficult and dubious accomplishment) and could tell you which of the partners' couches were the most comfortable for an early AM nap. There is no way his analysis allows for the fact that Greece is currently in deflation. Other analysts who've done NPV analyses of Greek debt do come up with much lower economic values than the gross debt to GDP ratios widely bandied about, but none within hailing distance of this.

Greece gets its deal.. But if the detail's wrong 'we're finished' Paul Mason

Greece averts bankruptcy and softens austerity in last-ditch deal Ambrose Evans-Prichard, Telegraph

Greece has turned a page, says gov't official ekathimerini

The Peculiar Socialism of Syriza WSWS (Paul S)

Eurozone Agrees on Four-Month Extension of Greece Bailout Wall Street Journal
Ukraine/Russia
General tells Nato 'expect a Russian attack' Financial Times
Syraqistan
THE ATLANTIC IGNORES MUSLIM INTELLECTUALS, DEFINES "TRUE ISLAM" AS ISIS Intercept (Stephen M)
Big Brother is Watching You Watch
OHRA test realtime-tracking van rijgedrag om hoogte premie te bepalen Tweakers. Colin: "A large Dutch insurer, OHRA, is looking for volunteers for a test period of three months to install a device that tracks your driving in return for a 35% discount in insurance rates — if you have demonstrated "good driving behaviour" during that period. In the beginning such systems would be voluntary, but the likelihood of them eventually becoming mandatory is not insignificant."

Rights groups call for action over reported US-UK phone hack Associated Press

Worst Spying In World History – Worse Than Any Dystopian Novel – Is Occurring RIGHT NOW George Washington
Obamacare
Tax Error in Health Act Has Impact on 800,000 New York Times

For Obamacare challengers, a Supreme Court case built for speed Reuters (EM)
The Chicago police used appalling military interrogation tactics for decades Guardian (Nikki)
The True History of the Origins of Police — Protecting and Serving the Masters of Society Alternet (Margarita)
New York's Forecast: Rising Seas, Continual Heat Waves — and a Little Hope New York Times (Lawrence R)
Bondholders key to bank break-up debate Financial Times
Class Warfare
Labour deal avoids US ports shutdown Financial Times
Why Public Investment Project Syndicate (David L)
Antidote du jour. Heresy: "Rocky banged on the patio door to get in. When Sue let him in she realized he had something in his mouth. He ran into the living room and dropped the bird and tried to get it to play with him. We took the bird outside and after it got over being terrified, it flew away."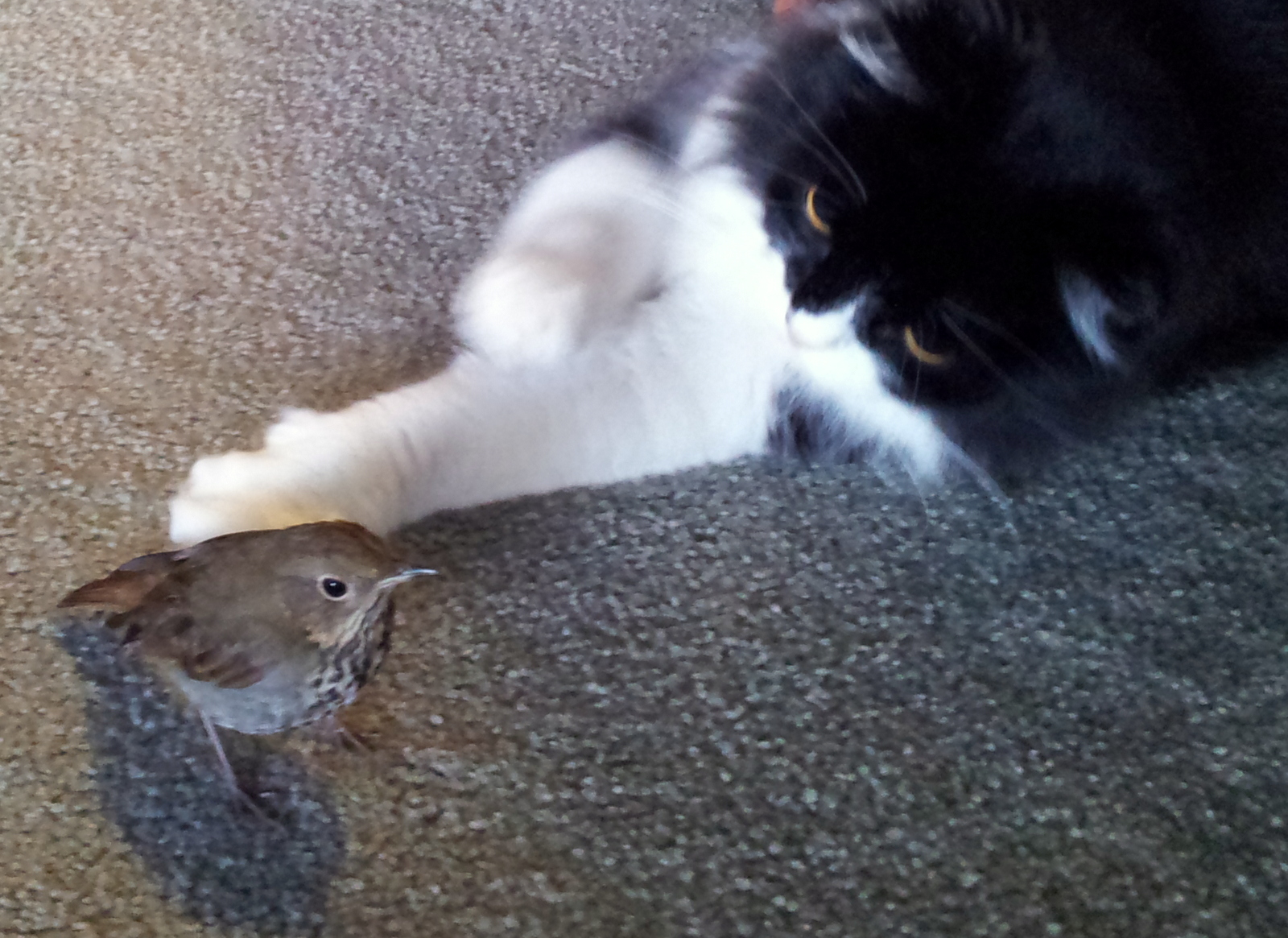 See yesterday's Links and Antidote du Jour here.