Utah hears of danger of dope-crazed rabbits if marijuana legalised Guardian. I can see it now: bunny reefer madness as a horror movie! YY: "Read the headline and then skip to comments…"
Burma captures 9th rare white elephant USA Today (furzy mouse)
Canadians Paying Tribute To Leonard Nimoy By "Spocking" Their Currency Consumerist
First ever photograph of light as a particle and a wave Science Daily (Stephen M)
What do doctors say to 'alternative therapists' when a patient dies? Nothing. We never talk Guardian. Dr. Kevin: "What do members of the public say to economists and bankers when their policies fail? We need to listen to our patients. They have made excellent observations over the years which have led to many useful treatments."
Three Men Have Had Hands Amputated and Replaced With Bionic Versions Gizmodo (furzy mouse)
Scientists announce anti-HIV agent so powerful it can work in a vaccine Science Daily (Stephen M)
'A decent girl won't roam at night' iol (Stephen M)
It's Open Season on the Tech Elite Global Guerrillas (Chuck L)
Google wants to rank websites based on facts not links New Scientist So this will serve to downgrade sites that disagree with the official US/UK position on Russia, one suspects.
Google to launch own 'virtual' mobile phone network Guardian (furzy mouse)
Premature deindustrialization in the developing world Dani Rodrik
Wealth inequality on rise in Japan Bangkok Post (furzy mouse)
Beijing's rate cut won't spur growth China Spectator
Obama seeks reboot of China cyber laws Financial Times
The DNA of German Foreign Policy Project Syndicate (David L)
Grexit?
Greece in talks for third bailout of up to €50bn, Spain says Financial Times

Greek European deal: where are we? Paul Mason

Greece eyes last central bank funds to avert IMF default Ambrose Evans-Pritchard, Telegraph
Ukraine/Russia
Syraqistan
My War on Terror, Letter to an Unknown American Patriot Tom Engelhardt
Big Brother is Watching You Watch
The Democratization of Cyberattack Bruce Schneier
Hillary Clinton Used Personal Email at State Dept., Possibly Breaking Rules New York Times
Oh, Bummer: Tea Partying Former Sheriff Now Begging Public to Pay For His Health Care BradBlog
Homeland Security funding drama darkens U.S. fiscal outlook Reuters (EM)
Chris Christie Faces New Jersey Bill Restricting Campaign Cash From Firms Managing Pension David Sirota, International Business Times
Chicago's black voters key as Garcia battles to defeat Emanuel in mayoral race Reuters (EM)
Americans say keep politics out of the Fed Reuters. Notice that the article does not give the precise wording of the question. EM: "'Keep?' I think they mean 'get'."
Gross criticises drive to cut interest rates Financial Times
Saving Big on Energy Bills, People Take It to the Bank New York Times. As we predicted. Job insecurity leads to the need for more savings.
Class Warfare
Saudi Prince Selling NYC Digs With 3 Panic Rooms Newser (furzy mouse)

The Semi-Retirement Myth Helaine Olen, Slate
Antidote du jour (martha r) Story here: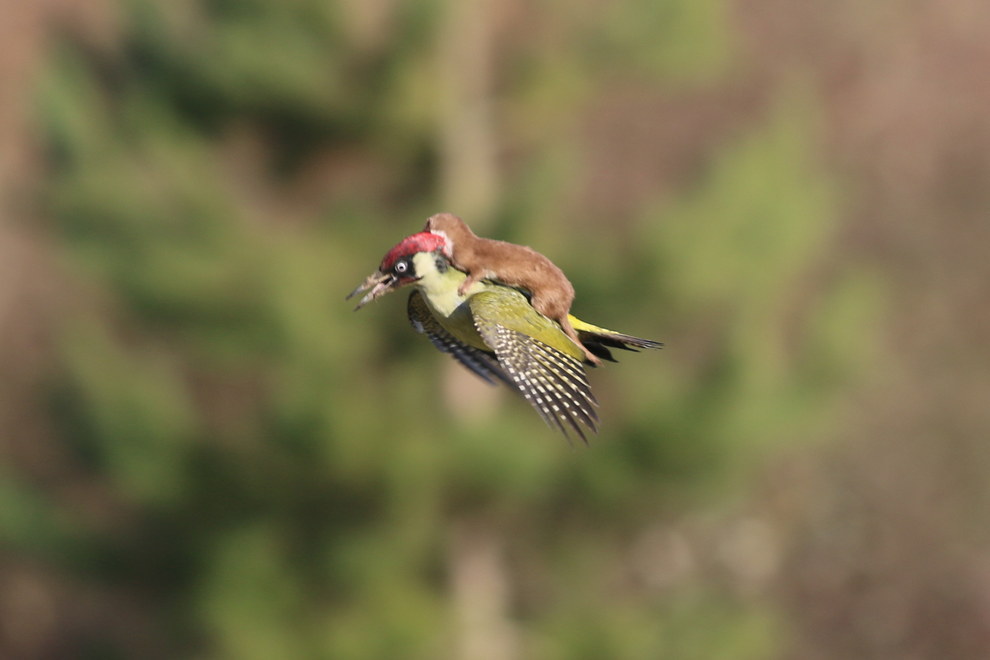 And a bonus video (hat tip Chuck L):
See yesterday's Links and Antidote du Jour here.