Mice sing just like birds, but we can't hear them Washington Post (furzy mouse)
Dogs not overly anxious about contents of pet food Daily Mash
Can we harness telepathy for moral good? Aeon
This guy just made the first-ever BASE jump off Mount Kilimanjaro Business Insider
Japan on Brink of Another GDP Contraction WSJ Japan Real Time
EU Prepares Google Antitrust Charges Wall Street Journal
European banking supervisor should limit banks' exposure to all eurozone governments, not just Greece Bruegel
Reading the ECB runes Reuters
Poor and under pressure: the social impact of Europe's fiscal consolidation Bruegel (Swedish Lex)
Sweden is about to add a gender-neutral pronoun to its official dictionary Washington Post
Grexit?
Updated reform list still not enough to unlock aid ekathimerini

Greece sends new reform list to eurozone Financial Times

Greek defiance mounts as Alexis Tsipras turns to Russia and China Ambrose Evans-Pritchard, Telegraph. As readers know, I differ in a big way from AEP and think he has gotten too close to his sources in the Greek government. My best guess is that the Troika keeps Greece in the sweatbox. It lets it default on IMF debt (no big deal since IMF deadlines are not hard and fast) and the T-bill refinancings mid-month, but keeps the ELA in place with the proviso that keeping it in place is conditioned on Greece reachinga an agreement on the bailout package. The IMF and ECB continue to hang tough on structural reforms as Greece is forced to make only partial payments to government employees and pensioners and/or resort to funny money scrip. They will work to alleviate adverse international financial market reactions while increasing domestic pressure.
Ukraine/Russia
Ukraine calmer, but still short of ceasefire DW

Norway Reverts to Cold War Mode as Russian Air Patrols Spike New York Times (furzy mouse)
Poll blow to Rousseff over austerity plan Financial Times
Syraqistan
Will Yemen kick-off the 'War of the two Blocs?' RT

Iraq's Claim to Recapture Tikrit Challenged by Some in the Town Bloomberg

Criticism Mounts on Iran Talks Wall Street Journal
Executive Action Leaves Many Undocumented Immigrants in State of Apprehension and Uncertainty Truthout. As predicted.
Obama Expands Options for Retaliating Against Foreign Hackers New York Times (furzy mouse)
Indiana woman jailed for "feticide." It's never happened before. Washington Post Fruzy mouse:"The witch hunts are back, esp. for poor women and ambitious prosecutors….​"
US corporate backlash hits religious freedom bills Financial Times
Brown Orders Mandatory Water Curbs for California Drought Bloomberg
Jeb Bush Pressed Pension Officials On Behalf of Donor's Firm International Business Times
What If An Oil Rebound Never Comes? OilPrice
Class Warfare
Student Debt Strikers Grow in Number and in Power Truthout

McDonald's to Raise Pay at Outlets It Operates New York Times
The Blood Cries Out Foreign Policy. Today's must read.
Antidote du jour: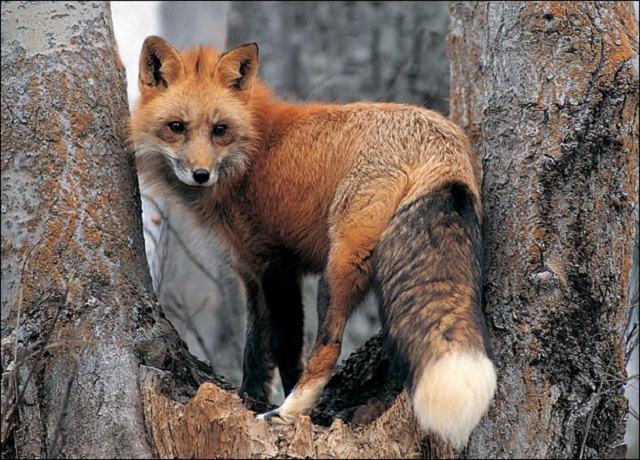 See yesterday's Links and Antidote du Jour here.