Experts Say Best Option Now Is Keeping Nation As Comfortable As Possible Till End The Onion (Lambert)
This consulting firm hires powerful government workers and sells their secret knowledge back to Wall Street Business Insider (Deontos). BI is a little late to this party. We've been writing about Promontory, including in-depth original reporting on the fiasco of their work for Bank of America an PNC in the Independent Foreclosure Review.
Move over hipsters, here comes the "yuccie" Yahoo (furzy mouse)
Republican budget would prohibit FCC from enforcing net neutrality rules ars technica (Chuck L)
American Express pays no tax on multibillion-dollar Australian operation for seven years Sydney Morning Herald (EM)
Why is the US upping the ante in the South China Sea? China Spectator
Masked 'superhero' in muscle top foils knife point mugging of City worker London Evening Standard (Chuck L)
World Bank sees slower global growth, urges Fed to wait on rates Reuters (furzy mouse)
Spain's "beautiful deleveraging" shows euro area's limitations FTAlphaville (Scott)

Carney seeks tougher sentences for 'irresponsible' traders BBC
George Osborne talks tough on debt – so why not on the banks? Guardian
Three charts that show Iceland's economy recovered after it imprisoned bankers and let banks go bust – instead of bailing them out Independent
Grexit?
Greek debt talks 'must intensify' BBC

German central bank chief says time running out for Greece Financial Times. New story as of this AM. The quote from Juncker is brutal. Whoever leaked that clearly wanted to fan fires in Greece (not that it was smart of Juncker to have said it in the first place).

Leaders fail to reach deal on Greek aid Financial Times. We indicated that even though the IMF is a senior lender, an IMF default is in some ways more grey than a default against a private creditor (Lagarde does not have to report the default to the IMF board for a month, which could enable the officialdom to defer some of the consequences). Varoufakis seemed to think Greece had more leverage over payments coming due to the ECB, but in some other respects, the ECB payments coming due in June may be a brighter line:

Officials are hoping to reach an agreement by next week's meeting of eurozone finance ministers to ensure the €7.2bn tranche can be disbursed before a €3.5bn Greek government bond comes due on July 20.

Eurozone officials believe it will take a month for Greece to legislate and implement the reform programme, and a default on the July 20 bond, held by the European Central Bank, could spark financial chaos in the country, officials believe.

Europe to Greece: Get real Politco. A key thread in this article, which is something we've discussed in comments: I've surmised the creditors expect/require Greece to present its proposal in more detail than they have and keep what amounts to a current master document. The creditor team expresses considerable frustration on these issues, basically as if they can't complete their work without it (they can't rely on verbal presentations as accurate and binding) and they separately think this is reasonable. One assumes the other countries that have gone through IMF programs (including predecessor Greek governments) have been able to do this. One has to wonder where Lazard is in this picture. They were hired early one by Greece but don't seem to be playing an active role now (as in Lazard would inform them of what as needed and could chip in). Of course, the not delivering what McKinsey called "completed staff work" may be a stalling tactic, but the creditor technical teams seem to think not.

Greek Pension Mess Shows There's No Easy Way Out of Impasse Bloomberg.

Eurogroup head says deal with Greece still possible by June 18 Reuters. Remember, the drop dead date for agreeing a pact really really really does seem to be the 18th, given the need for parliamentary approvals. And even that requires that the Bundestag hold an emergency session.

Anxious Greeks pull money from banks amid fears of capital controls Financial Times

Court orders Greece to reverse 2012 pension cuts Reuters. Ooh, this is going to pour gas on the hardliners' fire. Would have been a lot better for the Greek negotiations if the court could have held off on ruling till after June 30. And note that under EU treaties, EU-level courts are supposed to be the final arbiters, so if this were the US, where litigation is one of our favorite types of contact sports, the next step would be for the EU and IMF to appeal and demand a stay. Would the ruling coalition respect a stay if this were to go another round in the courts?

Greek Labour Minister: Minimum Wage Level To Be Restored By July Next Year – ERT TV Interview @LiveSquawk

@J_Dijsselbloem from the #Eurogroup and @Luis_De_Guindos from Spain to visit Finland. @alexstubb http://ow.ly/O6U24 #economy #Greece@VMuutiset (Lambert). Aiee, we speculated that the ultras, as in the "more hardline than Germany" hardliners might be able to exert influence out of proportion to their numbers due to having a clear plan in a chaotic situation. Are they already starting to plot?

Video: Athens breaks with austerity as public TV reopens France24
Ukraine/Russia
Increasingly Frequent Call on Baltic Sea: 'The Russian Navy Is Back' New York Times

Ukraine warns of debt moratorium Financial Times
Syraqistan
Isis's dirty bomb: Jihadists have seized 'enough radioactive material to build their first WMD' Independent. *Sigh*. This is pure and simple "scare the public" reporting. A dirty bomb hurts and kills no more people than a big conventional bomb, like a truck bomb. The "terror" aspect is that the blast site is contaminated and requires special clean up. If it's done in a prominent place (politically important, a transit hub), the cordoning of the site and protracted remediation serves as a much longer lasting reminder of the devastation than in a conventional attack.

US to 'Take Time' to Assess Islamic State Expansion in Afghanistan Sputnik International (Chuck L)

Why We Shouldn't Look the Other Way on Bush's Iraq War Crimes Truthout
Trade Traitors. The latest Wikikeaks as well as the collapse of support for the TTIP in the European Parliament are great new grist for calls to your Representative. Make it short but do call today!
U.S. EPA moves toward regulating aircraft emissions Reuters. EM: "'But the requirement is expected to apply only to new aircraft designs certified from 2020, leaving most of the world's existing fleets unaffected for years to come.' By then carriers who want to use old-fashioned gas guzzlers will like be able to sue any country which attempts to require otherwise. And this line was not clarified in the piece, but strikes me as a biggie: 'Aviation accounted for … nearly 30 percent of global aircraft emissions in 2010'. Are we to infer that the remaining 70% is military, which will no doubt be exempt from any such standards?"
California is sinking, and it's getting worse Reveal (Andrew S)
Number of People Killed by Police This Year Reaches 500 Guardian (Cujo359)
Texas policeman resigns after video shows him toppling teen Reuters (EM)
Treasury liquidity raises trading concerns Financial Times
Disappearing Bakken oil discount adds to output slowdown signs Reuters (EM)
Fed risks inflating next housing bubble Financial Times
Trapped in a Bubble Golem XIV (humkerdown). He's just discovered trading sardines.
Class Warfare
Antidote du jour: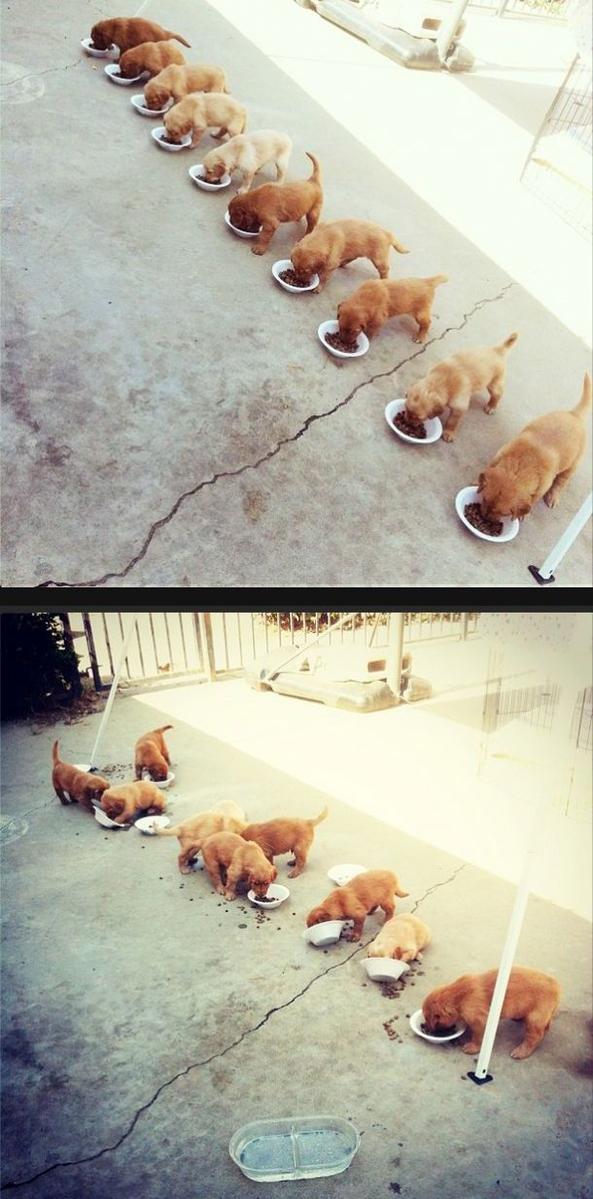 See yesterday's Links and Antidote du Jour here.