Meet Wally, The Bunny With The Biggest Wing-Like Ears Bored Panda (furzy mouse)
American Nobel chemistry laureate Irwin Rose dies at 88 Reuters (EM)
Data Scientists Don't Scale Harvard Business Review (David L)
Uber is somewhat threatened in NYC Cathy O'Neil
For green activists, Arctic drilling could be the next big thing Reuters (EM)
20-Year-Old Inventor's Idea For How To Make Ocean Clean Itself Will Be Launched In Japan Bored Panda (furzy mouse)
This stunning discovery about the brain will have scientists rewriting textbooks Business Insider (David L)
The next oppressed minority: the transabled — Becoming disabled by choice, not chance: 'Transabled' people feel like impostors in their fully working bodies National Post (Dr. Kevin)
How a curmudgeonly old reporter exposed the FIFA scandal that toppled Sepp Blatter Washington Post (Chuck L)
How Interpol got into bed with FIFA Politico
Fleeing by the Millions: Migration Crises Around the World Atlantic (furzy mouse)
Nigeria's army behind countless acts of torture and 8,000 deaths, Amnesty says Guardian
Sharemarket sinks 4.7% in four days Business Spectator
Shanghai shares hit seven-year high BBC. Notice earlier headline was "China stocks lead losses in Asia"
China's Pursuit of a New Economic Order Project Syndicate
A Year of Modi: Impoverished People, Lost Hopes Real News Network
Beloved Maggi noodles the focus of food scare in India Los Angeles Times
Europe cannot wait any longer: France and Germany must drive ahead Guardian. Important. Swedish Lex:
To start with, the is the acknowledgment that everything Merkozy and, more recently Merkel alone without the invisible man in Paris, have done since the start of the crisis five (!) years ago has been a total fiasco. The fiasco was obvious all the time to some, including NC, and later to all with the exception of those in the euro bunker in Berlin plus Merkel's key voters in the mountains in Bavaria. But that was enough to let the bloodletting continue with ever more intensity.

It is telling that Schäuble is not holding the pen but his SPD colleague. Macron, the French Minister is the former Rotschild banker who for the time being is pretending to be a French socialist.

If and to the extent that Francois Hollande has steered matters from where they were when he took power after Sarkozy in 2012, when the euro leaders were totally stoned on their austerity-über-alles fanaticism, he actually deserves some credit. That would be the first time that I would give him credit for anything he has done, barring one or two things, in the past three years.

The next steps are important. Will Germany and France table proposals for a new EU fiscal and democratic framework anytime soon? Both countries have key elections in 2017. As regards Germany, it is clear that the two major parties support the ideas. As regards France, I suppose that it is only a matter of hours before Sarkozy comes out doing his best to kill it. Such is the nature of French politics and of Sarkozy in particular. Rembember that Sarko is the father of the suicidal (in)stability pact that is killing Greece and other countries.
ECB's Draghi Won't Bond With Investors Wall Street Journal
Draghi to bond market: "Drop dead." Bond market: "OK" Fortune
Bund sell-off enters fourth session Financial Times
This country is trying to go cash-free CNBC (furzy mouse)
Grexit?
Time for a break from posting on negotiations. Talks last night were inconclusive, the impasse remains with everyone keeping up "optimistic talk,. Most accounts have a high noise to signal ratio, or recycle old information.
Athens: Five Minutes to Midnight Ed Conway, Medium. A must read, by one of the Telegraph's seasoned finance commentators. Wonder why he ran it in Medium.

Greek talks continue after Tsipras rejects creditors' offer – live updates Guardian. Big new is Greece is to make counteroffer Friday. But the creditors' was supposedly final, which implies little room for further concessions. As of this hour, Mr. Market was not too happy.

Greece cannot accept deal terms proposed by Juncker – deputy minister Reuters

Tsipras to resume talks with creditors on Friday Financial Times. Key tidbit:

A person with knowledge of the payments schedule said the government planned to raid undisbursed EU funds for infrastructure projects to cover this week's payment and another €350m instalment due to the IMF on June 12.

Tsipras defiant ahead of creditor meeting Financial Times. The fiscal targets in future years are insane.

Time to talk about capital controls in Greece CNBC

Europe has no choice – it has to save Greece Ambrose Evans-Pritchard, Telegraph

Greek crisis fuels Juncker power grab Politico. The wee problem, as we have stressed, is the EC has no checkbook. It is therefore negotiating commitments to be made by others, and it's not at all clear they will go along, particularly since media accounts were consistent in saying the creditors were taking a tough line with Greece and were not prepared to give much on "conditionality" as in structural reforms.
Ukraine/Russia
Ukraine crisis: Heavy fighting rages near Donetsk, despite truce BBC

The ruble's plunging again Business Insider
Syraqistan
Iraq War Propaganda Redux: U.S. Claims Syrian Government Supporting ISIS George Washington

Second hearing set for jailed Washington Post Iran reporter: ISNA Reuters. EM: "This has 'pawn in a larger political game' written all over it. The funny thing, by the ever-lowering standards of the western GWOT-hysteria-addled police states, these kinds of patently absurd arrests and charges are now routine here, too."
Imperial Collapse Watch
My Reaction to Tierney's article in The Atlantic Sic Semper Tyrannis (Chuck L). Important.
Big Brother is Watching You Watch
You Can Be Prosecuted for Clearing Your Browser History Nation
ofollow">JPMorgan Algorithm Knows You're a Rogue Employee Before You Do Bloomberg (David L)
Trade Traitors
Trade in Services Agreement – Press release Wikileaks (George P)

Fix fundamental TPP flaws to fit 21st century Japan Times (SB). Opposes the TPP.
Cartoons Mocking "Goldman Rats" and Hillary Clinton Appear All Over NYC Michael Krieger (RR)
Hillary Clinton Will Call For Voting Rights Overhaul Huffington Post. Furzy mouse: "Shall we thank Warren and Sanders for this move to the left?​"
Mosby says she'll seek order to block release of Freddie Gray autopsy report Baltimore Sun (furzy mouse)
Oil
Is $60 the new normal for oil? CNBC
Saudis Believe They are Winning The Oil Price War OilPrice
The 'fiscal space' charade – IMF becomes Moody's advertising agency Bill Mitchell (furzy mouse)
U.S. Prosecutors Did Not Question Goldman on Financial Crisis in 2010 Meeting New York Times
Class Warfare
John Paulson Gives $400 Million to Harvard for Engineering School New York Times. Now we know the price of renaming a school….

Inequality Troubles Americans Across Party Lines, Times/CBS Poll Finds New York Times
Antidote du jour (DS):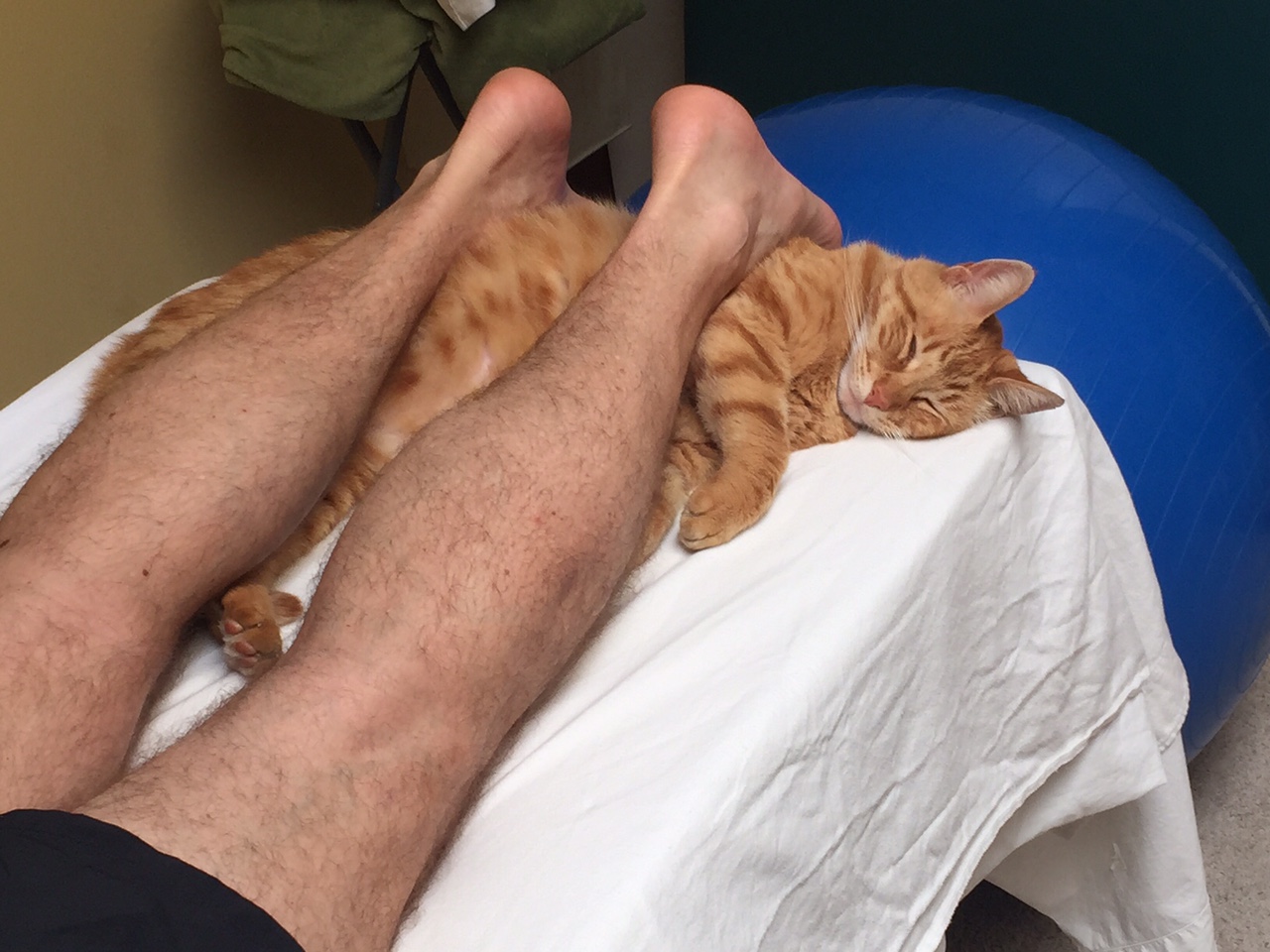 See yesterday's Links and Antidote du Jour here.