Twin Cities dentist admits killing beloved lion, thought he was acting legally Star Tribune. Furzy mouse: "May he be miserable for the rest of his days….​"
NASA has given us a 360-degree 'view' of 'Earth 2.0' Business Insider
A Politico investigation could change the way you look at food safety Columbia Journalism Review
What to Expect from El Niño: North America Wunderblog
9 alarming quotes from Twitter's earnings call that have Wall Street spooked (TWTR) Business Insider
China Stock Rout
China's Currency Policy Sinks Into Disarray Amid Rout in Stocks Bloomberg
China Pushes to Rewrite Rules of Global Internet Wall Street Journal (resilc)
Malaysian parliament investigation of state fund on hold Reuters
2,100 migrants try to storm Eurotunnel site in French port Associated Press
Grexit?
Syraqistan
Big Brother is Watching You Watch
After Two Years, White House Finally Responds to Snowden Pardon Petition — With a "No" Intercept. Quelle surprise!

Vizio IPO plan shows how its TVs track what you're watching Engadget. Chuck L: "As the owner of a Vizio TV this is disturbing. Guess I'll have to find the instructions and learn how to turn off the ACR function."
Trade Traitors
Is report 'political tool' of US govt? The Nation (Malaysia)
Obamacare
$1 of every $5 spent in US will be on health care CNBC. As we pointed out, the CBO uses an utterly bogus methodology which leads to forecasted cost increases that clearly exaggerated (experts at the Fed felt compelled to call them out). The purpose is to scaremonger to get Medicare cut. I suspect similar methods and motives are at work here.

Who's Right on Health-Care Cost Projections? WSJ Washington Wire (Nathan Tankus). By the lead author of the study we linked to above:

Which of these should be believed? Neither. Health spending is almost impossible to predict. Assuming that past trends continue indefinitely produces nonsensical results, as it implies that health spending will eventually consume all of GDP. But forecasting how the future will be different from the past is not something we know how to do. The large wedge between these two arguably sensible projections of Medicare should be taken as evidence that we really don't know how big a fiscal problem health spending will be 25 or 50 years in the future.
How Obama's Confidant Became a Climate Adversary New York Magazine
Under Oath, Donald Trump Shows His Raw Side New York Times. Translation: the oppo is finally getting serious.
Latest national poll shows Bernie Sanders beating Scott Walker, Donald Trump and Jeb Bush Alternet (furzy mouse)
Bernie Sanders explodes a right-wing myth: 'Open borders? No, that's a Koch brothers proposal' Raw Story (furzy mouse)
Camille Paglia: How Bill Clinton is like Bill Cosby Salon. Li: "Camile Paglia rises from the crypt…"
Bay Area water agencies start strong, hit conservation targets SFGate (furzy mouse)
Trump: I Would Consider Palin for Post in My Administration Newmax (furzy mouse)
Los Angeles passes ordinance banning large-capacity gun magazines Reuters (furzy mouse)
Scientology Group Urged Veto of Mental Health Bill Texas Tribune. See related story: Texas Governor Vetoes Mental Health Bill Because He Doesn't Believe Mental Illness Is Real Greenville Gazette
San Bruno: Regional transmission water line broken, 'millions of gallons' lost San Jose Mercury News. EM:
So San Bruno residents have in recent years suffered from biblical-plague-evoking fire (PG&E gas pipeline blast) and now flood in midst of a historic drought. What next – famine or plagues of locusts? The local news coverage mentioned 15-20 million gallons spilled before the water people were able to safely effect a shutoff, roughly 20% of the water San Francisco uses in an average day.
Um, I recall that PG&E was the bad guy in the toxic tort case highlighted in the movie Erin Brockovich
Black Injustice Tipping Point
'The video is not good': Cincinnati braces for footage release in campus cop killing of Sam Dubose Raw Story (furzy mouse)

Armed Confederate supporters interrupt black child's birthday party with racial slurs, death threats Daily Kos
Americans' Economic Confidence Gets Mauled Wolf Richter
Lew warns of Puerto Rico debt risks to US Financial Times
Rotation May Hinder Audit Quality, Study Says Compliance Week. Adrien: "These guys are incredible…reminds me of Exxon financing research raising doubts about climate change science..Always the same modus operandi.."
Class Warfare
The ways in which the economy never recovered from 2008 Daily Kos (furzy mouse)

Bloomberg, Out of Office, Still Has Influence Over Schools New York Times

Subaru's secret: Marginalized foreign workers power an export boom Reuters
Antidote du jour (Stephen L). From the FB page of the Donkey Sanctuary: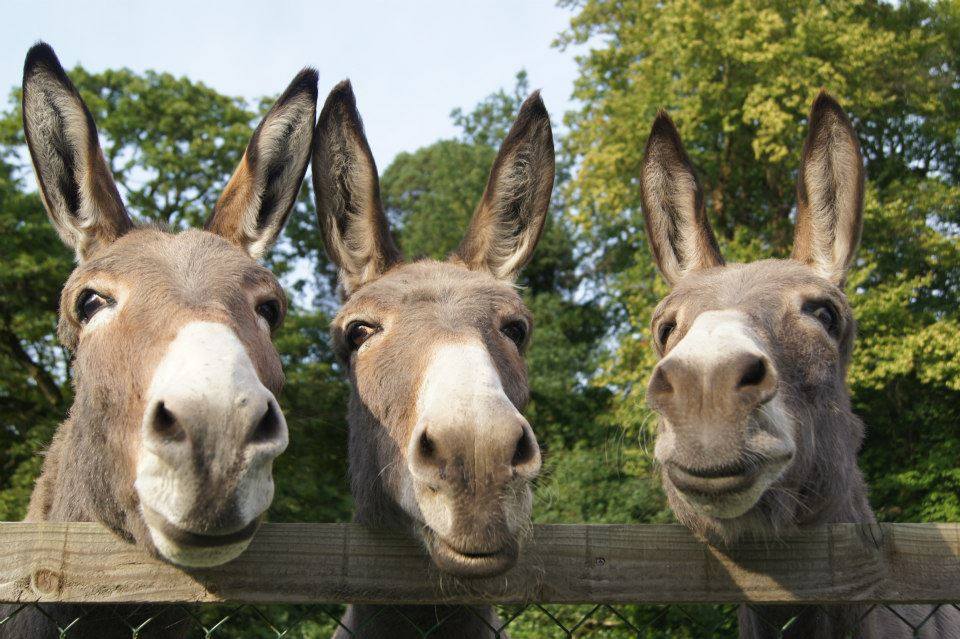 See yesterday's Links and Antidote du Jour here.