Dear patient readers,
Happy Fourth of July, for our US readers!
We have a higher proportion than usual of links from mid-late last week due to the high news flow. So view this as a combo of new items and important catch-up if you haven't seen these stories already.
Cats 'control mice' with chemicals BBC
Seattle on the Mediterranean New York Times. David L: "The current heat is a precursor, an early peek at a scary tomorrow."
One bold, misinformed spider slows a colony's ability to learn Science News
Scholar at Stanford debunks long-held beliefs about economic growth in ancient Greece Stanford
Solar plane lands in Hawaii after record-breaking flight Associated Press (furzy mouse)
Neil deGrasse Tyson: Yes, The Pope Can Comment On Climate Change Huffington Post
Major Gaps Between the Public, Scientists on Key Issues Pew Research (furzy mouse)
Hedge fund worker jailed for copying code Financial Times
China Setting Up Fund to Stabilize Stock Market Wall Street Journal
This euro is destroying the European dream Guardian
Renzi threatened by political contagion from Greece Financial Times
Uber opts for co-operation in France Financial Times
Grexit?
In Greek Referendum Campaign, a Barrage of Doomsday Ads New York Times

Greek banks down to €500m in cash reserves as economy crashes Ambrose Evans-Pritchard, Telegraph

Greek banks prepare plan to raid deposits to avert collapse Financial Times

Greek bank official dismisses 'haircut' report as 'baseless' Reuters (Swedish Lex)

Greece Steve Waldman. A wonderfully written, forcefully argued post, but I'm too swamped to check the veracity of this objection to conventional wisdom in his comment section (I was focused on the US mortgage/foreclosure/chain of title crisis from 2012 to 2012 and so was not watching the Eurocrises closely). Readers?:

The 2010 transaction wasn't a "laundered" bailout of French and German banks. Dig into the numbers. It was a bailout of Greek banks, two of the biggest of which (Geniki and Emporiki) were owned by French parents. If that bailout hadn't happened, CA and SG would simply have allowed their subsidiaries to fail, and limited their losses to the equity. Greek depositors, on the other hand, would have lost everything (and I mean everything – the Greek deposit insurance fund is laughably small).

Note that even if this is accurate, the German banks still got a bailout.

Why Greece and Germany just don't get along, in 15 charts Washington Post. Important

Food and medicine shortages for British tourists in Greece 'within days' Telegraph

Greece's Yanis Varoufakis prepares for economic siege as companies issue private currencies Ambrose Evans-Pritchard, Telegraph

Yanis Varoufakis, are you staying put? 'We have a duty to the people' Paul Mason, Channel 4 (Richard Smith)

Greece's Debt Burden: The Truth Finally Emerges New Yorker

Varoufakis calls Financial Report 'malicious rumour Reuters

The Greek tragedy of Mario Draghi Hurriyet

Printing the drachma: the messy future of a post-euro Greece Bloomberg

As Greece fractures, old wounds are reopening Guardian. Important.
Imperial Collapse Watch
The Pentagon's "2015 Strategy" For Ruling the World Counterpunch

Leaked dogfight test reveals that F-35 jet is in 'very big trouble' CBC (Stephen L)

McConnell and the Iran Hawks' Loathing of Diplomacy American Conservative (reslic)
Health Insurance Companies Seek Big Rate Increases for 2016 New York Times
Jeb! trashes Obamacare in public, but privately made a cool half million off it Daily Kos
Hispanic leaders want GOP field to condemn Trump's 'idiocy' Associated Press (furzy mouse)
Sorry, Trump: Average Texans are 3 times more likely to have committed sex crimes than undocumented immigrants Pando
Bernie, Hillary and the Liberal Realignment Daily Kos (furzy mouse)
Despair and Anger as Puerto Rico Confronts Debt Crisis New York Times
Antidote du jour (Lance N):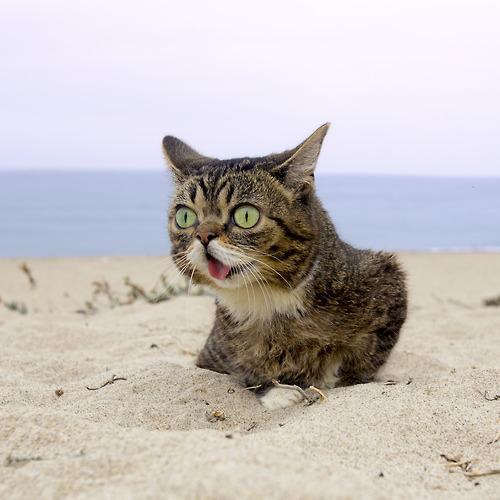 See yesterday's Links and Antidote du Jour here.