Facebook applies for housing benefit and tax credits Daily Mash
US dentist who killed Cecil the lion will not face prosecution Financial Times :-(
No more nudes in Playboy magazine, centerfold's future at risk: report Reuters
1491 Atlantic (Ryan R)
You see, money doesn't exist in the 24th century" FT Alphaville
An awesome new technique is giving doctors an unprecedented look at cancer Business Insider (David L)
Unclouded vision Economist. On "superforecasting". From last month, but still germane.
Google Bestows "Bug Bounty" On Guy Who Successfully Bought And Owned Google.com (For A Few Minutes) Consumerist. This smells of being more than a bug….that he did really own it and Google could assert that the didn't because the transaction was conducted via a Google-controlled platform. In other words, the cancellation was fraudulent and the big payoff was to assure that the guy who made the purchase didn't lawyer up.
China?
China growth expected to fall below target Financial Times
Syraquistan
Imperial Collapse Watch
Imperial Failure: Lessons From Afghanistan and Iraq Counterpunch (resilc)
2016
Bernie Sanders Exceeds Obama's Historic 2008 Run in Crowds, Donors and Polling Alternet. Blowback from the neglect of the elites, particularly widening inequality, stagnant real wages, low job stability and high student debt levels.

45 times Clinton pushed the trade bill she now opposes CNN (furzy mouse)

Enough of Hillary's Heart Is in Enough of the Right Places Charles Pierce, Esquire (resilc)

Bernie Sanders, the Populist Prophet New Yorker (resilc). Wow, that headline really sticks the shiv in. "Populist prophet" evokes images of William Blake's old tanned men in loincloths with wild hair.

Trump's Anti-Immigration Platform Is a Loser Bloomberg

Jeb Bush has a new plan to 'repeal and replace' Obamacare Business Insider
Latest Unease on Right: Ryan Is Too Far Left New York Times. If the Ultras can't agree on Ryan, they really do have a death wish.
Gunz
Meet A Generation That Has Grown Up Free From Mass Shootings Huffington Post
Black Injustice Tipping Point
VIDEO: Same Dept that Arrested Sandra Bland, Taser City Councilman In the Back While on His Knees Alternet

Pro Publica: Extraordinary Struggles of African American Debtors Credit Slips. From last week, sadly still germane.
Most thieves are actually really bad at what they do Washington Post. Lambert: "Unlike fraudsters and con artists, apparently. I wonder why." Moi: Sample bias! This was a survey of young people (narrow age range) and only for a short period of time. Plus this was entirely self reported. I'd never trust the confidentiality of a survey like this, and could not imagine giving an honest answer if I had been a successful thief."
IEA Sees Oil Market Remaining Oversupplied Next Year Wall Street Journal
SEC Touts Inflated Numbers to Look Way Tougher Than It Is David Dayen, Intercept (Teejay). Late to see this, but still worth noting.
Central Bankers Urge Fed to Get On With Rate Increase Wall Street Journal. Contrast with concerns expressed by Lagarde and Mark Carney.
Bond predators humbled by distressed bets Financial Times
Fortress Investment to Close Flagship Macro Hedge Fund Wall Street Journal. And this is when CalSTRS wants to commit more to global macro…admittedly supposedly for risk reduction.
CalPERS officers propose lower investment targets: WSJ Business Insider
Switzerland Said to Impose 5% Leverage Ratio on Biggest Banks Bloomberg
For-Profit Colleges Accused of Fraud Still Receive U.S. Funds New York Times
Class Warfare
Update 7:50 AM: I should have turned in by now…aargh…but the Wall Street Journal reports that
MH17 Hit by Russian-Made Missile, Say Dutch Investigators
The BBC has a non-paywalled version: Missile confirmed to have downed MH17
The Russians were apparently expecting this and planned to release their own report today. It will be instructive to see whether the Western media deigns to give the Russian report a serious hearing (and whether the Russian account actually does an effective job of undermining the Dutch findings).
Antidote du jour (furzy mouse). From a Renaissance festival in Maryland. Wonder what elephants make of having their faces made up.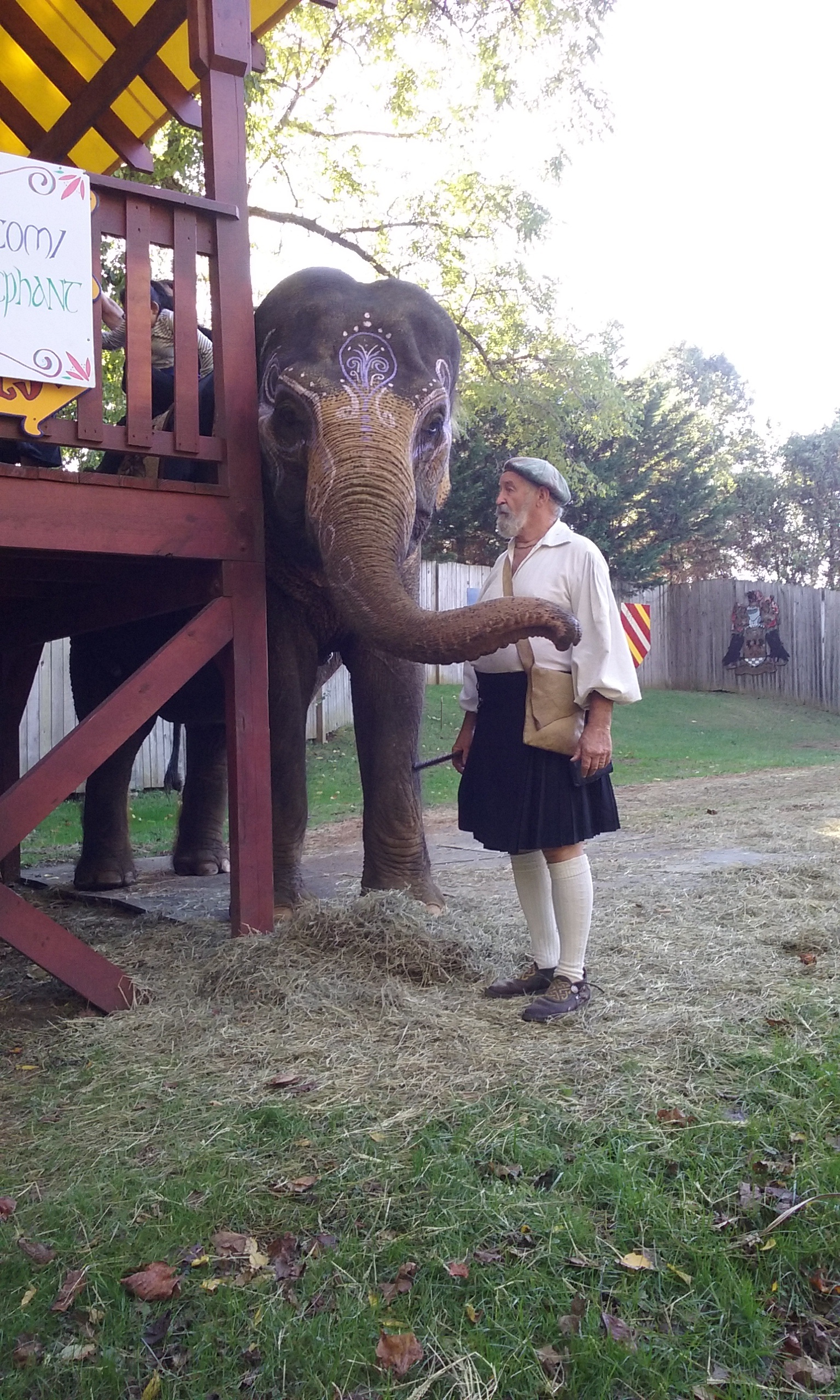 See yesterday's Links and Antidote du Jour here.