Dear readers: forgive the lack of original posts today, and we may be thin tomorrow too. I have a TON of year end business stuff I have yet to complete, plus Christmas tasks, plus being made to abandon my duty station for personal maintenance and a wee bit of social activity.
How hummingbirds avoid overheating BBC (David L)
The Case Against the Woman Who Dared to Give Water to Someone Else's Pigs Pacific Standard (Chuck L) :-(
'Thieves stole my wife's house and sold it for £1.3million': As a veteran war reporter, Max Hastings thought he was unshockable. That was until he got a jaw-dropping email.. Daily Mail (Jeff W)
Physicists in Europe Find Tantalizing Hints of a Mysterious New Particle New York Times (David L)
The Strangest, Most Spectacular Bridge Collapse (And How We Got It Wrong) Motherboard (Chuck L). A terrific article.
North Slope permafrost thawing sooner than expected PhysOrg (Chuck L)
Facebook's open-sourcing of AI hardware is the start of the deep-learning revolution ars technica (David L)
This AI expert says that a robot economy will force us to give people unconditional free money Business Insider (David L). I think we'll see flying cars first.
This man's potentially huge medical breakthrough can't get any funding — and now he's trying something desperate TechInsider
Is Yogurt the Secret to Happiness? Alternet. Junk science! First, not double blind, placebo controlled. Signs of researcher bias too. Second, how much yogurt actually has in the way of good bacteria in it depends a lot on a. how it was cultured and b. whether it was kept cool enough all the time since it was made. No evidence in this writeup as to whether they bothered testing any of the yogurts for their probiotic content, so it appears completely uncontrolled for that too. Third, I can tell you that as much as I like yogurt (plain!), ice cream makes me happier ANY time.
Appeals court leaves U.S. mercury pollution rules in place Reuters. EM: "Another TPP lawsuit waiting to happen."
Fitch: Oz "falling behind" other 'AAA' rated sovereigns MacroBusiness
China?
Why China Is Loosening the Yuan's Ties to the Dollar Wall Street Journal
Who's investigating fake Chinese goods? Fake investigators Associated Press
What I learned about Greece's year from hell Politico. "Year"? As if it just started and is about to end?
Refugee Crisis
Immigration fears and policy uncertainty VoxEU

Israeli man arrested for alleged organ trafficking of Syrian refugees American Herald Tribune (furzy)

Denmark passes law to seize jewelry from refugees to cover expense Daily Sabah (Alan C)
Syraqistan
Imperial Collapse Watch
When the State Department tries to choose Muslim thought leaders to win "hearts and minds Glenn Greenwald, Intercept
Big Brother is Watching You Watch
2016
Obama opens White House doors to forge CEO alliances Reuters. EM: "See if you can get through paragraph 1 before succumbing to loud guffaws and derisive laughter."
Congressional Leaders Agree to Lift 40-Year Ban on Oil Exports Wall Street Journal
Nobody Worries About Water Crises Until They Happen on American Soil Charles Pierce, Esquire (resilc)
Birmingham Mayor and Councilman Get Into Fisticuffs at City Hall Gawker
Police State Watch
LAPD found no bias in all 1,356 complaints filed against officers Los Angeles Times (Alan C)

How To Predict Bad Cops In Chicago FiveThirtyEight (resilc). Pre-crime turnabout is fair play?
Clothing Retailers Lost $185 Million In November Because The Weather Is Too Nice Consumerist
Fannie and Freddie called upon to securitize more low-income loans Housing Wire
How Hedge Funds Deepen Puerto Rico's Debt Crisis David Dayen, American Prospect
Empire State Manufacturing Contracts Fifth Month, Employment and Workweek Worst Since 2009 Michael Shedlock
Freight Shipments Go to Heck, Hammered by Inventory Glut, Weak Demand Wolf Richter
Battered, Apologetic and Still Pitching Their Hedge Funds New York Times
Class Warfare
"American Dream" over and voters know it Charles Hugh Smith. The post has apparently already gone viral.

Scalia Has It Backwards: Black Students Must Work Twice as Hard as White Classmates Guardian
Antidote du jour (@beautifulnature):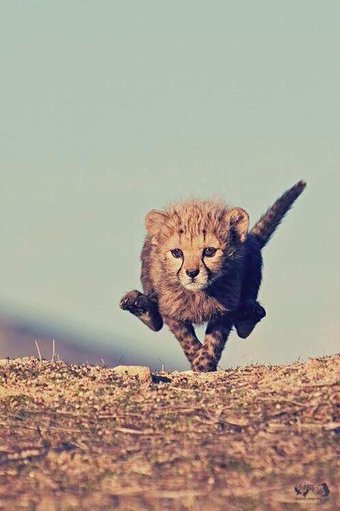 See yesterday's Links and Antidote du Jour here.