LIVE BLOG: First Storm To Dump 2 Feet of Snow on Both New York City and Baltimore Weather Underground. Make winter great again!
Veteran plows snow with wheelchair WOWT (video). Modded with a snow blade!
Photos From the 2016 East Coast Blizzard Slate
Maine police department offers the best advice for surviving Winter Storm Jonas Daily Dot. From Bangor. Useful advice on snow shoveling!
Chicago school bond sale may attract unusual investors Reuters. Guess who?
A passive response to the match fixers threatens fair play FT. Sports betting.
The World Has Discovered a $1 Trillion Ocean Bloomberg
Silicon Valley braces itself for a fall: 'There'll be a lot of blood' Guardian
Problem drinkers account for most of alcohol industry's sales, figures reveal Guardian
China?
Hiroko Kuniya's ouster deals another blow to quality journalism in Japan Japan Times
2016
Readers, I've got w-a-a-ay too many campaign 2016 links, but the blizzard seems to have brought most other matters to a standstill. –lambert

Hillary Clinton Laughs When Asked if She Will Release Transcripts of Her Goldman Sachs Speeches The Intercept. That's really bad. Here's the video:

Just to preempt: This isn't a gotcha, or is only in a situation where a perfectly rational question is a gotcha. Clinton has proposed to regulate the financial sector in certain ways. Voters, then, are entitled to see the speeches she's given to that same sector, to make sure she's not saying one thing to voters in public, and another in interested parties — and big campaign contributors — in private. That's… .well…. pragmatic, is it not?

How Iowa's Independent Streak Explains Bernie Sanders' Meteoric Rise In These Times. "'The polls are irrelevant at this point,' says [Dave Nagle, a Waterloo-based lawyer who served as Democratic state chair in the early 1980s and then represented Iowa's third district in Congress for three terms], who doesn't endorse candidates. 'You cannot, unless you're here, realize what the last week of the caucus is like—the volatility, the pressure' and the 'organized pandemonium' as the campaigns mobilize their bases and undecided voters settle. 'When that last 20 percent decides to move, it can be mind-boggling,' Nagle says." The first comment is important:

I'm a Bernie supporter, but I'm also a former officer of the Democratic party in Des Moines and ALL the media are failing to mention that insurance companies are the largest employers in Iowa. Those folks should be automatic votes for Clinton. That they mostly live in DM means the media will misinterpret Clinton votes in DM as urban votes. No, they will be corporate votes. Bernie's votes will come from the other seven metro areas and the countryside. Des Moines is a pro-feminist insurance city, and should be a lock for Clinton.

So that was where Clinton's surrogate, Chelsea, was coming from with her (false) claim that "Sanders wants to dismantle ObamaCare."

Hillary's big healthcare con: The cynical myth she keeps repeating about Bernie Sanders and single-payer Salon

As Sanders soars, Clinton goes negative — a bad move The Hill

Sen. Bernie Sanders Speaks to the Issues Ebony

Hillary Clinton and the Northern Strategy Counterpunch. The term "Southern Strategy" has the advantage of having been named, contemporaneously, by political practitioners. But this post is good clean fun.

Endorsement: Hillary Clinton has needed knowledge, experience Des Moines Register

Rubio claims momentum from 'Register' endorsement, others skeptical USA Today

Donald Trump Says He 'Could Shoot Somebody' and Not Lose Voters Time. The actual quote: "They say I have the most loyal people — did you ever see that? Where I could stand in the middle of 5th Avenue and shoot somebody, and I wouldn't lose any voters. It's like incredible."

Grassley introduces Trump at rally: "We have an opportunity once again to make America great again" Bleeding Heartland. Anybody but Cruz!

In Reversal, Campaign Says Ted Cruz Does Have Health Insurance WSJ (and the red meat version).
This is why we're so f*cked: Our politics are only going to get worse Salon. From last November, but still interesting.
2016 (Bloomberg run?)
Bloomberg, Sensing an Opening, Revisits a Potential White House Run NYT. "[H]e would be willing to spend at least $1 billion of his fortune on it."

In a three-way race featuring Mr. Sanders and Mr. Bloomberg, [Ed Rendell, a close ally of Mrs. Clinton's who is also a friend of Mr. Bloomberg's,] said he might back the former New York mayor.

"Michael Bloomberg decides to hold a gun to the head of American democracy." The New Republic. Quoting Democrat insider's insider Neera Tanden:

Perhaps Dems in nominating states should think of what will happen in Sanders v. Bloomberg v. Trump. And how likely we get a Pres. Trump 2/2

— Neera Tanden (@neeratanden) January 23, 2016

As to the power dynamics, Lincoln, Cooper Union, 1860: "A highwayman holds a pistol to my ear, and mutters through his teeth, "Stand and deliver, or I shall kill you, and then you will be a murderer!'" So Tanden identifies with the highwayman. As does Operative K.

Is it crazy for Michael Bloomberg to run for president? Maybe not. Monkey Cage, WaPo

Is Bloomberg out to ruin Hillary Clinton's party? Globe

Donald Trump Would 'Love' to See Michael Bloomberg Run NYT

What Bloomberg's entry would do for Trump FT

Bloomberg Presidential Run May Be Just What His Company Needs Most Variety. So does Bloomberg Politics recuse itself?
Syraqistan
US forces setting up airbase in northeast Syria: sources AFP

US 'prepared for military solution' against Islamic State in Syria Sidney Morning Herald

Exclusive: Saudi-Iranian proxy war over Syria spreads to Davos Reuters
Imperial Collapse Watch
Guantánamo parole board clears Yemeni who was victim of mistaken identity Miami Herald. Mistaken identities were made…

DoD Weapons Tester Concerned about F-35 Software Development Defense News
Flint Water
A 'man-made disaster' unfolded in Flint, within plain sight of water regulators LA Times. In the context of: (the Emergency Manager system (paying the bondholders)). This is a finance/Wall Street story, too.

Governor Snyder: You Were Not Hired to Be Jerry Lewis emptywheel
Class Warfare
Your job is about to get 'taskified' LA Times (MR).

Desperate in Davos: policymakers struggle for answers Reuters
Lucha Libre, Bolivian style AJ+
How Stories Drive the Stock Market Robert Shiller, NYT
Sincerity – the subjective rationality of markets Magic, Maths, and Money. The secret of success…
Why understanding gut reactions is key to building powerful movements Waging Nonviolence
Antidote du jour: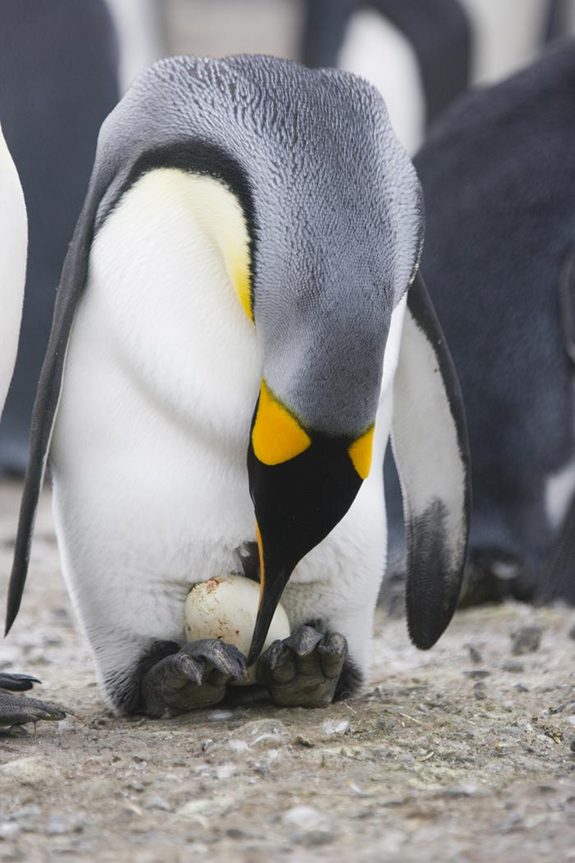 See yesterday's Links and Antidote du Jour here.