Fat Cats on a Diet: Will They Still Love You? New York Times (David L)
German Shorthaired Pointer Is Best in Show New York Times. My brother and sister-in-law have German shorthair pointers. Very handsome dogs.
Living Near A Lottery Winner Has A Surprising Downside Huffington Post. FYI lottery winners also have very high suicide rates.
The Beetles: Eighty-Nine Million Acres of Abrupt Climate Change TruthOut
Glibc: Mega bug may hit thousands of devices BBC
Being Bilingual Changes the Architecture of Your Brain Wired (resilc)
Health chief slams statins: Millions face terrible side effects as prescription escalates Daily Express (Keith F). "Leading doctors are demanding an end to the widespread prescription of statins, warning that one in four Britons will soon be at risk of terrible side effects from the controversial heart drugs."
A New Culprit in Lyme Disease New York Times (David L)
How Australia's tax system favours the wealthy ABC
Japan's Household Spending Falls 2.7% in 2015 MarketPulse
China?
Refugee Crisis
Many Refugees Facing Eviction in France Worked With British and American Forces Intercept
Brexit?
Will the UK leave the EU? How to track the odds of a Brexit Telegraph

Cameron's EU renegotiation deal is still to be done BBC

David Cameron can't win on Brexit Politico
German central bank chief on collision course with Draghi over QE Telegraph
Italy's Banking Crisis Spirals Elegantly out of Control Wolf Richter. Details on how the ECB will buy bad Italian loans.
RBS 'enjoyed £1bn tax breaks after investing in Harry Potter' Telegraph
'Thousands' missing or killed in Canada BBC
CIA, NATO and Swedish Military Plotted Regime Change in Sweden in 1980s Russia Insider
Syraqistan
Big Brother is Watching You Watch
Judge Orders Apple to Help Unlock Gunman's Phone New York Times
Imperial Collapse Watch
The 'Downton Abbey' Generals Consortium News

The Hawkish Cult of "Leadership" American Conservative (resilc)
Supreme Court Trench Warfare
'Constitution Is Pretty Clear' on Naming Justice, Obama Says New York Times

Supreme Court Nomination Hearings Made More Sense During the Red Scare Than Now Charles Pierce, Esquire
2016
The Democrats Are Republicans American Conservative (resilc)
Oil
Historic OPEC-Russia Agreement Will Have Minimal Impact OilPrice

What Saudi Arabia's Freeze Means for Oil Prices Wall Street Journal
Banks are still the weak links in the economic chain Martin Wolf, Financial Times
US money market funds reinstate fees Financial Times. Paul Volcker would not be happy. He would love to see money market funds suffer.
Class Warfare
Thomas Piketty on the rise of Bernie Sanders: the US enters a new political era Guardian (EM)

Nickel and Dimed in 2016 Bill Moyers
Antidote du jour. From Chet G, who reprots he's seen the doves bathing regularly in the bowl, but never drinking before: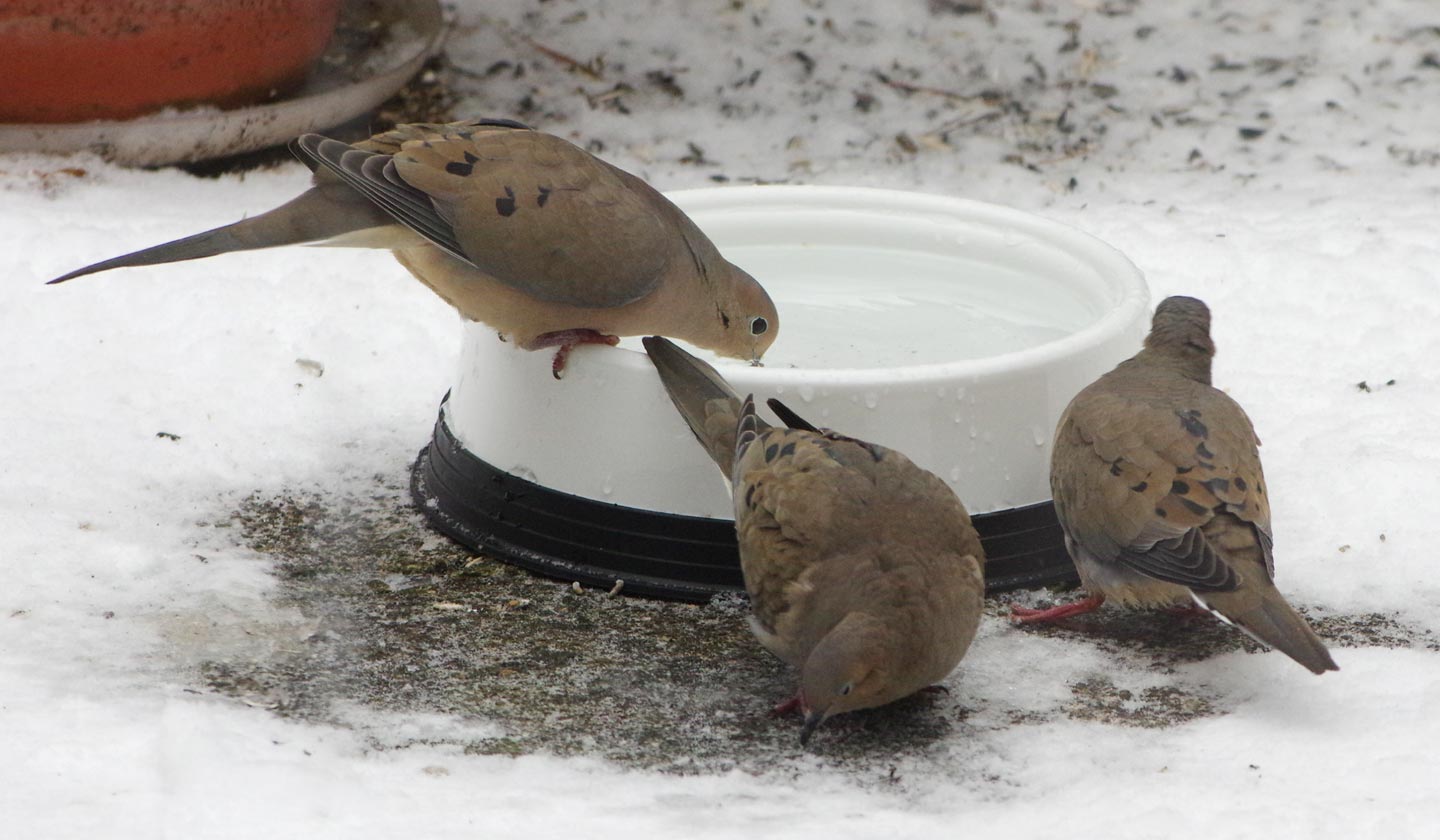 See yesterday's Links and Antidote du Jour here.