Be sure to check in later this AM. Lambert will have a post on the primary results.
Dog owners warned about new tick disease BBC (David L)
What'd You Call Me? Meet the Bony-Eared Assfish National Geographic
Egg-Cam Watch: Bald Eaglet May 'Pip Out' In D.C. Tuesday NPR (David L)
Antarctica's ice is being carved up from below Washington Post (David L)
Developers don't get it: climate change means we need to retreat from the coast Guardian. (resilc). Except in Maine, where there are hardly any beaches (although a ton of docks would need to be rebuilt….)
An AI with 30 Years' Worth of Knowledge Finally Goes to Work MIT Technology Review
NFL acknowledges link between football and brain disease for the first time Boing Boing
Antibiotics becoming ineffective at treating some child infections Guardian
Leaked: Commission giving inside information to car lobby on new emissions tests failed evolution
China?
Why China's Bad Debt Solution Isn't Magic Wall Street Journal

China Grapples With Job Cuts and Wage Gains as Congress Closes Bloomberg
'Negative rates hugely unpopular in Japan' CNBC
Refugee Crisis
HUNGARY'S VIKTOR ORBAN SEES BRUSSELS PLOT ON MIGRANT INFLUX Associated Press (Chuck L)
Macedonia forcibly returns thousands of refugees to Greece Guardian
Russia/Ukraine
Putin: The Rule of the Family New York Review of Books Resilc: "Russia has one, USA USA has two crime familes, gop/demos=crips/bloods."
Syraqistan
Don't Trust Putin's Syria Pullback Bloomberg (furzy)

Russia & Hizbullah begin withdrawal from Syria Juan Cole

Iran Says It Recovers Information from US Sailors' Devices Military.com
Imperial Collapse Watch
A Spymaster Forgets the Bush Era American Conservative (resilc)

Negative Publicity: Artefacts of Extraordinary Rendition We Make Money Not Art (For the Win)

The 'Credibility' Argument Isn't Credible American Conservative (resilc)
Big Brother is Watching You Watch
The Very Existence of the NSA Is Illegal0000 Readers Supported News

And let me include this long tidbit via e-mail from reader Bill B:

It's come to light that Facebook's WhatsApp uses technology from Open Whisper Systems, Moxie Marlinspike's outfit, which received a boatload of money from the BBG (similar to how Tor is funded by the U.S. govt).

https://www.documentcloud.org/documents/2732024-Otf-fy2014-Annualreport.html#document/p4/a281309
https://www.documentcloud.org/documents/2732024-Otf-fy2014-Annualreport.html#document/p21/a281310

And look who's on the advisory council: Bruce Schneier:

The same guy who thinks that covert ops are fine so long as they're targeting high-level officials (never mind the constitutional threats from pervasive secrecy or all of those Pashtun wedding parties that get crashed in the hunt for so-called "high-value targets"):

https://www.schneier.com/blog/archives/2016/03/wikileaks_publi.html

This may help explain why Bruce gets so much bandwidth in the mainstream press. He's an active part of the Govt-Corporate nexus, the Kabuki theater which serves as damage control in the wake of Snowden era leaks.
2016
Defeat in Ohio clouds path for Trump Financial Times

Clinton clobbers Sanders in Ohio, Florida Politico

Donald Trump, Hillary Clinton Advance, Even as Doubts Grow Wall Street Journal

Hillary's Email Defense Is Laughable POLITICO. Furzy highlights this 2015 story, and I separately remember it due to its subtitile: "I should know – I ran FOIA for the US government."

GOP meltdown will put a telling coda to Obama presidency Atlanta Journal-Constitution (furzy). A bit smug. It's only a meltdown of the orthodox Republican party. Hillary has shown all of her tricks as a pol, while Trump keeps improvising, and he's got months to refine how to go after her, and 24 years of material to use.

Donald Trump's volunteer contract forbids all criticism of Trump DailyDot (furzy)
Rahm Emanuel's Disastrous Stint as Chicago Mayor Is Officially a Campaign Issue Charles Pierce, Esquire (flora)
What Really Made the Right Nuts Washington Monthly
The strange history of opiates in America: from morphine for kids to heroin for soldiers Guardian
Vermont Finds Widespread Contamination in Wells Wall Street Journal
Video shows Fort Worth cop pepper-spraying passing bikers from roadside Boing Boing
5 Things to Watch at the Fed Meeting WSJ Economics
CEOs Plan Less Hiring and See Growth Slowing in 2016 WSJ Economics
The Untold Story of Why the SEC Paid Whistleblower Eric Hunsader $750,000 Pam Mertens and Russ Martens. Not a great headline but a good piece. Another example of SEC window-dressing, this time on HFT.
The Stunning Facts on Crime and Imprisonment Everyone Is Ignoring Washington Monthly
Valeant halves in value on default alarm Financial Times. Couldn't happen to a nicer bunch.
Bankruptcy Examiner Finds Plausible Claims Against Caesars Wall Street Jounral
US banking industry body calls for rate rises Financial Times
Class Warfare
Antidote du jour (furzy):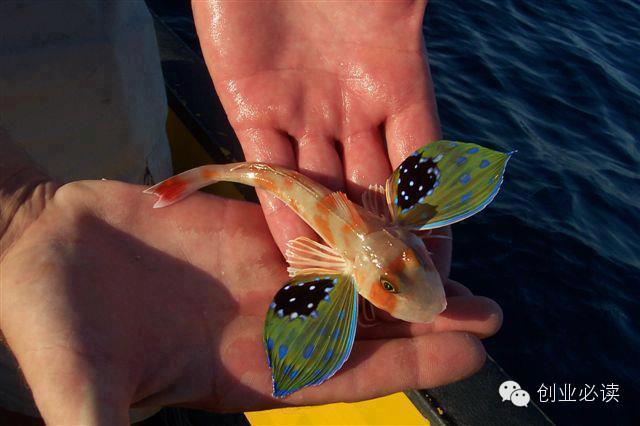 See yesterday's Links and Antidote du Jour here.